2022 NATIONAL CONFERENCE REGISTRATION FEES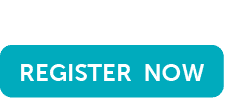 REGISTRATION TYPE
REGULAR RATES
Sept 17 - Oct 31
ONSITE RATES
Nov 3 - 6
Active Member - Forum Only
$175
$175
Active Member -Conference Only
$245
$245
Active Member - Forum and Conference
$305
$305
Non-Member - Forum Only
$225
$225
Non-Member - Conference Only
$395
$395
Non-Member - Forum and Conference
$405
$405
Collegiate Member - Forum Only
$85
$85
Collegiate Member - Conference Only
$125
$125
Collegiate Member - Forum and Conference
$145
$145
Retired Member - Forum Only
$85
$85
Retired Member - Conference Only
$125
$125
Retired Member - Forum and Conference
$145
$145
One Day Registration
$125
$125
Guest Activities Package
$99
$99
The Guest Activities Package includes: Thursday and Friday night access to the exhibit hall and evening events only and does not include a ticket to the ANHE concerts.
ANHE students should NOT make their own hotel reservations. Reservations will be made by ANHE staff and will provide that information to students at a later date.
ANHE students should NOT register for the Conference. Once selected, information on registration will be provided to the students by ANHE staff. 
Hotel Information
Fees listed above do not include hotel stay, attendees must book their own hotel reservations. Use the link here to access the NAfME room block. The NAfME room block is $277.30/night which includes Wifi in the hotel room and all applicable taxes and fees. The room block link closes on October 2, 2022.
2022 NAfME National Conference Policies
NAfME National Conference Vaccination Policy
All registered participants, attendees, and vendors of the 2022 NAfME National Conference are required to be fully vaccinated for COVID-19. Please review our policy.
Consistent with CDC guidance, NAfME will take into consideration local health conditions in setting its COVID-19 safety protocols. NAfME reserves the right, at any time, to change or modify the required safety protocols in order to provide attendees, in its judgment, with a safe meeting environment. Failure of any attendee to comply with this policy and all applicable safety protocols, may result the attendee being removed, or denied entry, to the event. 
NAfME National Conference Cancellation Policy
If you need to cancel, you will need to make the request in writing by the refund deadline of September 19, 2022, you will receive a refund of the registration fee only, minus a $50 processing fee for each cancelled record. No refunds will be issued for cancellation requests received after September 19, 2022. All written requests must be submitted via email to: Memberservices@nafme.org. Credit cards will be refunded within one week of receipt of requests, and may take 5-10 business days to reflect on your credit card statement. Please allow 6 weeks for refund checks to be issued. Checks will only be issued in the name of the original payer.
Cancellation Requests Related to COVID-19
Individuals who have registered for the 2022 NAfME National Conference and are unable to participate in such events or meetings due to their own positive test for COVID-19 (PCR test dated 48 hours or less prior to the first event date and provided for verification) may be eligible for a refund of their registration fee. For more information, contact Memberservices@nafme.org.
Wi-Fi During the NAfME National Conference
The 2022 NAfME National Conference and All-National Honor Ensembles are in-person events and will not be livestreamed or recorded. A basic wireless network will be available throughout the event space and in the guest rooms of those staying onsite at the Gaylord National, which will allow enough bandwidth for attendees to check email and access the event mobile app. Please note, per the Gaylord National Resort & Convention Center, the level of data available will not be sufficient to download presentation materials, stream video content, or livestream meetings via platforms such as Zoom. For session presenters, we ask that you download all session materials in advance, including videos from Vimeo or YouTube (etc.) and have them prepared on a thumb drive. NAfME is unable to provide greater wireless network capabilities in specific rooms for any duration of the event.