In March, the third round of stimulus funding, the American Rescue Plan, was signed into law. With this law came an additional $126 billion investment into K-12 education through the Elementary and Secondary School Emergency Relief (ESSER) Fund, following earlier investments in March and December of 2020 of $193.2 billion total to support pandemic-era K-12 education.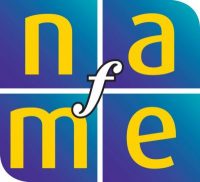 This is the largest investment to date of federal funding into K-12 public education in our lifetimes.
It is unprecedented.
So, the question is, how will you make use of these funds to support more students having access to a quality music education in your school?
To learn more about the possibilities and the opportunity at hand:
Consider watching this archived webinar, showcasing music program leaders and advocates from across the country speak to how they have made use of stimulus dollars to support and grow music education.
Peruse this toolkit on ESSER funding.
Learn about the fundable activities. There are 15 fundable activities for these funds. NAfME will highlight one activity each school day from May 3 – May 21 on social media, along with examples of how that fundable activity connects to music education needs.
Join NAfME's policy team for office hours on May 4. Held at 6 p.m. EDT, this is an opportunity to ask your questions and bring your ideas forward.