What is ESSER?
Signed into law in 2020, the Elementary and Secondary School Emergency Relief (ESSER) fund is a federal program administered by the U.S. Department of Education to provide emergency relief funds to address the COVID-19 pandemic. Funding was intended to reopen school buildings safely and accelerate student learning, as well as to support student access to a well-rounded education. Congress has passed three rounds of ESSER funding: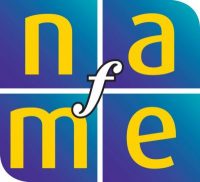 ESSER I—Authorized $13.5 billion
ESSER II—Authorized $54.3 billion
ESSER III (American Rescue Plan)
In March 2021, the third and final round of stimulus funding, the American Rescue Plan, was signed into law. With this law came an additional $126 billion in ESSER funding, following earlier investments in March and December of 2020 of $193.2 billion total to support pandemic-era K–12 education.
This is the largest investment to date of federal funding into K–12 public education in our lifetime.
It is unprecedented.
ESSER funding must be obligated by September 30, 2024.
So, the question is, how can you make use of these funds to support more students having access to a quality music education before the obligation deadline?
To learn more about opportunities to access these funds in support of music education, NAfME has provided the following resources:
April 30, 2021. © National Association for Music Education (NAfME.org)