Please join NAfME Collegiate Advisory Council Northwest Division Representative Lori Gray and Western Division Representative Jared Rawlings, with NAfME Collegiate Advisory Council Chair Susan Smith for the March Collegiate Chat:
Becoming a Music Teacher: Making the Transition!
March 28, 2022, 8PM ET
This month, the Collegiate Chat will focus on making the transition from student to teacher. Topics will include interviewing, finding the right community, creating a positive image for you and your program, and practicing professionalism. Trade ideas and connect with NAfME Collegiate members from across the country! Recording available now.
March Collegiate Chat: Becoming A Music Teacher" from NAfME on Vimeo.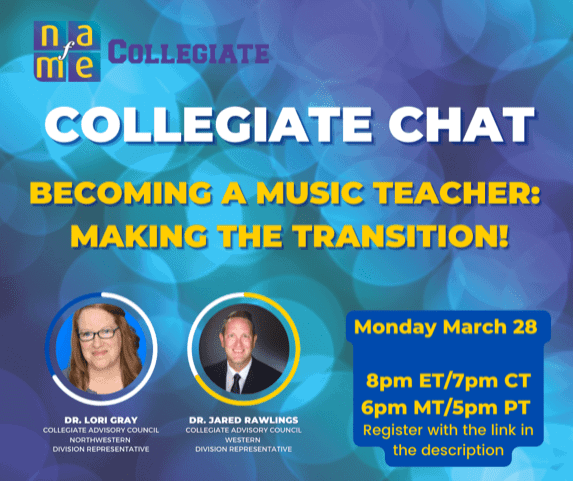 Please direct questions to collegiate@nafme.org.