Town Hall 2019—Call for Questions
What would you want to ask the NAfME President-Elect Candidates
if you had the chance? You can have that opportunity!
The National Association for Music Education (NAfME) is accepting member questions for a Town Hall meeting with President-Elect candidates, Scott Sheehan and Johanna Siebert, to be conducted during the National Conference in November. Just as your vote counts, so do your questions touching on the topics that are most important to you as a music educator and NAfME member. Only questions gathered from leaders and members prior to the Town Hall meeting will be asked of the candidates. This important event will be videotaped and shared with membership. Click here for candidate bios and additional information.
Submit candidate questions to Adriane Darvishian by email, no later than Friday, September 13. Please include your contact information so that NAfME can reach out to you if need be.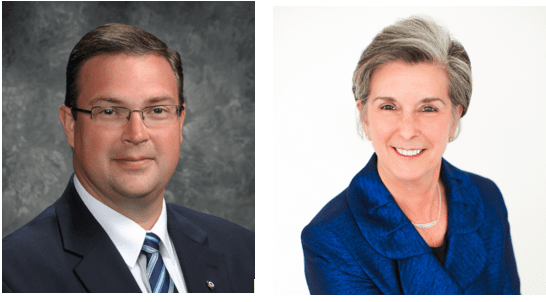 The online voting process will open to eligible NAfME members on January 14, 2020, and remain open for 30 days.
Published Date
August 12, 2019
Copyright
August 12, 2019. © National Association for Music Education (NAfME.org)