Last November, mid-term elections were held across the country to determine the makeup of the 118th Congress. Republicans flipped the U.S. House of Representatives, giving them majority control of House committees (for more information on the mid-term elections visit NAfME's "Mid-Term Election Recap"). On the Senate side, Democrats maintained control of the chamber with a 51-49 majority, holding control of Senate committees. In this blog, you will be introduced to the new members of Congress who serve on the House Education & the Workforce Committee (formerly known as the House Education and Labor Committee) and the Senate Health, Education, Labor, and Pension (HELP) Committee. Information provided in this blog was pulled from the House and Senate websites provided by members.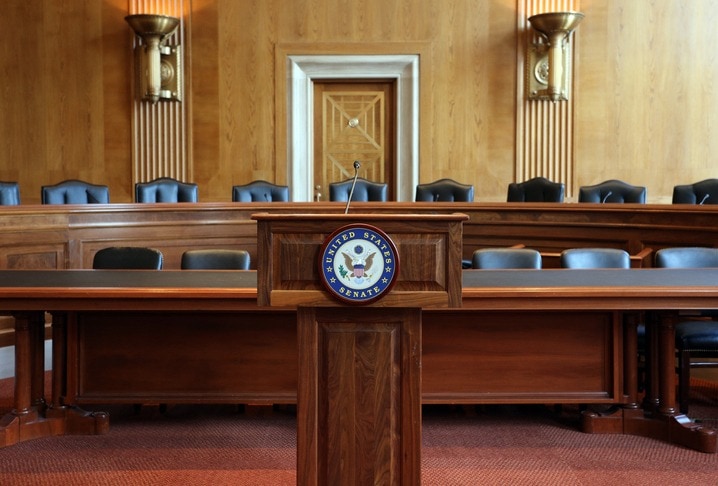 House Education and Workforce Committee
Republicans
Lloyd Smucker (PA-11)—Rep. Smucker served two terms in the Pennsylvania State Senate, where he chaired the Committee on Education. In that capacity, he pioneered reforms to increase accountability in education spending and worked to ensure Pennsylvania students had access to quality education.
Kevin Kiley (CA-03)—Rep. Kiley was elected to the California State Assembly in 2016 and was twice reelected by substantial margins. In the 2020 election, he received more votes than any Republican in California history. The son of a special education teacher, Rep. Kiley began his career as a high school teacher in inner-city Los Angeles, where he chaired the English Department and led his students to significant academic gains.
Aaron Bean (FL-04)—Rep. Bean served eight years in the Florida House of Representatives, including the first six years during Governor Jeb Bush's term. Rep. Bean also had the privilege of becoming a trusted lieutenant of then-House Speaker Marco Rubio and proudly chaired the Duval Delegation during his last term in office. Rep. Bean is a strong proponent of the "Ron DeSantis Doctrine" as it pertains to education.
Eric Burlison (MO-07)—Prior to serving in Congress, Rep. Burlison was a Missouri State Representative, and then State Senator. Rep. Burlison received 100 percent conservative rankings from leading national conservative groups like the American Conservative Union and Club for Growth and was elected as the first and founding chair of the Conservative Caucus.
Nathaniel Moran (TX-01)—Prior to joining Congress, Rep. Moran served as the Judge of Smith County since 2016. Rep. Moran is an active member in his community, volunteering for the Discovery Science Place and the Whitehouse I.S.D Education Foundation. Rep. Moran is a strong proponent of parental rights and reigning in federal involvement in education.
John James (MI-10)—Rep. James served in the Army for eight years, participating in multiple tours of duty in Iraq. Following his military career, Rep. James joined his father at James Group International where he eventually became President. Rep. James was the Michigan Republican Party nominee for Senate elections in 2018 and 2020.
Lori Chavez-DeRemer (OR-05)—Rep. Lori Chavez-DeRemer's public service career began in 2002, when she became a member of the Happy Valley Parks Committee. Later she won a seat on the Happy Valley City Council and became City Council president. She was elected mayor in 2010, becoming Happy Valley's first female and Latina elected mayor.
Brandon Williams (NY-22)—Rep. Williams served in the United States Navy as a nuclear submarine officer and separated as a lieutenant. A businessman, he is the co-founder of CPLANE.ai, a software company based in San Mateo, California. Rep. Williams believes every child deserves a first-class education regardless of where they live or how much money their family has. He also believes parents deserve to have a say in the curriculum and education of their children.
Erin Houchin (IN-09)—Prior to serving in Congress, Rep. Houchin represented the 47th District in the Indiana Senate for eight years and served as a member on several committees, including: Commerce and Technology, Elections, and Family and Children Services. Along with her service in the State Senate, Rep. Houchin was a Hoosier small business owner operating a PR company focused on helping law enforcement communicate the work they do.
Democrats
On the Democratic side of the House Education & the Workforce Committee, there are no new members joining and Rep. Bobby Scott (VA-03) will now serve as the Ranking Member. Below, you will find a list of returning members along with their stance on education (hyperlinked):
Senate Health, Education, Labor, and Pension Committee
Democrats
The Senate HELP committee will now be chaired by Senator Bernie Sanders (I-VT), with Ed Markey (MA) being the only new member to join the Democrats.
Republicans
Senator Bill Cassidy will return as the ranking member of the Senate HELP committee. Senators Markwayne Mullin (OK) and Ted Budd (NC) will join the committee as new members.
February 17, 2023. © National Association for Music Education (NAfME.org)