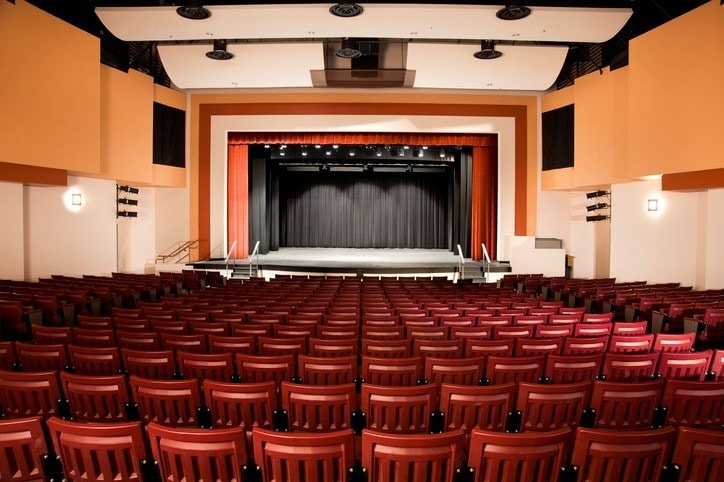 The National Association for Music Education (NAfME) is pleased to announce our endorsement of the Reopen and Rebuild America's Schools Act of 2021, which was approved by the House Committee on Education and Labor on May 18, 2022. H.R. 604, introduced by Committee Chairman Bobby Scott (VA-3), would create a $100 billion grant program and $30 billion tax credit bond program targeted at high-poverty schools with facilities that pose health and safety risks to students and staff. In his hearing before the Senate Appropriations Committee Secretary of Education Dr. Miguel Cardona highlighted the current state of school facilities and the need for congressional intervention, stating "the reopening of some schools was impacted by deferred maintenance. Schools that had poor circulation and poor airflow, there reopening was delayed because of that."  The bill includes the renovation or development of music facilities as a qualified use for these funds.
Music education plays a vital role in the education of a child, and access should not be hindered because of a lack of quality music facilities. Students should have access to up-to-date facilities that protect their safety while maintaining a quality learning environment for the rest of the school. Unfortunately, the cost associated with creating or enhancing these facilities is prohibitive, resulting in dilapidated facilities that pose a risk to student health and safety.
The funding authorized by this bill would prove crucial to school districts in need of renovated or newly constructed music facilities. Music classrooms, more so than many other classrooms in a school building, must be built in a specific manner. NAfME's Opportunity to Learn Standards provide a guideline which serve as a template for constructing safe and useful music facilities. More square footage is required per student, because large groups of students must be able to play instruments and stand on choral risers without being crowded. Doors and hallways must be built widely enough to safely move through while carrying or wheeling large instruments and equipment.
Furthermore, the classroom design for music ensembles should accommodate the volume level of large ensembles. Ceilings must be high enough to reduce the volume in the classroom below the decibel (dB) threshold of causing permanent hearing damage. Walls and ceilings must include materials designed to dampen sound to reduce the classroom volume to safe levels and keep sound away from other classrooms. Music facilities have specific building requirements that make their construction more cost prohibitive than non-music classrooms, and this bill will help support the construction of these facilities.
NAfME urges quick passage of the Reopen and Rebuild America's Schools Act on the House floor and consideration of the Senate companion bill (S. 96).
June 7, 2022. © National Association for Music Education (NAfME.org)