On August 24, 2022, the Biden Administration announced targeted student loan relief for an estimated 43 million borrowers, including full debt cancellation for approximately 20 million borrowers. The administration also announced improvements to the Public Service Loan Forgiveness (PSLF) program. The PSLF program forgives the remaining balance of direct loans after 120 qualifying monthly payments have been made under a repayment plan while working full-time for a qualifying employer, which includes government organizations (federal, state, local, or tribal) and non-profit organizations. As government employees, public school teachers are eligible for PSLF, the eligibility of private and charter school teachers is dependent on their organization non-profit status. These improvements to the PSLF program build upon the temporary changes put in place by the U.S. Department of Education (ED) in October 2021, that were aimed at providing an easier path to forgiveness for borrowers.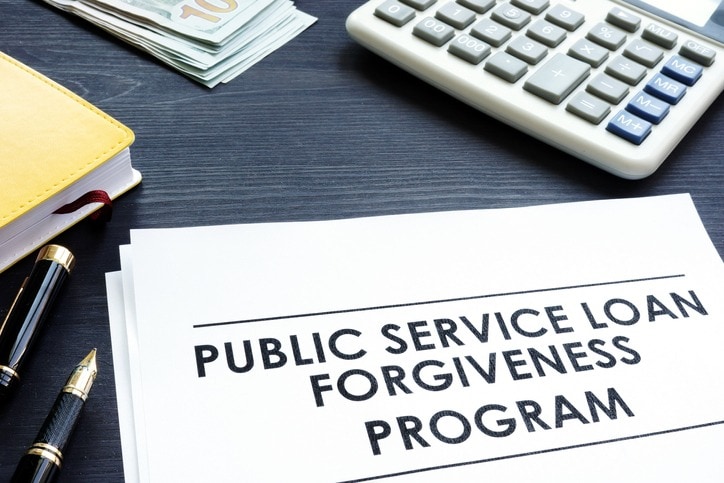 NAfME encourages members who work for a non-profit, federal, or state government to review the temporary changes to PSLF to determine eligibility. The deadline to apply and be eligible for these temporary changes is October 31. In this blog, the details of the Biden Administration's student debt relief plan will be discussed.
Biden Administration Student Loan Relief
ED will provide up to $20,000 in targeted loan relief to borrowers whose individual income is less than $125,000 ($250,000 for married couples) and who received a Pell Grant. Individuals whose income is less than $125,000 but did not receive the Pell Grant will be eligible for up to $10,000 in targeted loan relief. Current students with loans who are dependents will be eligible for relief based on their parents' income. An application for borrowers to claim relief will be made available by the Department of Education no later than December 31.
Proposed Changes to PSLF Program
Recognizing the barriers faced by public servants in accessing the PSLF program, the ED has proposed regulatory changes that will ensure effective implementation going forward. The proposal, if passed, would allow for more payments to qualify for PSLF, such as partial, lump sum, and late payments, which previously did not count towards the program. This proposal provides an easier path to forgiveness for those who have served 10 years at a qualifying institution, including non-consecutively, and allowing borrowers who have served less than 10 years to receive credit for past periods of repayment that would otherwise not qualify for PSLF. These time-limited changes are set to expire on October 31, 2022. Learn more and apply for the time-limited changes to PSLF here.
Make Student Loan Repayment Manageable
In addition to the targeted debt relief being provided, the Biden Administration is taking steps to make the student loan system more manageable for low- and middle-income borrowers. The income driven repayment plans currently provided by ED have been deemed "too complex and too limited in scope" by the Biden Administration. To address these concerns, ED has proposed a set of rule changes that would make income-driven repayment plans more manageable for low- and middle-income borrowers. The proposed rule changes, if enacted, would do the following:
lower the amount borrowers have to pay (for undergraduate loans) from 10% to 5% of their discretionary income;
raise the amount of income that is considered non-discretionary (therefore protected from repayment) to the annual equivalent of $15/hr.;
lower the number of years of payment required to forgive loan balances from 20 years to 10 years (for borrowers with original balances of >12,000;
cover a borrower's unpaid monthly interest as long as monthly payments are made.
For more information on the Biden Administration's plan to provide student loan relief, please review the fact sheet provided by the White House and the FAQ provided by the Federal Student Aid office of ED.
September 9, 2022. © National Association for Music Education (NAfME.org)