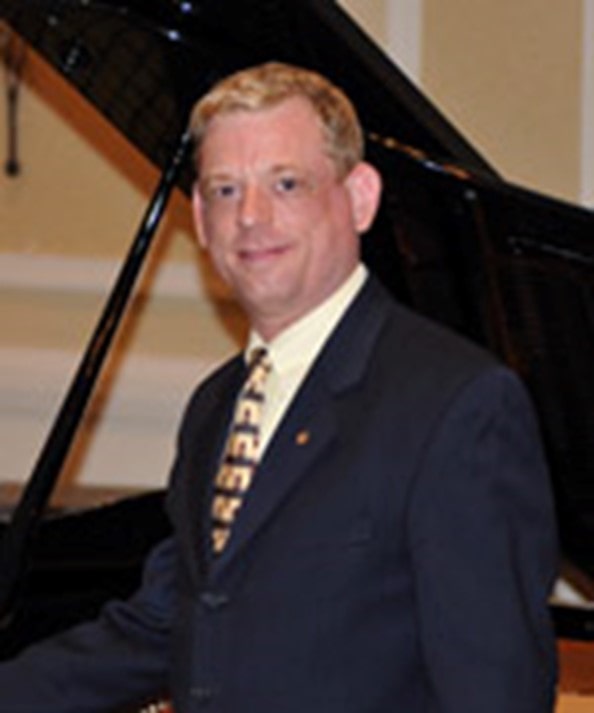 Michael W. Brownell
2021-2023 Eastern Division President-Elect
Biography
For more than 30 years Michael Brownell has been a music educator at McGraw High School, located in central New York State. Throughout his career, he has found that membership in NAfME and his state association has been extremely valuable to his professional growth and enrichment. He is currently serving as a Presidential Advisor on the NYSSMA Executive Council. Mr. Brownell was also asked to serve on the NYSSMA Advocacy Ad Hoc Committee because of his expertise and passion in providing music education for all students. This committee's charge is to focus on assisting its members in navigating the challenges during and after the COVID crisis.
His leadership in music education began during his undergraduate studies when he served as President of the Collegiate NAfME (then MENC) chapter at the Crane School of Music at SUNY Potsdam. After receiving his Master's Degree in Music Education from Ithaca College, he has served in many leadership positions on a local, state, and national level in which he participated in countless efforts to develop programs and policies that ultimately benefit music educators and students.
Music: Success for All! was the theme during his tenure as NYSSMA President (2016-2017). He guided the approval of the new State Arts Learning Standards and developed a professional development program for the membership. He advanced his state association to acknowledge the changing demographics of our students and schools, and continues to champion the issues of inclusion, diversity, equity, and access for all students.
Michael's strength as a leader is building collaborative relationships. By virtue of his talent for listening, reasoning, guiding, and advising, he empowers energized engagement in music education and in our professional associations.
What do you see as the major challenges facing music education during your term as president?
Education across our country is on an unprecedented journey in which music education has been particularly impacted. Our schools are facing economic hardships. We are experiencing a decline of people entering music education as a profession. In many schools across the nation, the value of music education has been diminished as an integral part of a well-rounded education due to the COVID educational environment. To this end, educating school stakeholders in the understanding of the value of music education for a child's social-emotional wellbeing is paramount.
What do you see as the major challenges facing NAfME?
With declining numbers of music educators due to programmatic cuts and young professionals opting not to enter the field, NAfME is experiencing declining membership. This is creating an unparalleled financial hardship for our association. Furthermore, strength in numbers is vital to a strong association, especially when advocating for students and schools. One of the main purposes of an association is to provide support and empowerment to its members. This is essential now more than ever.
How should our Association respond to these challenges?
The Eastern Division of NAfME and its state leaders have stepped up to the challenge. Through creative approaches such as virtual conferences, festivals, and strong advocacy initiatives, our students and members continue to be well served.
Since 1907, this association has faced many challenges, advancing and preserving the necessity of support to its members. Music education is now at a moment of reckoning and truth; we can't afford to get this wrong.
We must be creative and change with our circumstances so we can live up to the reputation we set for ourselves. Music education is extremely fluid. Our members have the capacity, resilience, endurance, passion, and empathy to face any challenge. NAfME has the responsibility to deliver on what we know. By empowering our members, music education must embrace the art of the possible.
With advocacy in the areas of legislation and funding, NAfME must provide its members the tools and resources to ensure that building back our programs and providing professional development is first and foremost in our mission.
NAfME will need to design a proactive plan of action to build strong and sustainable quality music education programs by setting forth the groundwork for implementation.
NAfME must:
Continue to advocate for legislation to ensure a sequential, high-quality music education for ALL.
Provide members with the skills, information, and support necessary to work with and support an increasingly diverse society.
Rethink how relevant, timely, and meaningful professional development is offered to our wide range of student and district populations in new and engaging ways.
Advocate for federal, state, and local funding to support the foundation of our mission.
Ensure a strong future of music education and our association by continuing to support and strengthen Tri-M®, collegiate, and mentoring programs.