The NAfME Academy® is a robust, online, on-demand catalog in the NAfME Learning Center with 150+ recorded webinars covering a wide range of content areas in music education.
Access is free for current members of NAfME (registration is required). Non-members may access the Academy for a $95 annual subscription fee.
You can earn continuing professional development clock hours by viewing webinars in the Academy.
Learn about access, registration, and navigation below.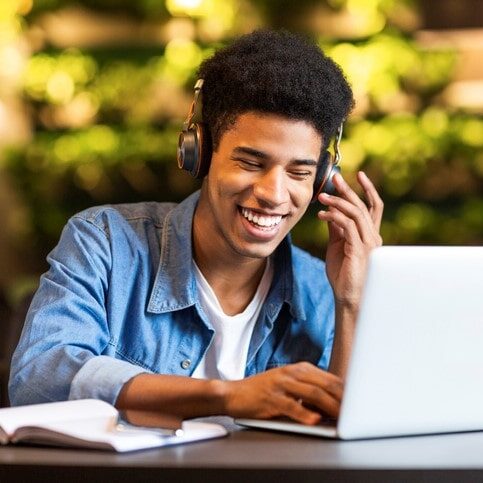 How to Access the NAfME Academy
Members: Access to the NAfME Academy is free for current members of NAfME, a member benefit. The first time you access it, you must register.
Nonmembers: There is an annual subscription fee of $95 for nonmembers to access the NAfME Academy (registration is required).
If your NAfME membership is expired or you have never been a member, join or renew now. 

MEMBER AND NONMEMBER REGISTRATION FOR THE NAfME ACADEMY
If your membership is current, access the Academy by registering. The registration process will prompt you to log in to NAfME's website.
Nonmembers will be prompted to pay the $95 annual Academy subscription fee. (Nonmembers who do not have a record in NAfME's database will be guided to sign up with NAfME first.) After completing payment, you will get access to the Academy.
For members and nonmembers, after you access the Academy for the first time, your content will be available to you anytime via the NAfME Learning Center link using your member log in.

NAfME ACADEMY BASICS – CONTENT ACCESS AND CONTACT HOURS
Once logged into the NAfME Academy, you will be able to view all courses/webinars, search for content by categories or key word search, and self-enroll in any Academy webinar that you like.
Once you are enrolled in a webinar in the Academy, you can start and complete it at your own pace.  You can see all your current courses under My Courses. The NAfME Learning Center will track your completion of each webinar. After watching a webinar, you will complete a professional development survey, then gain access to a certificate of completion.
The NAfME Learning Center will track and note all the professional development you have earned. You can view your progress by clicking on the Dashboard in the Learning Center and also see that information when you are logged into your NAfME membership profile.
NAfME Academy content is regularly updated and reviewed periodically by NAfME's Professional Learning and Partnerships Committee. If you have questions about the NAfME Academy, contact Laura Reed at laurar@nafme.org.