The passage of the Every Student Succeeds Act (ESSA) moved much of the decision-making for education policy to lawmakers at the state level. ESSA also encourages stakeholders, such as educators, principals, parents, practitioners, and other school leaders, to be actively involved in the decision-making process. The majority of states across the country have adopted new state music standards, and more are in the process of doing so. With lawmakers and a new federal law emphasizing the important role of states in education policy, along with new state action to support standards-based music education, now is the time to advocate at the state level to advance music education.
The most important advocates for music education at the state level are the federated state music education associations (MEAs) affiliated with the National Association for Music Education (NAfME). MEAs are active in 49 states and the District of Columbia (as well as in support of the Department of Defense schools), and work with NAfME toward the general goal of advancing music education by promoting the understanding and making of music by all. 
Advocacy Leadership Force
The NAfME Advocacy Leadership Force (ALF) is comprised of state advocacy chairs representing 43 state music education associations (MEAs). The ALF meets monthly to share ideas that help its members become more effective advocates in their states.
Through this group, state music education advocates discuss issues affecting music education at the state level and learn where to focus advocacy for education issues on the federal level. 
A wide range of advocacy support is available to NAfME members. NAfME State Advocacy Engagement Manager Jazzmone Sutton is available to help your Music Education Association (MEA) accomplish its education policy goals, offering guidance for how you and your state association can:
effectively lobby legislators
conduct research for specific legislative targets
formulate a plan of action for achieving your legislative goals
develop effective partnerships with other local organizations that may have similar legislative goals.
Research Data and Analysis
NAfME monitors legislative and regulatory activity nationwide to identify policy proposals that impact music education. Policy staff also curate and share news articles and research studies pertaining to education policy. Through the Advocacy Leadership Force (ALF), NAfME provides timely updates on developments to state advocacy representatives. If there are specific issue areas for which you'd like in-depth information, NAfME staff can assist in policy research and analysis.
Consulting
NAfME staff can help your state MEA craft a specific plan of action to strengthen music education policy in your school district and state and provide guidance for members who want to take a role in advocacy at the state and local levels. We can hold conference calls with you and your state's leaders to discuss strategy and help decide the best route for your state association, including advice on who should you meet with and how to work with them.
Presentations
NAfME staff can present at your state conventions and board meetings on effectively lobbying state officials and a wide variety of other advocacy topics. There is a vast amount of experience dealing with legislators on NAfME's Public Policy team and they have presented at numerous state conventions around the country.
Meeting Preparation with Key Stakeholders
NAfME can help prepare materials for specific members of Congress or your state legislature, and help you determine what materials to present to key stakeholders. NAfME Policy staff can also assist with preparing for testimony, crafting legislative talking points, and preparation of one-pagers and other advocacy documentation.
Grassroots advocacy campaigns
NAfME can coordinate grassroots advocacy campaigns that enable your MEA to respond to policies proposed in your state. Whether it is policy that helps or hurts music education, NAfME can help you mobilize the local arts educator community through email or social media campaigns that implore state officials to take action supporting music education.
CMA State Advocacy Grant Awards
The Country Music Association (CMA) Foundation understands the need to create advocacy resources at the state level. Guided by the generosity of the Country Music community, the CMA Foundation focuses on improving and sustaining music education programs everywhere, while supporting worthwhile causes important to the Country Music Association. Since its inception, the CMA Foundation has given more than $27 million to organizations enhancing the lives of students through the power of music.
CMA has partnered with NAfME to administer the State Music Education Association Advocacy Grants. These grants support the work of our state MEAs by augmenting existing advocacy initiatives and creating new advocacy opportunities. 
The application period for 2023 is now closed.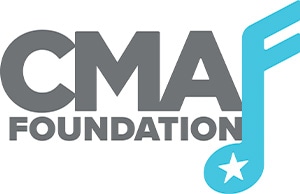 Excellence in Advocacy Award
The Excellence in Advocacy Award, presented annually at the NAfME National Leadership Assembly, recognizes a state MEA for outstanding accomplishments in music education advocacy. The advocacy work has included meeting with State Boards of Education, lobbying state legislatures, working to increase public funding, and raising awareness for music education.
The Excellence in Advocacy Award winner will be determined by a set of guiding principles:
Establishing new or reinvigorating existing advocacy programs to increase equity and access in music education

Establishing new or reinvigorating existing advocacy initiatives, to inform lawmakers on the importance of equity and access to music education

Building new or reinvigorating existing relationships with other education stakeholders to raise awareness of arts education in the state

Taking an involved role in education policy and rulemaking at the state and local level to promote and support music education
Excellence in Advocacy Award Recipients
2022 – Georgia Music Educators Association
2021 – Louisiana, Ohio, and Vermont Music Education Association
2020 – Wisconsin Music Education Association
2019 – Florida Music Education Association
2018 – Michigan Music Education Association
2017 – North Carolina Music Educators Association
2016 – Rhode Island Music Education Association
2015 – Pennsylvania Music Educators Association
2014 – California Music Educators Association
2013 – Arkansas Music Educators Association
2014 – Kansas Music Educators Association