Attend a session by a National Association for Music Education (NAfME) leader or read a piece by a NAfME member, and it is likely you will hear about the distinction between proactive and reactive advocacy. Reactive advocacy occurs when we respond to a recent development by engaging with decisionmakers, while proactive advocacy refers to a practice of sustained, strategic engagement with leaders—even when things are going well.
Reactive advocacy is necessary, as recently demonstrated by the need for music educators to respond to restrictive guidance on in-person music making. But even these engagements are most effective when preceded by proactive advocacy that strengthens relationships with leaders and builds support for music programs—hence the oft repeated phrase, "Advocacy is a marathon, not a sprint."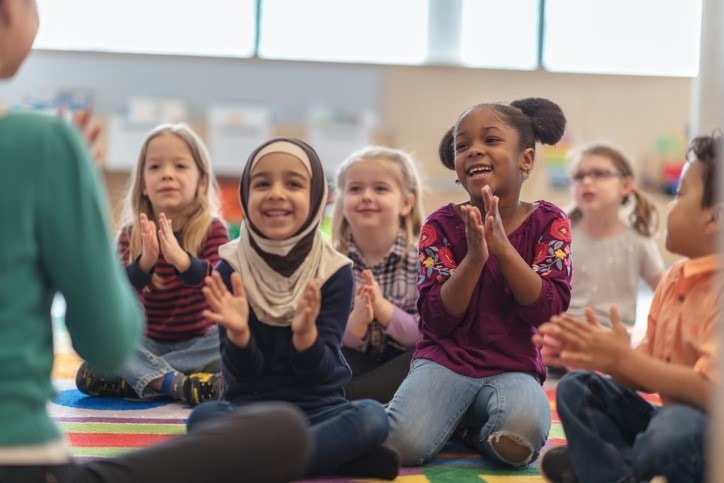 Joan Ashcraft, Director of Fine and Performing Arts at Tucson Unified School District (TUSD) and Arizona Music Educators Association (AMEA) member, understands this. TUSD serves approximately 50,000 students across 52 elementary schools, 22 middle and K–8 schools, and nine traditional high schools. Just this past May, TUSD approved $4.5 million in new funding for music and arts programs in the district. Savings on transportation and other operational expenses left TUSD with an unexpected surplus for the year. Ashcraft had less than a week to prepare for a school board presentation detailing the impact of music on academic and social achievement, and why that money should be applied towards arts education. How did she succeed? "We were ready," Ashcraft told a NAfME Policy staffer.
As it turns out, Ashcraft, along with TUSD music educators, other arts educators, district staff, and parents, have been laying the groundwork for this sort of opportunity for the last twenty years.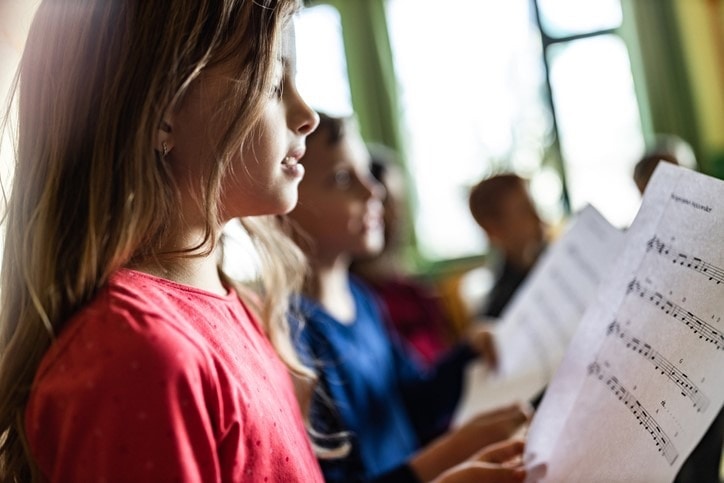 In 2001, TUSD launched Opening Minds Through the Arts (OMA), an arts integration program, within a small group of the district's elementary schools. The district teamed up with to design developmentally appropriate arts integration programming with the goal of strengthening student learning in the arts and in other subjects.
Graduate students from the University of Arizona began performing instrumental quintets for kindergarteners, then opera trios for first graders, and dance for second graders before starting instrumental training with third graders. The performances were designed to promote attentive listening, language acquisition for English language learners, mathematical reasoning, and spatial awareness.
WestEd collected data on students in the district's schools with OMA programs and compared that to those where OMA hadn't yet been adopted, and the results were significant. Students in the OMA schools had better school attendance, fewer behavioral incidents, stronger academic achievement, and positive social-emotional learning outcomes.
Tucson saw these results and determined that OMA was a success. When the federal grant money that TUSD used to launch OMA expired, the district allocated local revenue to continue the program. The more the school community saw the value in providing students with music and arts education, the further these programs expanded. Step on campus at the TUSD Instructional Resource Center today, and you'll find an instrument repair shop, large storage facilities for "cultural artifacts," collected by educators, dedicated trucks transporting these artifacts to OMA schools, and six full-time staffers supporting the district's arts programs.
Ashcraft considers all this work to be the foundation for new opportunities in the district. In a conversation about building on such success, she states the key is "having your ears open. Listen to what the leadership wants and get ready for it."
A few years ago, TUSD hired Dr. Gabriel Trujillo—a strong supporter of music and arts education—to lead the district as its superintendent. Superintendent Trujillo was previously a high school administrator in Phoenix, where he witnessed an entire school turn itself around after bringing in an innovative choir director. Having been a part of that change, Trujillo came to Tucson with a powerful idea. "If you can transform a school through the arts, you can transform a district through the arts," he told a NAfME Policy staffer over a Zoom call.
After Trujillo's arrival, TUSD reclassified high school music and arts programming from "interscholastic," which required students maintain academic eligibility to participate in out-of-school activities, to "curricular" offerings, so students wouldn't lose access to arts instruction if their grades slipped. Dr. Trujillo's work to support music education throughout TUSD was recognized by the Arizona Music Educators Association as its Outstanding Administrator Awardee in 2019.
When school buildings closed last March, the first online supplement the school board approved was a digital learning platform for music education. As the district plans remedial instruction for fall 2021, they are working around the OMA schedule so that arts programming is not curtailed.
When Trujillo approached Ashcraft about the funding surplus and his vision, she had a "wish-list" ready. In a matter of days, Ashcraft put together a presentation outlining the success of TUSD arts programs and their current needs. She would request instrument replacements, mariachi uniforms, choral equipment, and visual art supplies for elementary, middle, and high schools. Support would also be needed for the dance and theatre arts programs at the middle and high schools. And for good measure, the district would need to hire fourteen additional full-time arts instructors and commit to annual funding for every arts classroom.
The board voted unanimously to approve the proposal, wanting to memorialize the arts and allocating $4.46 million to OMA and TUSD's Fine and Performing Arts programs. As a result, each of the district's 52 elementary schools will have its own OMA program this fall, and every arts classroom will receive additional support.
Trujillo characterized this move as an easy decision: "We did not hesitate," he said. Every elementary school is now finally getting its own OMA program will undoubtedly improve the education of students in Tucson, but that's only the tip of the iceberg as far as TUSD's superintendent is concerned. By empowering students to relate more deeply to music and the arts, TUSD's schools are "making a better world," said Trujillo.
Communication and collaboration are two of the touchstones of AMEA's President, Darin Shryock. Utilizing proactive advocacy to build relationships through communication and collaboration can lead to lasting positive impacts to music education. NAfME and the Arizona Music Educators Association celebrates the outstanding work of music educators, administrators, and educational stakeholders to advance music education in the Tucson Unified School District.
---
NAfME Public Policy Staff, July 29, 2021. © National Association for Music Education (NAfME.org)