Challenges Lead to Opportunities!
Creative and Engaging Experiences for Student Teachers
By NAfME Members Keith Hodgson and Jenny L. Neff, Music Educators at The University of the Arts
Challenges 
In March 2020, schools across Pennsylvania and other states were faced with closures in response to the coronavirus (COVID-19). Under a directive from the governor, schools were permitted to continue education through planned instruction (online or non-digital formats) and/or enrichment and review activities (PA Department of Education, 2020). Given these sudden school closures, many university music education programs faced new uncertainties as to how they would continue to provide experiences through observations, field experiences, and student teaching. The Governor's Administration, General Assembly, and Secretary of Education would work to adjust requirements.
While we were unsure how the Pennsylvania Department of Education (PDE) would handle the changes to the length of the school year and student teaching requirements, we began tapping into our creativity, connections, and professional community to continue to provide a variety of rich, meaningful, pre-service teaching experiences that would prepare our students for their new virtual reality. As music education faculty members, we combined our 50+ years of public school teaching experiences, with the knowledge we had of our students and our program, to plan our next steps.
State Response to Student Teaching Requirements 
On April 9 (pursuant to Act 13 of 2020), the PDE outlined modified requirements for student teachers. These included a list of activities for student teachers to fulfill during the remainder of the semester. Our planning paid off. We were in line—if not beyond—what the state recommended.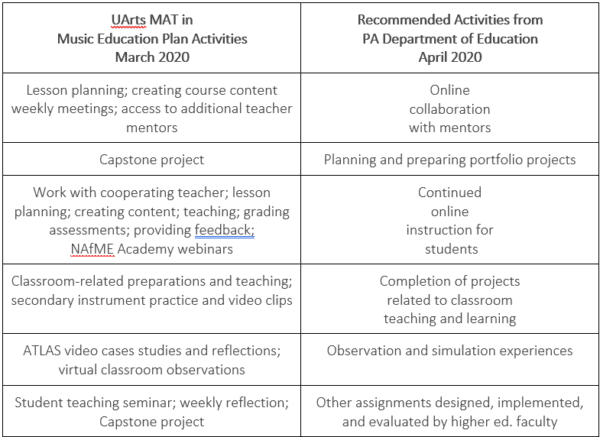 Opportunities
Connections to Quality Teaching Experiences
The UArts MAT program is a one-year graduate degree that allows students with completed prerequisites in an undergraduate music education minor to earn a masters degree and teacher certification. The MAT program includes two seven-week student teaching placements. Our experiences as long-term public school music educators in Pennsylvania and New Jersey provided us with connections to many high-quality cooperating teachers to help our students.
Mentor Teachers and Resources 
Our student-teacher cohort had existing placements with strong music educators in the field, but with districts responding to school closures in different ways, we wanted to ensure that everyone was still engaged in the online classroom experience.
In addition to the existing placements with their cooperating teachers, we reached out to accomplished teachers in the profession who were teaching creative lessons, designing innovative projects, and yielding successful virtual instructional engagement with their students.  In some cases, specific students were matched up with a second mentor teacher for additional experience. For others, opportunities to observe online classes, meetings, virtual classrooms, and educational platforms being used were arranged. These connections to educators in the field enhanced the experiences for our student teachers, with more strategies to add to their teacher toolbox.
"Atlas" Cases from the National Board 
We were very fortunate to find the "Atlas" resource for our students. These video portfolio submissions of "accomplished teachers" who pursued National Board Certification provide much more than a classroom video snapshot of quality teaching. They include an extensive description and reflection of all aspects of the student diversity and school climate; planning and preparation; the classroom environment and culture; instructional delivery, activities, and assessments; and in-depth reflection of all areas with a focused lens on student learning.
A subscription was needed for each student to receive access to the Atlas platform. We were very fortunate that our School of Music Dean at The University of the Arts immediately supported our request for this outstanding resource. Students were assigned to view a certain number of cases of their choice and then respond with guided reflections using the Danielson Framework, as part of their quality student teaching experience this semester. This opportunity for each student to choose cases at levels and in focused areas of interest has proven to be an enjoyable aspect of this assignment.
NAfME Academy Webinar Content 
Another outstanding resource was made available during this challenging time from the National Association for Music Education through NAfME Academy®. Access to free webinar content for students of university professors was offered and extended through June 30th by simply registering them with an email address. Within 24 hours, students received their username and password and they were ready to explore a vast amount of webinar material on numerous topics and areas of interest. Each webinar provides the student with an assessment following the webinar and they receive a certificate of completion.
Guest Speakers—Student Teaching Seminar
The Student Teaching Seminar has been a staple of the MAT program, with weekly meetings during student teaching. During this time, it remained a staple of our program, but was moved to the Zoom platform. Attendance has been excellent, and all of our students have been active participants in our discussions; sharing experiences, asking questions of their peers as we all provide a culture of positivity, optimism, and opportunity. Among the activities scheduled for our seminar have been several guest speakers joining us in our Zoom class to present on a variety of topics to engage the students.
This semester we are excited to welcome:
Bryan Powell—Little Kids Rock/Modern Band
Elisa Sheeherman—UArts Career Services/Job Search Resources
Kevin Dorsey—Education Technology Advisor/Online Instruction
Steven Yanni—Upper Dublin School Superintendent/Admin/Online Instruction
Brian Schneckenburger—Baltimore County Music Supervisor/Interviewing
Scott Sheehan—NAfME President-Elect/Music Education
The accomplished and diverse backgrounds of our guest speakers is always an enjoyable aspect of our program for both the students and faculty. As a music education team, we are constantly using our professional networks to enhance the curriculum and learning experiences for our students. We always receive wonderful feedback from the students on our efforts to provide current and rich perspectives.
Additional Outcomes and Opportunities
The challenges of navigating the student-teacher cohorts during this time have been many; however, we believe that having the students realize that the time and experiences potentially lost due to the school closures could be turned into a constructive and positive use of time; engaging in structured projects and continuing to develop skills for teacher preparation. It has been exciting to see the students taking ownership of their individual educational journeys.
Educational Technology and Online Projects 
An outcome of the online/virtual instruction is that students are finding improvement in their technology skills. There is a necessary learning curve using new platforms, programs, and apps they are either required to use or are inspired to learn, in designing lessons, demos, practice tracks, assessment tools, or performance collaborations. These projects and improved skills are only going to make them better in what they do. In many cases, the student teachers have also had a positive impact on their cooperating teachers in this area.
Secondary Instrument Practice
One of the areas we value as essential in our music teacher preparation program is the ability to teach many secondary instruments including guitar and piano. We encourage our student teachers to consider working on as many of their secondary instruments during this time and to make short demo videos for their Capstone Project.
Capstone Project
The Capstone Project is a final requirement of the MAT program. This Portfolio (via Google Folder) is designed as a collection of documents that are developed over the course of the MAT program and student teaching experiences. These artifacts include, but are not limited to: philosophy, lesson plans, reflective narratives, resumes, letters of recommendation, Praxis scores and all transcripts, photos and videos of student teaching experiences, demo videos playing all instruments, documented accomplishments, etc.
Resume Preparation & Virtual Job Fairs
As the majority of our students are graduating in May, we have encouraged our students to use this time to research the job market by attending online job fairs, preparing for and engaging in remote interviews, continuing to build their professional teaching network, and taking stock in themselves as professionals. This is exactly the intention of the Capstone: to assist the students in preparation for success in obtaining a teaching position.
Conclusions 
Thank you for your time and interest in letting us share our experiences from this semester through this article. We hope these ideas are helpful and that it's not too late to share any ideas presented here with your student teachers. We are truly inspired by young adults who have a strong desire to teach children and music, and we support all of those who will be the next generation of music educators.
We also wanted to thank our cooperating teachers who are giving so much of themselves to mentor our students:
Jeanne Andrews—Vineland School District, New Jersey
Scott Watson—Parkland School District, Pennsylvania
Skip Sprat—Berlin Community School, New Jersey
Barbara Humes—Lower Merion School District, Pennsylvania
Scott Graser—Cherry Hill School District, New Jersey
Bruce Glenney—Radnor School District, Pennsylvania
Brian Height–Overbrook High School, New Jersey
Michelle Frank—School District of Philadelphia, Pennsylvania
Joanna Iannaco—Black Horse Regional School District, New Jersey
Lastly, we would like to share a recent Zoom interview with one of our student teachers and his cooperating teacher, on their success making the transition to online teaching in the general music "virtual" classroom. Please enjoy:
About the authors: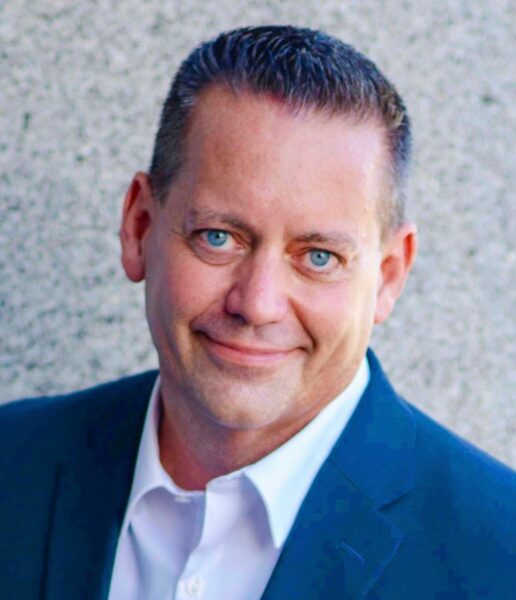 Keith W. Hodgson is a Director of Music Education at the University of The Arts in Philadelphia, Pennsylvania, where he oversees the Master of Arts in Teaching program. Keith currently serves as President to the Eastern Division of the National Association for Music Education. Keith's teaching career includes twenty-six years as a high school band director in New Jersey, and during that time, he served as President of the New Jersey Music Educators Association, was a National Board Certified Teacher, and received the 2014 New Jersey Governor's Award in the Arts for Leadership. Keith is an active guest conductor, clinician, guest speaker, and professional development presenter and is proud to be Conn-Selmer Educational Clinician and an Educational Consultant for Zeswitz Music. Mr. Hodgson's complete bio can be found on his website: www.keithwhodgson.com.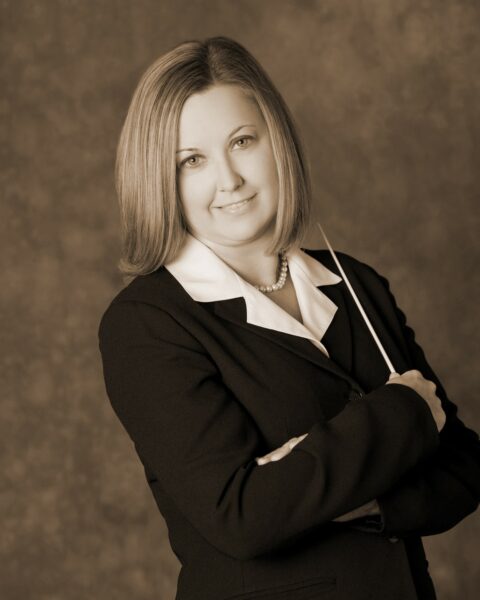 Jenny L. Neff, Ed.D, is Associate Professor and Division Chair of Music Education at the University of the Arts. She is the Director of the M.M. and Summer Music Studies programs. She is also an Educational Clinician for Conn-Selmer. Dr. Neff serves as the Eastern Division Representative for the NAfME Council for Band Education. She received her Bachelor's and Master's of Music Education degrees from Michigan State University, and her Doctorate in Educational Leadership from Immaculata University. Having taught for more than 27 years, she is an active presenter, writer, guest conductor, clinician, and adjudicator. Dr. Neff's complete bio can be found on her website: www.JennysCreativeEDge.com.
Did this blog spur new ideas for your music program? Share them on Amplify! Interested in reprinting this article? Please review the reprint guidelines.
The National Association for Music Education (NAfME) provides a number of forums for the sharing of information and opinion, including blogs and postings on our website, articles and columns in our magazines and journals, and postings to our Amplify member portal. Unless specifically noted, the views expressed in these media do not necessarily represent the policy or views of the Association, its officers, or its employees.
April 20, 2020. © National Association for Music Education (NAfME.org)
Published Date
April 20, 2020
Category
Certification/Licensure

Preparation
Copyright
April 20, 2020. © National Association for Music Education (NAfME.org)