Dr. Lawrence Stoffel of California State University Northridge, Named Recipient of the 2022 George N. Parks Award

/   News Posts   /   Dr. Lawrence Stoffel of California State University Northridge, Named Recipient of the 2022 George N. Parks Award

For Immediate Release
Contact: Catherina Hurlburt
catherinah@nafme.org or (571) 323-3395
Dr. Lawrence Stoffel of California State University Northridge,
Named Recipient of the 2022 George N. Parks Award from the
National Association for Music Education and Music for All
RESTON, VA (November 28, 2022)—The National Association for Music Education (NAfME) announced that Dr. Lawrence Stoffel, Professor of Instrumental Conducting, Director of Bands, Head of Wind Performance Studies, Music Education-Instrumental, from California State University Northridge, is the recipient of the 2022 George N. Parks Award for Leadership in Music Education. NAfME Collegiate Advisory Council North Central Division Representative Penny Dimmick presented Dr. Stoffel the award during the Music for All Future Music Educators' Experience event in Indianapolis, Indiana, on November 12, 2022.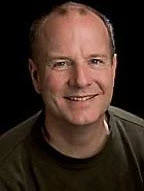 The George N. Parks Award honors an exemplary music educator who embodies the characteristics and leadership that Mr. Parks showed his students every day. The recipient must have a collaborative spirit, dedication to knowing the students as people, perseverance and enthusiasm, and an ability to instill qualities in students beyond musical achievement.
"On behalf of the NAfME National Executive Board," stated NAfME President Scott R. Sheehan, "I offer our collective congratulations to Dr. Lawrence Stoffel on the distinct honor of receiving the George N. Parks Leadership in Music Education Award. The impact that Dr. Stoffel has made on our profession and on his students throughout his incredible career is to be commended. Also, we applaud his efforts in raising awareness of the inequities that exist for young students in urban and rural school settings. His commitment to this work is paramount as we continue to increase our capacity to advocate for equitable access to music education for every student."
"The impact that Dr. Stoffel has made on our profession and on his students throughout his incredible career is to be commended. Also, we applaud his efforts in raising awareness of the inequities that exist for young students in urban and rural school settings."
"I made a personal pledge to do my part in assisting these dedicated music educators [in the San Fernando Valley region within the City of Los Angeles] who sought quality music education for their students," shared Dr. Stoffel. "The goals of my outreach efforts and connections with regional music educators and administrators were not to 'recruit' potential music students but to provide better music opportunities for local elementary and secondary students."
"This awareness of inequalities in music education throughout my home state also prompted me to pursue statewide support for music educators teaching in urban school districts," Dr. Stoffel continued. "Urban music educators contend with added and unique challenges; many urban music educators throughout California had become disenfranchised; and many urban music educators believed that the California Music Educators Association (CMEA) did not or could not provide the professional services that music teachers and their students were needing. Through a three-year effort that I coordinated, the CMEA Council of Representatives now has dedicated representatives for not just urban music teachers but rural music teachers, as well. This representation is making a positive impact on students throughout California. Many underserved students now have a doorway into a collegiate music major program—an opportunity that just years prior might not have existed."
Dr. Stoffel shared the experience of the CSUN Wind Ensemble performing in one of the state prisons. "These hardened prison inmates experience hope, the chaplain explained, when they see a large group of young adults, who may identify in any number of ways, working together to do good in the world."
"Stoffel's most progressive community outreach and collaboration includes bringing live band music to inmates at the California Institution for Women in Corona and most recently to inmates at the Waiawa Correctional Facility in Honolulu, Hawaii," added Claudio Alcantar, Music Director, ASB Leadership, at Barack Obama Global Preparation Academy in the Los Angeles Unified School District.
"He continues to check in on his former students, their challenges and successes with building music programs, and continues to support them with advice and mentorship," Alcantar noted. "Dr. Stoffel has been a role model for me and has taught me to be a good person, to learn about my students, to listen to their stories, to understand them as humans and to give them my full support the way he has done for me all these years."
"As a music educator in the Los Angeles Unified School District for the last ten years, I have had the pleasure of working collaboratively with Dr. Stoffel," shared Ryan Gonzales, Instrumental Music Director at James Monroe High School, a Title I high school, "and he has contributed greatly to the success and growth of the music program at James Monroe High School."
"During the pandemic, Dr. Stoffel provided a much-needed lifeline for my students," continued Gonzales. "In both fall 2020 and spring 2021, Dr. Stoffel invited the concert band students from James Monroe High School to participate in a virtual ensemble project with the students of the CSUN Wind Symphony. . . . This collaboration provided a meaningful avenue for my students to express themselves and a chance to make something they could be proud of. The impact that the virtual ensemble project had was far reaching. The majority of my students will be the first person in their families to attend college, so these experiences to work with and see college students is very impactful and provides them with much needed role models."
"In addition to his fine work as a wind conductor, Dr. Stoffel is also a passionate music educator who has supported the preparation of so many fine music teacher educator candidates at CSUN," shared Michael D. Stone, NAfME Western Division President-Elect and Coordinator, Visual and Performing Arts Department, Bakersfield City School District. "As music supervisor in the Bakersfield City School District, I have had the privilege of hiring several graduates from the CSU Northridge program. Dr. Stoffel's former students are leaders on our music faculty. Professor Stoffel is highly respected leaders in music education!"
Dr. Stoffel assumed the position of Director of Bands at California State University, Northridge in 2004. He serves as conductor of both the CSUN Wind Ensemble and the Wind Symphony. As a professor of music, he also teaches courses in conducting and music education, as well as being the coordinator of wind studies. Under his leadership the CSUN Wind Ensemble is highly active and visible throughout the state and nationally providing CSUN students with extraordinary performance opportunities.
Known for his enthusiasm at rehearsals, concerts, and clinics alike, Dr. Stoffel has most recently conducted all-state bands in Virginia, Texas, and California. His publications are found in both books (Teaching Music Through Performance in Band and Alta Musica) and journals (The Instrumentalist and MBM Times). Some of his writings on conducting gestures are found in The Music Director's Cookbook: Recipes for a Successful Program (Meredith Music). His book, A Discography of Concert Band Recordings on Compact Disc (Edwin Mellen Press), was selected as a finalist for Best Research in Recorded Classical Music Discography by the Association for Recorded Sound Collections (ARSC). In 2014 Mark Custom Records released the first-ever recording of The Complete Symphonies for Band by Frank Erickson (51299-MCD) by the CSUN Wind Ensemble and Dr. Stoffel conducting.
As a clinician, Lawrence Stoffel has guest-conducted middle school, high school, all-state, college, and community bands and orchestras throughout California, the United States, Canada, France, and Australia. His professional affiliations include NAfME, CBDNA, CMEA, SCSBOA, WASBE, IGEB, CMS, NBA, and NCBA. He has received honorary membership in Tau Beta Sigma, Kappa Kappa Psi, Pi Kappa Lambda, and Phi Mu Alpha. In 2018 Dr. Stoffel received the Hall of Fame Award from the California Music Education Association, and in 2019 was elected membership into the American Bandmasters Association. Read his full biography here.
Developed by NAfME and Music for All, the award is named for George N. Parks (1953–2010), director of the University of Massachusetts Minuteman Marching Band at the University of Massachusetts Amherst from 1977 until his death. Considered a national authority on drum majoring, he led the George N. Parks Drum Major Academy®, a summer workshop program for high school drum majors. View past recipients here.
###
National Association for Music Education, among the world's largest arts education organizations, is the only association that addresses all aspects of music education. NAfME advocates at the local, state, and national levels; provides resources for teachers, parents, and administrators; hosts professional development events; and offers a variety of opportunities for students and teachers. The Association has supported music educators at all teaching levels for more than a century. With more than 50,000 members teaching millions of students nationwide, the organization is the national voice of music education in the United States.
Follow NAfME on Twitter and on Facebook. For additional information, contact Catherina Hurlburt at catherinah@nafme.org or 571-323-3395.
Published Date
November 28, 2022
Copyright
November 28, 2022. © National Association for Music Education (NAfME.org)