By NAfME Member Maria Stefanova Mar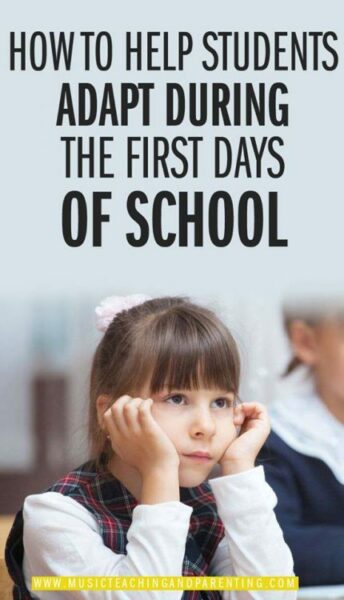 Regardless of the subject and grade level you teach, all new students have the need to feel safe and supported. Ensuring that develops a better teacher-student relationship. It ensures that the school year will go smoother.
Understanding the students, how they think, and what they worry about will help a teacher get them more comfortable.
All students wonder about the questions below at the very beginning of a school year. We will explore these questions a bit and then create first day of school lesson plan based around them. 
Am I at the right place?
Who is the teacher as a person?
Is this class going to be fun?
What am I going to do and how am I going to be graded?
Who are the other students in the class?
Now here is the trick! If you answer these questions in the same order, THIS IS essentially your lesson plan for the first day of school. Simple, easy, and tested through the years! As an extra bonus, you will also make your new class much more comfortable with you.
Some of these questions are taken from Harry Wong's The First Days of School. I highly recommend this book for all teachers to read at the beginning of the school year. All other opinions below are my own. 🙂
The best part about the tips below? They all take two minutes to implement. However they will make or break your beginning of the school year lesson plan!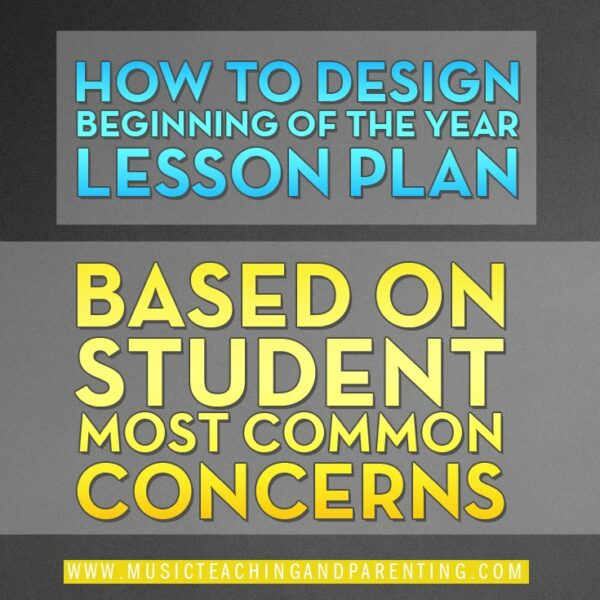 Are the students at the right place?
Where are they going to sit?
This seems simple. But it is important to consider on the first day of school. Imagine going to a teacher conference at a city you have never been before. You would get specific directions on the exact place, rooms, etc. And yet, the first morning of the conference is hectic with all attendees trying to find their way around.
I have attended many of these. Every time I have that same experience.
This is exactly how the first day of school looks like for the brand new students. They are still getting used to their environment, and everything seems a bit uncomfortable for them.
The first day of school is also the first step in developing a relationship with the students.
The first piece of providing security for them is simply standing by the door as the students are walking in class, greeting them and directing them where to sit, and letting them know what they would do (sit until the second bell, fill out a form, etc.) ensuring them they are at the right place, and directing them to where to sit. As simple as this may sound, it is important to a successful beginning of the school year.
Seeing the teacher as a person
This is crucial!
All students want to know who their teacher is. It is important for them that they see the teacher as a person who cares about them
The first day of school is also the first step in developing a relationship with the students.
Even though it sounds natural, it can be overlooked by teachers. It is a simple step to ignore. Don't! All it takes is adding two sentence into your beginning-of-the-year introduction to the students.
I would begin the first class each year by talking a bit about myself. I would tell my kids how I got started playing an instrument, where I am from, what I like doing, what I did over the summer, etc. Every time I have started the classroom with that information, the students have been very attentive and interested to hear about who their teacher is.
Am I going to have fun?
Students get very excited to hear about the exciting things they will be doing in class. Don't skip that step. Simply give them a short overview of what they would be learning during the year, and what the exciting things are that they should look forward to.
As I teach orchestra, to me this would be concerts/festivals and fun events. I may add some fun games and activities I usually do around the holidays. I would use the time to excite the students about the year with all the tools I have. This also lets them know how a music class is different from all their other classes.
You can do this in any class. Even if the students have a lot of hard work ahead of them—find one thing to share that they may feel excited to look forward to. This may be a project, it can be a fun after-school activity, a field trip, etc.
What are They Going to Do?
How Are They Going to Be Graded?
Notice that I am leaving probably the most important portion last.
At the beginning of the post we talked about answering all four questions in order to create your lesson plan. The first three questions would take 2-3 minutes of the class time. This leaves plenty of time for the important part—forms and procedures.
It is important to leave this part to the second part of class.
None of us like forms and rules . . . and they are also important.
You want to do a "sandwich" approach to your first lesson. First, excite the students. Then give them the procedures and information about class—how they would be expected to study, how they would be graded, homework, etc. It is important for students to have very precise guidelines from the very beginning of school.
With younger kids, I do some games to help them remember what the classroom rules are. The games are "catching" the students who have remembered. You can see it in this post: "Activities for the First Day of School." Even though the post is titled "Music Activities," it is general as the activities for the first day of school would be similar in many subjects.
Forms
I go over the forms and parent letters they receive. I like to question them at the end and make a game of it. We play classroom rules bingo, true or false game, or just answer questions in a fun way.
At The End . . .
Your work matters! Have a wonderful beginning of the school year! Let's make it a great one!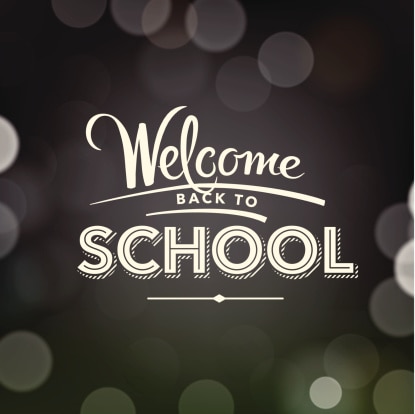 About the author: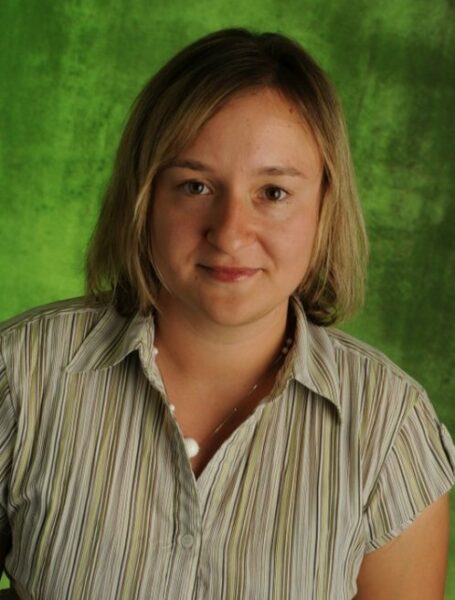 NAfME Member Maria Stefanova Mar is the author of www.musicteachingandparenting.com where she shares ideas with string educators. Maria works as a pedagogy coordinator at the University of New Mexico. She also teaches orchestra full time in the Albuquerque public schools. She started a middle school program at Taylor Middle School, Albuquerque ten years ago. At the time there were only 12 students in the orchestra classes. Now it has grown to a full and successful program. The advanced students in the program just won NM state orchestra competition in the middle school category. Maria is a frequent clinician. She schedules regular presentations with the University of New Mexico students to share teaching ideas. She has been recognized from the ASTA/New Mexico Chapter with the Young Emerging Teacher Award in 2008. Now Maria serves as the ASTA president.
Did this blog spur new ideas for your music program? Share them on Amplify! Interested in reprinting this article? Please review the reprint guidelines.
The National Association for Music Education (NAfME) provides a number of forums for the sharing of information and opinion, including blogs and postings on our website, articles and columns in our magazines and journals, and postings to our Amplify member portal. Unless specifically noted, the views expressed in these media do not necessarily represent the policy or views of the Association, its officers, or its employees.
Published Date
August 3, 2016
Copyright
August 3, 2016. © National Association for Music Education (NAfME.org)