NAfME Congratulates Member Jeffery Redding Named 2019 GRAMMY Music Educator Award Honoree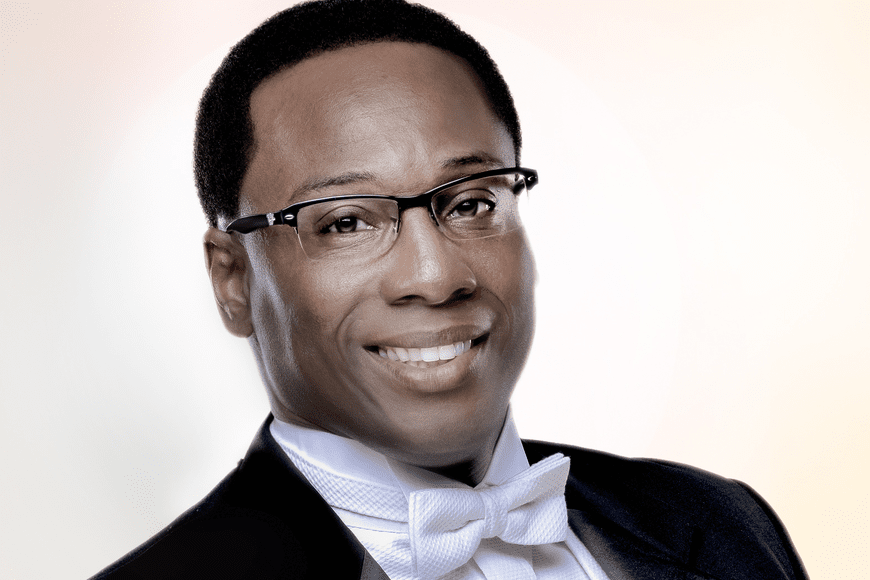 /   News Posts   /   NAfME Congratulates Member Jeffery Redding Named 2019 GRAMMY Music Educator Award Honoree
For Immediate Release
Contact: Catherina Hurlburt
catherinah@nafme.org or (571) 323-3395
National Association for Music Education Congratulates
Member Jeffery Redding
Named 2019 GRAMMY Music Educator AwardTM Honoree
All Six Past GRAMMY Music Educator AwardTM Recipients Are NAfME Members
RESTON, VA (February 8, 2019)—The National Association for Music Education (NAfME) congratulates music educator Jeffery Redding on being honored with the prestigious 2019 Music Educator AwardTM. The honor presented by The Recording Academy® and the GRAMMY Museum is well-deserved. Jeffery is a member of NAfME and the Florida Music Education Association (FMEA). This is the sixth year the Music Educator Award has been presented, and all six years the winners have been members of NAfME: Kent Knappenberger (2014); Jared Cassedy (2015); Phillip Riggs (2016); Keith Hancock (2017); Melissa Salguero (2018); and now Jeffery Redding (2019).
Dr. Jeffery Redding is the Director of Choral Activities at West Orange High School in Winter Garden, Florida. He holds a Ph.D. in Choral Conducting/Music Education and a Master of Music Education, both from the Florida State University, and a B.S. in Music Education from Florida A&M University. The West Orange Choirs have earned first place awards at Heritage Festivals of Gold in California, Chicago, New York, and at the Festival of Spirituals in Washington, D.C. While participating in the International Music Festival in Verona, Italy, West Orange received the Gold Award for best choir, with Redding honored as top director. Redding is in demand as a guest conductor and lecturer: He has conducted the American Choral Directors Association (ACDA) National High School Honor Choir, among many other honor choirs, and has been featured as a guest conductor at the TAISM Festival of Choirs, Carnegie Hall, and other prestigious venues in the United States and abroad. In 2015, Redding was awarded the R. Wayne Hugoboom Distinguished Service Award for "dedicated service, leadership, and excellence" by the Florida Chapter of ACDA. Redding is a member of NAfME, ACDA, Florida Vocal Association, National Association of Teachers of Singing, and Chorus America.
"Jeffery Redding's dedication to the difference music education can make in his students' lives is laudable, and when you listen to their testimonies, you know his impact on their education has been significant."
"NAfME congratulates Jeffery Redding on this distinguished recognition," said Michael J. Blakeslee, Executive Director and CEO of NAfME. "Under his direction, the students of West Orange High School have experienced the significant benefits of music education and the joy of making music each day. Jeffery's dedication to the difference music education can make in his students' lives is laudable, and when you listen to their testimonies, you know his impact on their education has been significant. He is an exemplary member of NAfME, and we applaud his accomplishments."
Jeffery Redding will be acknowledged on the GRAMMY Award broadcast Sunday, February 10, 2019.
As the GRAMMY Museum describes, the Music Educator Award was established to recognize current educators (kindergarten through college, public and private schools) who have made a significant and lasting contribution to the field of music education and who demonstrate a commitment to the broader cause of maintaining music education in the schools.
In this sixth year of the award, seven of the 10 finalists for the Music Educator Award are members of NAfME. All of these teachers' positive impact on their students' lives and tireless advocacy for music education are invaluable in U.S. education today. Nominations for the 2020 Music Educator Award are being accepted through March 15, and teacher applications need to be completed by March 31: www.grammymusicteacher.com.
###
National Association for Music Education, among the world's largest arts education organizations, is the only association that addresses all aspects of music education. NAfME advocates at the local, state, and national levels; provides resources for teachers, parents, and administrators; hosts professional development events; and offers a variety of opportunities for students and teachers. The Association has supported music educators at all teaching levels for more than a century. With more than 60,000 members teaching millions of students nationwide, the organization is the national voice for music education in the United States.
Follow NAfME on Twitter (twitter.com/nafme) and on Facebook (facebook.com/nafme).
For additional information, contact Catherina Hurlburt at catherinah@nafme.org or 703-860-4000, ext. 216.
Published Date
February 8, 2019
Copyright
February 8, 2019. © National Association for Music Education (NAfME.org)