NAfME Joins Coalition for Teaching Quality in Opposing House FY24 Labor-HHS-Education Bill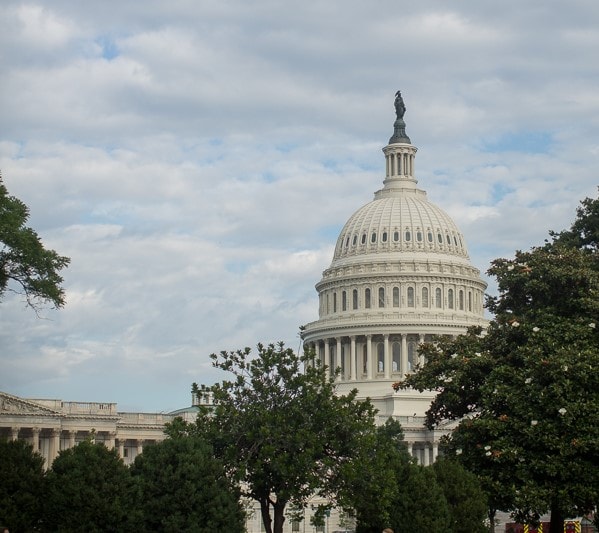 /   News Posts   /   NAfME Joins Coalition for Teaching Quality in Opposing House FY24 Labor-HHS-Education Bill
On July 13, the House Appropriations Labor-HHS-Education Subcommittee introduced its bill for Fiscal Year (FY) 2024—an important first step in the appropriations process. The bill would provide the U.S. Department of Education (ED) with $57.1 billion in discretionary funding, which is a $22.5 billion (28%) decrease below FY 2023 funding and falls $33 billion short of the President's budget request. If enacted, this would be the lowest allocation for the Labor-HHS-Education appropriations bill since FY 2008 and will have drastically negative impacts throughout America's education system. In order to achieve such steep cuts, the House leadership has proposed the reduction or total elimination of several key programs administered by ED.
Title I—The largest source of federal funding for schools serving economically disadvantaged students, Title I-A would receive $3.7 billion, a $14.7 billion (80%) decrease below FY 2023 funding. NAfME opposes this proposed cut, which House minority members estimate would eliminate 220,00 teaching positions from classrooms serving low-income students.
Title II, Part A—Focused on improving student academic achievement by bolstering skills and expertise of teachers, principals, and other educators, and increasing the number of high-quality teachers and principals in schools. Title II-A has been an invaluable resource for states in combatting the growing teacher shortage, yet Title II-A would receive no funding and be eliminated under the latest proposal from House leadership.
Nita M. Lowey 21st Century Community Learning Centers—A formula grant program that provides financial support to local communities for after-school, before-school, and summer learning programs serving students in low-performing schools. Programs are provided three- to five-year seed grants that support partnerships among community-based organizations, faith-based partners, private providers, and school partners (public, private, and charter). The Nita M. Lowey 21st Century Community Learning Centers would receive $1.33 billion, level funding compared to FY 2023.
Title IV, Part A—A flexible block grant program that supports activities in three broad areas: (1) providing students with a well-rounded education; (2) supporting safe and healthy students; and (3) supporting the effective use of technology. Title IV-A would receive $1.35 billion, level funding compared to FY 2023.
Arts in Education—The Arts in Education Program provides competitive grants to support professional development and the development of instructional materials and programming that integrate the arts into the curricula. The Arts in Education program also supports national level high-quality arts education projects and programs for children and youth with a special emphasis on serving economically disadvantaged students and students with disabilities. The Arts in Education program would receive no funding and be eliminated under the latest proposal from House Republicans.
IDEA (Individuals with Disabilities Education Act) Part B—Passed in 1975, IDEA mandates that all students, regardless of ability, be provided a free appropriate public education in the least restrictive environment. IDEA Part B is the widest reaching program, aimed at providing children with disabilities ages 3 through 21 with a free public education. The House Appropriations Committee has been concerned that the federal government's contribution to the education of students with disabilities has declined in recent years and believes that additional funding is required to reverse this trend, unfortunately IDEA part B would receive level funding compared to FY 2023.
The current Labor-HHS-Education bill is disheartening, to say the least. After weathering a global pandemic, and facing an ongoing teacher shortage, America's education system needs robust federal support. Programs such as Title I have been invaluable for providing disadvantaged students with a quality education, while programs such as Title II have been essential to maintaining a quality educator workforce. And survey data from NAfME and the other national art education organizations demonstrate that schools are using these funds to support their music and arts programs. Unfortunately, under the latest proposal from House Appropriations Committee, Title I and Title II along with several other key programs focused on improving educational opportunities for disadvantaged populations will receive no funding or face drastic funding cuts, limiting their effectiveness. Even programs such as Title IV-A, which received flat funding under the latest proposal would be negatively impacted by cuts, as they will be used to supplement deficiencies in other areas (staffing, instructional materials, etc.).
On July 27th, the Senate Appropriations committee approved its Labor-HHS-Education appropriations bill, on a 26-2 vote, receiving robust support from both Democrats and Republicans within the chamber. The Senate Labor-HHS-Education bill would provide the Department of Education with $79.38 billion in discretionary funding for FY24, which would be a $147 million (.2%) increase over last year's funding. While this may seem like a small increase for ED's overall budget, this bill would insulate key ED programs from funding cuts, while staying in line with provisions of Congress' debt ceiling agreement. Specifically, the senate proposes to fund key ED programs at the following levels:
| | |
| --- | --- |
| Program | FY 24 Funding (Approved by Senate Appropriations Committee) |
| Title I | $18.56 billion– $175 million (1%) increase over FY23 funding |
| Title II | $2.19 billion– Level funding compared to FY23 funding |
| Title IV | $1.4 billion – $20 million (1.4%) increase over FY23 funding |
| IDEA | $14.369 billion– $175 million increase (1.2%) over FY 23 funding |
| Arts in Education | $30 million– $6 million reduction below FY 23 funding |
| Nita M. Lowey 21st Century Community Learning Centers | $1.33 billion– Level funding compared to FY 23 |
Fortunately, we are still near the start of the appropriations process. In this recent letter sent to Congress, members of the Coalition for Teaching Quality (including NAfME) opposed the House FY24 Labor-HHS-Education bill, highlighting the devastating impacts this bill would have on the educator workforce. The FY 2024 Labor-HHS-Education appropriations bill must first pass through several levels of votes in the U.S. House of Representatives before moving on to the U.S. Senate, where it will face heavy scrutiny from the Senate leadership. During this time, advocates can have a substantial impact by reaching out to their members of Congress and sharing how these drastic cuts would impact you, your students, school music programs, and the community. Visit NAfME's federal funding campaign for more information on how you can take action to support these key education programs: bit.ly/SupportMusicEdFY24
Additional Programs Facing Elimination
Teacher Quality Partnerships—The program funds comprehensive undergraduate and graduate educator preparation programs that combine student teaching under an experienced mentor, with coursework in child development, teaching methods, and curriculum development.
Hawkins Centers of Excellence—Designed to support comprehensive teacher preparation at programs at Historically Black Colleges and Universities (HBCUs), Tribal Colleges and Universities (TCUs), and minority-serving institutions (MSIs).
Full-Service Community Schools—Provides support for the planning, implementation, and operation of full-service community schools that improve the coordination, integration, accessibility, and effectiveness of services for children and families, particularly for children attending high-poverty schools, including high-poverty rural schools.
Promise Neighborhoods—Provides funding to support eligible entities, including (1) nonprofit organizations, which may include faith-based nonprofit organizations, (2) institutions of higher education, and (3) Indian tribes.
Social and Emotional Learning (SEL) grants
HBCU, TCU, and MSI Research and Development Infrastructure (IGNITE)—Designed to promote transformational investments in research infrastructure at four-year HBCUs, TCUs, and other MSIs.
Federal Work Study—Provides funds for part-time employment to help students in need to finance the costs of postsecondary education.
Student Aid Administration—Student Aid Administration provides funds to administer the Federal student financial assistance programs, which provides funds to help students and families pay for the cost of postsecondary education.
—NAfME Advocacy and Public Policy Staff
Published Date
August 8, 2023
Category
Advocacy

Federal Advocacy & Public Policy
Copyright
August 8, 2023. © National Association for Music Education (NAfME.org)