Wellness Resources for Musicians
By Julia Anderson
This blog is sponsored by NAfME Corporate member J.W. Pepper.
Music education is an immensely meaningful and rewarding career path: Each day, you shape the lives of your students, inspiring their creativity and helping them develop an appreciation for the arts that will remain with them throughout their lives.
Nonetheless, musicians, teachers, and directors face significant challenges. Physical wear and tear from hours of playing or singing, music performance anxiety, and high levels of stress leading to burnout are all very real concerns for everyone who dedicates their lives to music.
Since 1876, J.W. Pepper has striven to be a partner to music professionals everywhere in ways that go beyond selling sheet music and equipment. Most of the staff in our Exton, Pennsylvania, headquarters are trained musicians or veteran music teachers, and we're always working to create content that will be useful to you.
In service of that mission, we've launched a new musicians' wellness page! The page features an assortment of tools and materials to help you prioritize physical and mental health while encouraging students to do the same.
Insights into Hearing Protection
Hearing loss and tinnitus are some of the most dangerous occupational hazards of the music profession, and yet they're all too often overlooked or misunderstood. Earlier this year, members of our creative team traveled to Pittsburgh, Pennsylvania, to speak with Dr. Catherine Palmer, Director of Audiology for the University of Pittsburgh Integrated Health System, about how musicians can prevent damage to their hearing as well as common misconceptions related to hearing and auditory health. Fortunately, it appears that stigma related to wearing hearing protection is on the decline as more and more directors are partnering with doctors to educate their students about its importance.
Dr. Palmer has years of experience working with musicians, including the university's Varsity Marching Band, and this interview is full of helpful information for everyone who leads or participates in a musical ensemble.
One of the main takeaways from our interview with Dr. Palmer is that hearing protection is essential for musicians and directors alike. Although anything is better than nothing, as she mentions—even disposable foam earplugs or cotton balls will provide some degree of protection—it's important to make an investment in high-quality earplugs that won't compromise wearers' ability to distinguish intonation and balance. In another video on the page, we recommend budget, mid-range, and high-end options along with drummers' favorites.
Interviews with Top Musicians and Educators
Several members of our staff spoke with professional musicians to hear about the ways that they protect their physical and mental health.
David Kim, one of today's top violinists, has led the Philadelphia Orchestra as concertmaster since 1999. Isaac Brooks, manager of J.W. Pepper's My Score service and an accomplished cellist, spoke with him about the importance of proper technique, strategies for dealing with pressure, and ways to avoid burnout. While some tips here are specifically for string players, David has valuable advice for all musicians.
I had the pleasure of meeting and learning from Chloe Upshaw, a flutist, composer, and educator who leads a wellness workshop dedicated to musicians' physical and mental health. Our wide-ranging conversation covers diverse topics including the eight dimensions of wellness (emotional, environmental, physical, intellectual, financial, occupational, spiritual, and social); what it means to be a healthy musician; ways to combat music performance anxiety; and strategies for making the most of your practice time.
Jeff Coffin is a renowned saxophone player and educator perhaps best known for being part of the world-famous Dave Matthews Band. Ryoko Suzuki is Jeff's spouse and a gifted physical therapist and coach with a background in sports medicine. Ian McLoughlin, our Director of Marketing, leads this information-packed interview with both of them that covers strategies for avoiding injury while playing an instrument, Jeff's routine before going on stage, and the ways in which he forms meaningful relationships and builds trust with his students. Stay tuned—this video will go live soon!
Articles, Product Recommendations, and More
In addition to the video content that we produced for this initiative, J.W. Pepper's wellness page features links to several helpful articles from well-respected sources. We've also created product lists organized into six convenient categories.
Our musicians' wellness page is one of many exciting landing pages that we launched or updated this year! I recommend that you take a few moments to explore our marching arts page, resources for teaching Black history and women's history, and materials for contest and festival season. New teachers can join our New Music Teacher Club and explore specialized content, and for music teachers in California we've put together an assortment of Prop 28-related resources.
We love hearing from our customers and community! You can always engage with J.W. Pepper on social media—we maintain a presence on YouTube, Facebook, Instagram, Pinterest, LinkedIn, and Twitter—as well as our blog, Cued In. We hope that the wellness page, which we'll continue to update in the months ahead, can be a valuable resource to you and your students.
About the author: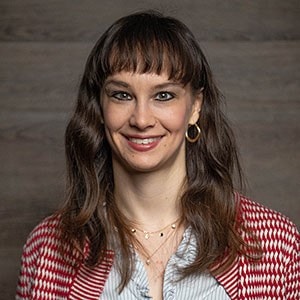 Julia Anderson is the copywriter at J.W. Pepper, the world's largest retailer of sheet music, equipment, accessories, and software. Julia earned her Bachelor of Arts degree in English and Spanish from Lafayette College, where she played flute and piccolo in a variety of groups including concert band, orchestra, and the Lafayette College Contemporary Music Ensemble.
Did this blog spur new ideas for your music program? Share them on Amplify! Interested in reprinting this article? Please review the reprint guidelines.
The National Association for Music Education (NAfME) provides a number of forums for the sharing of information and opinion, including blogs and postings on our website, articles and columns in our magazines and journals, and postings to our Amplify member portal. Unless specifically noted, the views expressed in these media do not necessarily represent the policy or views of the Association, its officers, or its employees.
Published Date
August 22, 2023
Copyright
August 22, 2023. © National Association for Music Education (NAfME.org)