PREP, RETAIN, and SPROUT: NAfME Supports Three Bills that Would Encourage Teacher Recruitment and Retention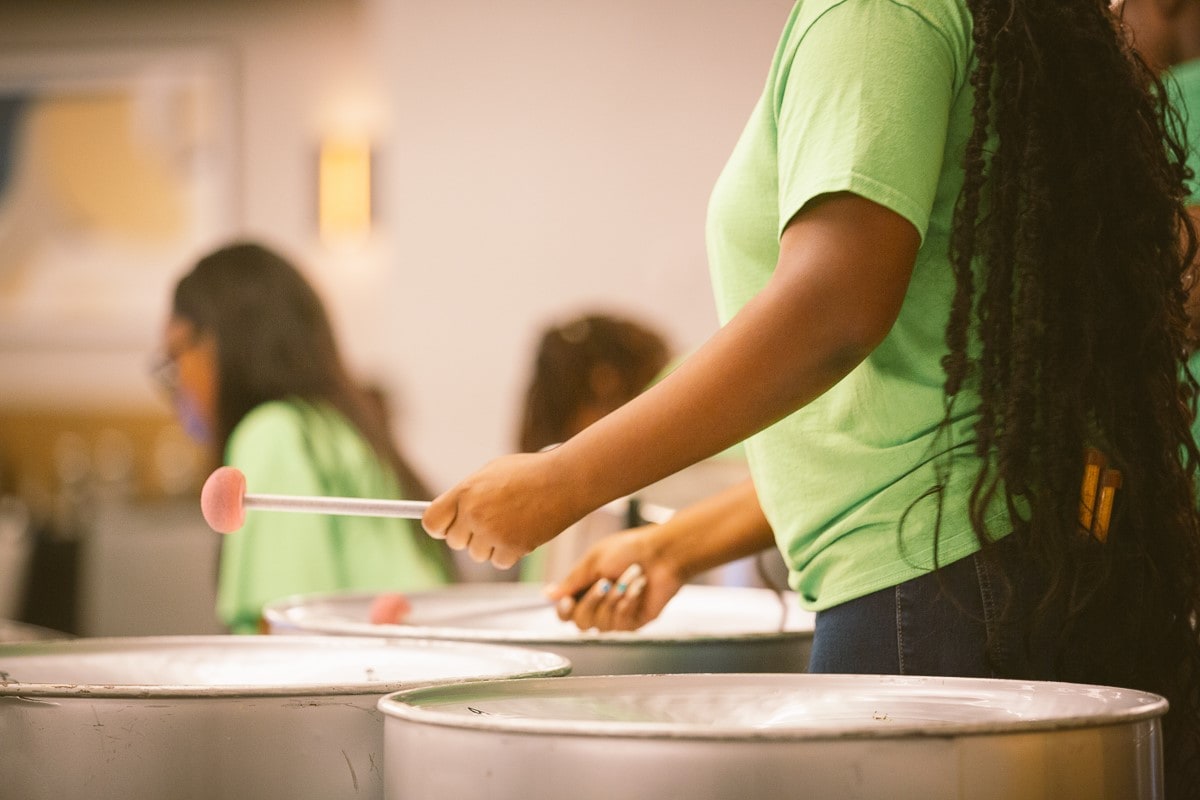 /   News Posts   /   PREP, RETAIN, and SPROUT: NAfME Supports Three Bills that Would Encourage Teacher Recruitment and Retention
Across the country educators are leaving the profession at an alarming rate, and teacher prep programs have increasingly low enrollment numbers. Experienced teachers from diverse backgrounds are leaving the profession, and in their wake, students are left to be taught by a growing number of inexperienced teachers who are not representative of the students they teach. This trend, which has only been exacerbated in recent years, is disproportionately affecting historically underserved students. Schools in urban and rural areas that serve high-need students and schools serving more students of color were more likely to employ uncertified teachers and experience music teacher shortages. With our country undergoing a national teacher shortage, the need to attract qualified educators that are representative of the communities they teach is dire.
Legislation discussed in this blog seeks to further compensate educators who teach in "high-needs schools," increase support for teacher preparations programs, and encourage our youngest learners to explore the prospect of entering the teaching profession. NAfME is proud to support several bills that seek to address the teacher retention issue from multiple avenues.
Preparing and Retaining Education Professionals (PREP) Act (S.2369)
Recognizing the growing rate of attrition for educators, especially for those from diverse backgrounds, U.S. Senators Tim Kaine (D-VA) and Susan Collins (R-ME) reintroduced the PREP Act on July 19, 2023. This legislation seeks to increase access to high-quality teacher and leader preparation programs that focus on developing a diverse workforce that is well-prepared to provide students with high-quality education. Specifically, the PREP Act would:
Revise the definition of "High Need Local Educational Agency (LEA)" to include LEAs that serve no fewer than 10,000 children from low-income families; have a high percentage of teachers who do not teach in their certified subject area; have a high teacher turnover rate or high percent of teachers with emergency, provisional, or temporary certificates; and have a high percentage of vacant positions in state-identified areas of teacher shortages
Require teacher and leader preparation programs to support the development of skills needed to create inclusive learning environments
Prioritize high-quality residency programs that research shows result in better prepared teachers who are more likely to stay in the profession and Grow Your Own Programs to address subject or geographic areas of teacher or leader shortages
Support partnerships between LEAs and institutions of higher education (IHEs) to ensure educator preparation programs are designed to meet the needs of K–12 schools
Increase support for teacher preparation programs at Minority Serving Institutions to support a diverse and well-prepared educator workforce
Require states to identify areas of teacher or leader shortages by area of certification or licensure, subject, and specialty in public schools across geographical regions and use that data to target their efforts
Retaining Educators Takes Added Investment Now (RETAIN) Act (S. 1567) (H.R. 3265)
The teacher retention issue is due in part to a lack of new educators entering the workforce, and partly due to current educators leaving the profession. Even with the efforts to bolster the teacher pipeline and provide increased pathways for entry into the educator workforce, the teacher retention issue will continue to be a prevalent issue unless a solution is found to lower the rate of attrition in active educators. The teacher shortage is an issue affecting a large swath of schools across the country but is particularly impactful in low-income communities and communities with a high Black, Indigenous, People of Color (BIPOC) population. Students from low-income families and students of color are often taught by educators who are less experienced and less representative of their classrooms than students from affluent areas.
Recognizing the need for federal intervention, U.S. Senators Dick Durbin (R-IL), Tammy Baldwin (D-WI), and Tina Smith (D-MN), along with Representative Cheri Bustos (D-IL-17), have introduced the RETAIN Act. The RETAIN Act seeks to address the teaching disparities found in low-income communities and communities of color. Taking a different route than previous legislation, the RETAIN Act would provide eligible educators with direct compensation, in the form of a yearly refundable tax credit that rewards retention based on the time spent serving high needs institutions (up to 20 years of service). Positions eligible for the refundable tax credit include early childhood educators, early childhood education program directors, early childhood education providers, teachers, paraprofessional, school-based mental health services providers, and school leaders.
Tax Credit Awarded (based on time spent in High Need Institutions)
| | |
| --- | --- |
| 1st year: $5,800 | 10th year: $11,600 |
| 2nd year: $5,800 | 11th – 15th year: $8,700 |
| 3rd – 4th year: $7,000 | 16th year- $7,000 |
| 5th – 9th year: $8,700 | 17th – 20th year: $5,800 |
Criteria for Eligibility
Educator must work at a "qualifying early childhood education program" or "qualifying school"

Qualifying Early Childhood Education Programs must:

Serve children who receive services for which financial assistance is provided in accordance with the Child Care and Development Block Grant Act of 1990, the Head Start Act, or the child and adult food care program
Participate in a state tiered and transparent system for measuring program quality

A qualifying elementary or secondary school:

Must be eligible for assistance under Title I of the Every Student Succeeds Act
Served or operated by an educational service agency that is eligible for Title I assistance
Sustainably Producing Renewable Often Underrepresented Teachers (SPROUT) Act (not yet introduced)
As previously mentioned, the teacher retention issue has had a drastic effect on the availability of educators, especially those from diverse backgrounds. This trend, in turn, affects students from diverse backgrounds, who are often taught by less-experienced teachers who are not representative of their classroom. Studies show that the benefits of a quality teacher are amplified when that teacher is representative of their students. Unfortunately, due to the lack of educators from diverse backgrounds, many students do not see that benefit.
Recognizing the need to recruit and retain for educators from diverse backgrounds, Senator Brian Schatz (D-HI) introduced the SPROUT Act. Similar to the RETAIN Act, the SPROUT Act seeks to support sustainable pathways for candidates from diverse backgrounds to enter the teaching profession. The SPROUT Act would provide grants to establish partnerships between high schools, districts, and teacher preparation programs to encourage and incentivize students, as early as middle school, to enter the teaching profession.
Specifically the bill would:
Establish the SPROUT Partnership Grant Program

Authorized at $50 million for fiscal years 2024–2031
Provides grants to

Encourage underrepresented students in high schools to participate in pre-college courses and early college courses related to teacher preparation;
Implement dual enrollment pre-college courses for high school students to have age-appropriate tutoring and clinical teaching experiences;
Provide students with academic and advising supports to encourage on-time college graduation;
Support students' credentialing and licensure requirements;
Administer residency and induction programs to help students transition into new teaching jobs;

Establish the SPROUT Student Grant Program

Provides $15,000 to support eligible students:

Who attend eligible teacher preparation programs in returning to their communities to become teachers
Transition into the beginning of their careers as teachers in their home communities by assisting with the cost of

Relocation
Transportation
Housing
School Supplies

Encourage eligible students to teach upon graduation in hard-to-staff schools in high-need teaching positions in their communities
If enacted, these bills have the potential to bolster the number of educators in the United States, while diversifying the profession, supporting our nation's most underserved students, and making the educator profession a more attractive option for candidates from diverse backgrounds. NAfME is proud to support the PREP, RETAIN, and SPROUT Acts. We look forward to working with members of Congress to pass these important pieces of legislation that seek to provide numerous avenues to address the teacher retention issue.
Published Date
July 26, 2023
Category
Federal Advocacy & Public Policy
Copyright
July 26, 2023. © National Association for Music Education (NAfME.org)