Have you ever wondered what can be done after hours of rehearsals, individual practice, and positive encouragement that yields only partial results? Csaba Jevtic-Somlai expounds on aspects of performance preparation and stress management that are easily available to all. This webinar's content will be mostly based on Dr. Don Greene's book: Performance Success – Performing Your Best Under Pressure and on personal experience.
You will learn about:
what stress is and what happens to our emotions, psychic, and body when we are under any level of stress.
the seven essential skills for optimal performance and how to take inventory of those skills. Taking inventory gives you a map of your skill levels at present and provides a starting point for starting the work.
centering – a technique that can be mastered in a few weeks and provides anchored focus during performance.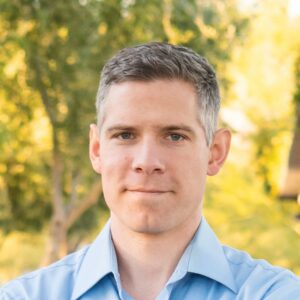 Csaba Jevtic-Somlai is native to Hungary and has lived in Austria, England, and the United States. He is a music educator, clarinetist, and composer residing in the greater Phoenix valley. Csaba completed his doctorate studies at Arizona State University and serves as the chair of the International Clarinet Association's Health and Wellness Committee, expanding its program worldwide and connecting experts from many disciplines. He has given several lectures, recitals, and masterclasses in the USA and performed in Europe, America and in Asia. His performances and compositions utilize extended techniques to create a more expressive voice and a peculiar experience.
NAfME presents this live virtual event at no charge to all as a service to the music education profession. To register, you must enter your NAfME member information or create a nonmember account. Members can also view archived NAfME webinars in the NAfME Academy. 
Start Date
November 14, 2023
End Date
November 14, 2023
Start and End Time
7:00 pm - 8:00 pm (ET)
Categories
Social Emotional Learning