Lifelong Learning for Music Educators
To be a successful music educator, you must continue to be a student by reading articles and books, attending workshops, and belonging to professional associations. Here are a few ideas from NAfME members.
Be a lifelong student.
Listening to clinicians, reading new music, and sharing ideas with colleagues is essential to growing and thriving as a music educator. McGill University student Rob Couture says, "Take courses or lessons on other instruments, watch a professional ensemble rehearsal, perform in weekend gigs, and get another degree. This can not only boost your salary, but it may also bolster community support for your program while stimulating your own musical ambitions. Woe to the music teacher who hides his instrument in the closet … when the students get in trouble for not practicing!"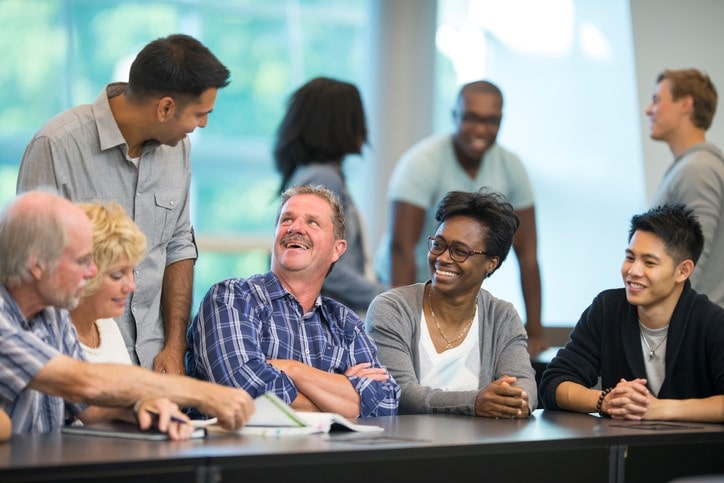 Stay up-to-date.
Keep up with the latest ideas and teaching practices, remembering different strategies work for different students. Be aware of current literature and instruments. Join a professional association and take advantage networking, discussion groups, Web resources, teaching tips, and journals. Future teacher Allison Scott says, "Being a member of NAfME puts you in connection with other future teachers as well as seasoned professionals. Having a network of experienced teachers you can call upon for references is an invaluable advantage!"
Staying connected with other teachers across the nation will contribute to your success.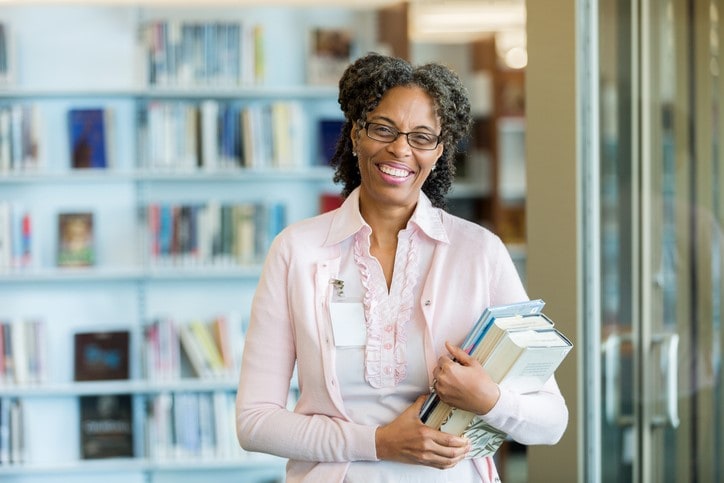 Read all about it!
Read books, magazines, periodicals, and journals to learn the latest techniques and technologies. Research music terminology, find lesson plans, and use the Web to learn the history of pieces. Scott says, "Get your hands on any and every bit of information you can! The field of music education is unlimited; there's no way your undergraduate classes can teach you everything. Go above and beyond to get your questions about teaching answered to ease your anxiety. Don't wait to learn the hard way in front of your students!" Couture adds:
"Don't, don't, don't fall into the trap of teaching pieces of music and nothing else. Challenge high order thinking skills by having students postulate why composers wrote the piece the way they did. If it leads into an interesting dialogue, assign the students to arrange the piece 'in their own words,' then perform it. Think of what the students will take away from your program in 20 years, and realize that playing Holst isn't as life-changing as exploring what it means to be artistic."
Reference
Teacher to Teacher, A Music Educator's Survival Guide (2001). Reston, VA: NAfME.
Related Articles:
6 Do's and Don'ts for New Music Teachers
Student Teaching … Just the Basics
Resumes: What to Include, What Not to Include, and How to Interview Well
NAfME Contributors
Rob Couture is in his fifth year of McGill University's concurrent Bachelor's in Music/Bachelor's in Education program in Montreal, Quebec, Canada.
Allison Scott is a sophomore majoring in music education and minoring in writing at Ithaca College, Ithaca, NY.
Did this blog spur new ideas for your music program? Share them on Amplify! Interested in reprinting this article? Please review the reprint guidelines.
The National Association for Music Education (NAfME) provides a number of forums for the sharing of information and opinion, including blogs and postings on our website, articles and columns in our magazines and journals, and postings to our Amplify member portal. Unless specifically noted, the views expressed in these media do not necessarily represent the policy or views of the Association, its officers, or its employees.
–Shauna Leavitt, March 12, 2009. © National Association for Music Education. 
-Updated by J.J. Norman, March 2016