Prince George County Public Schools
District Heights, Maryland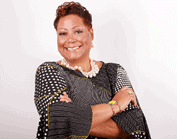 Ms. Judith A. Hawkins currently serves as the Vocal and General Music content supervisor for Prince George's County Public Schools in Maryland.  This is the second largest district in the state serving over 130,000 students in 200 schools.  She received her Bachelor of Music degree in Music Education from Westminster Choir College in Princeton, New Jersey, and her Masters of Education in Administration and Supervision from Bowie State University in Bowie, Maryland. Her thesis was A Study of Year-Round Schooling and the Impact on Student Achievement.
As a music teacher, Ms. Hawkins taught for 20 years at the elementary level.  She served as the Elementary Honor Chorus director for two seasons. Prior to that, she was the assistant director for two seasons.  Ms. Hawkins has also been part of the multicultural curriculum infusion team of writers and presented to district leaders on the value of a curriculum that is reflective of all cultures and genders with equal emphasis.   She has also served as a presenter for new teacher training for over 15 years.  Ms. Hawkins has based her sessions (local, state and national) on her book entitled Maestro of Games. Given all these opportunities, Ms. Hawkins' desire was to become the music supervisor.
To this end, the Vocal and General Music Department has been under Ms. Hawkins' leadership for 14 years. As a result, the department has implemented Choral Performance Assessments, where music literacy and performance are equal in importance.  The systemic Solo and Ensemble Festivals now include Voice, Piano, Guitar and Recorder adjudication.  She secured a textbook adoption of over $1 million for general music Pk-8.  The Vocal and General Music department was selected as the only fine art to pilot Student Learning Objectives (SLO) and was a consistent contributor for systemic initiative development.
Additionally, Ms. Hawkins has received numerous community and philanthropic honors for her service to Prince George's County Public Schools and the Arts.  In 2017 The Foundation for the Advancement of Music and Education (F.A.M.E.) honored her with several local politicians and on-air personalities.  In 2018, Ms. Hawkins was honored by the Coalition for African Americans in the Performing Arts (CAAPA), along with other county politicians and poets, and journalists.
Currently, Ms. Hawkins serves as the Eastern Division representative for the National Association for Music Education's (NAfME) Council of Music Program Leaders.  Most recently, she was a panelist for NAfME's webinar on Reimagining Music Education. Here supervisors from around the nation shared strategies for reimagining music instruction in a virtual setting.  At the state level, Ms. Hawkins has participated in the writing of documents that provide guidance on choral and general music instruction for the reopening of schools during the pandemic. She has been a panelist for two Maryland State Department of Education M:Brace webinars highlighting the importance of music education continuing regardless of the COVID-19 condition. Ms. Hawkins has served on the board of the Maryland Music Educators Association (MMEA) as a liaison to supervisors and on the Membership Development committee.  Prior to these leadership roles, Ms. Hawkins was the Assistant Principal at Valley View Elementary School in Oxon Hill, Maryland.  (2023)