She/her/hers
The Hartt School Music Education Adjunct Professor
Newington, Connecticut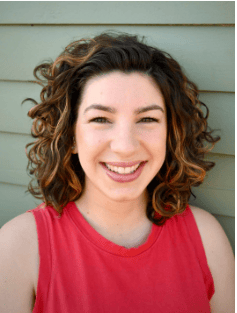 Lauren Torres Lambert is an early childhood music teacher at the CREC University of Hartford Magnet School in West Hartford, Connecticut.  She was also the director of The Youth Choir of Connecticut Children's Chorus for students in grades 1-5 for 8 years. Her musical training and teaching include general music, First Steps in Music, choral methods, ukulele, piano, voice, and musical theater.  Mrs. Lambert has written curriculum for her school district, spoken as a panelist at Eastern Region American Choral Directors Association (ACDA) conference, presented for both Connecticut Music Educators Association (CMEA) and Rhode Island ACDA conferences, and serves on the CTACDA Repertoire and Resources Committee as the Children Choir Chairperson.  In 2023 she conducted Connecticut's Western Regional Middle School Honors Choir and looks forward to conducting the Saratoga All County 5th and 6th Grade Chorus in October. Mrs Lambert is a former soprano and board member of The Hartford Chorale which is the primary symphonic chorus for the greater Hartford area and Harford Symphony Orchestra (HSO).  She has also been a featured soloist for The HSO's Discovery Concert Series.
Mrs. Lambert received her undergraduate and graduate degrees from The Hartt School where she still actively collaborates with the Music Education department as an adjunct professor.  Music Education majors participate in a semester-long partnership to observe her teaching methods and work with her students.  Mrs. Lambert also maintains a partnership with the UCONN Neag School of Education by again, working with college students to help them complete clinical observation hours and gain experience in the music classroom.
Mrs. Lambert's ultimate goal as a music educator is to help create musical people.  She hopes to instill a love and passion for music that is reflected in her student's performances and musical experiences.  Originally from New Jersey, she now lives in Newington, CT with her husband, Evan and daughter, April. (2023)