He/Him/His
 VanderCook College of Music
Chicago, Illinois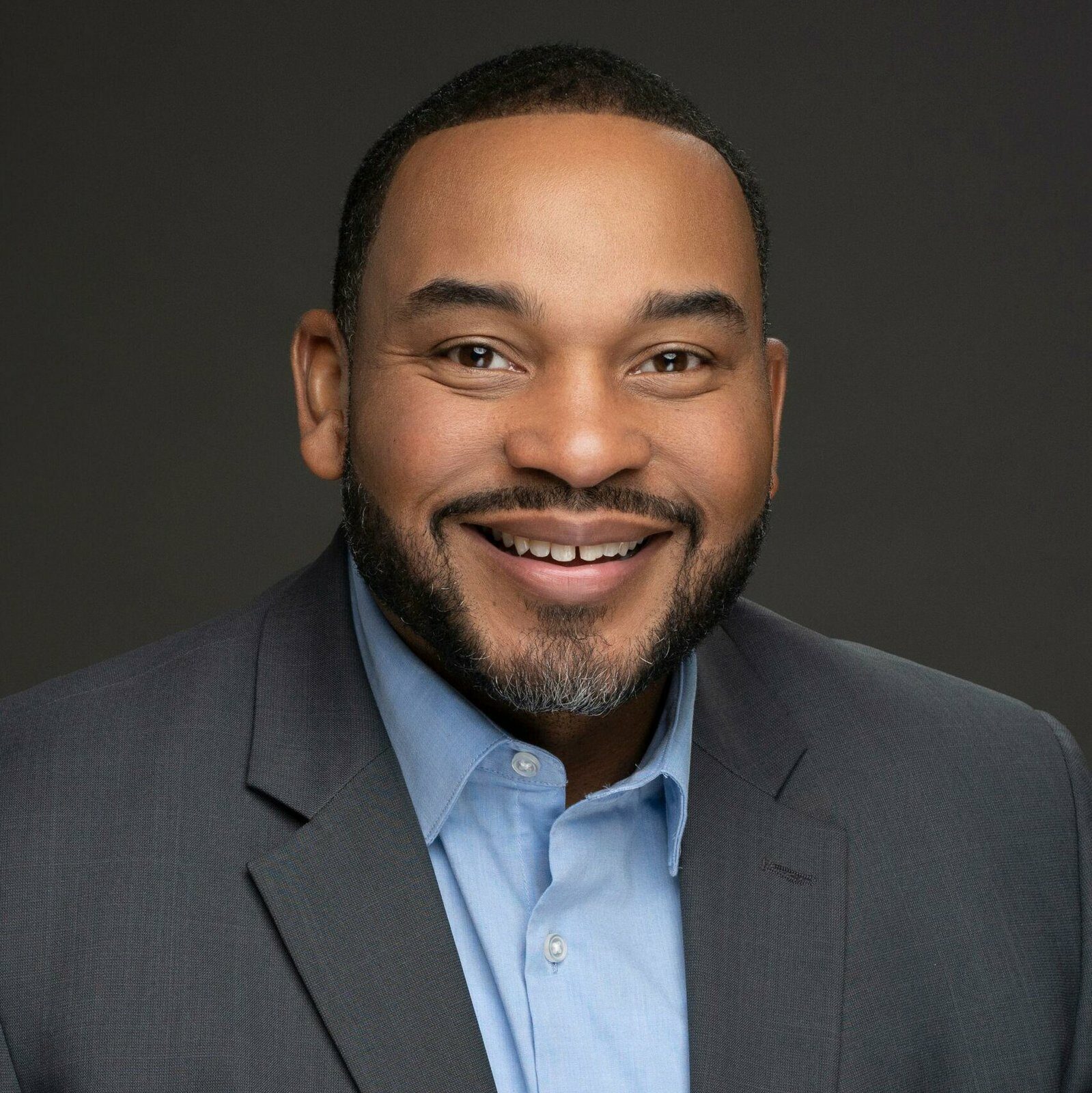 Dr. Roosevelt Griffin III is a highly esteemed scholar and practitioner in music education. He is deeply convinced that music education is not simply a career but a way of life. In his instructional methodology, Dr. Griffin emphasizes intentionality, care, and love, with a commitment to promoting musical excellence, unity, and diversity.
In 2017, Dr. Griffin founded the Griffin Institute of Performing Arts NFP. This institution harnesses the transformative power of the arts to elevate the lives of students and families across southern Cook County and beyond. He also occupies the Dyett Chair for Jazz Studies, Diversity, and Inclusion at VanderCook College of Music. In addition, he owns and operates GI Music LLC. and serves as the Jazz Academy Ensembles Director for the Chicago Jazz Philharmonic.
Dr. Griffin's student-centered approach to music education has been widely lauded and adopted by educators around the globe. He maintains that a harmonious and unified band room is just as essential to achieving musical excellence as technical proficiency, leading his bands to be showcased on stages nationwide. His exemplary contributions to the field have earned him numerous awards and recognitions, including the 2014 Golden Apple Award for Excellence in Teaching and a street in his hometown of Harvey, IL, renamed "Roosevelt Griffin III Ave" in his honor. Most recently, he received the "2022 John LaPorta Jazz Educator of the Year" from the Jazz Education Network and Berkley College of Music, the "2022 Think Big Educator Award" from the Chicago Jazz Philharmonic, and the 2022-2023 "Dr. William P. Foster Community Development Award" from the Music Education Alliance.
Dr. Griffin's innovative pedagogy has been documented in several prominent academic publications, including Teaching with Poverty in Mind, Teaching Music Magazine, Downbeat Magazine, JazzEd Magazine, and the co-authored books Teaching Music through Performance: Beginning Jazz Ensembles and Rehearsing the Jazz Band. In addition, he was featured in an article entitled "Finding Strength in Everybody" in the April-May 2023 edition of the Instrumentalist Magazine.
Dr. Griffin earned his Bachelor of Music in Music Performance and Illinois Teaching Certificate K-12 (Music) from Northern Illinois University, followed by a Master of Arts in School Leadership and Type 75 Certificate from Concordia-Chicago. He also holds an EdD in Organizational Leadership from Argosy University in Chicago and was awarded a sabbatical at Northwestern University in Evanston from the Golden Apple Foundation. Dr. Griffin's academic achievements and contributions to music education have established him as a leading authority in his area of expertise.
To learn more about Dr. Griffin, visit www.rooseveltgriffin.com
(2023)