National Headquarters Staff
Professional Learning and Publications Manager
Test Term
NAfME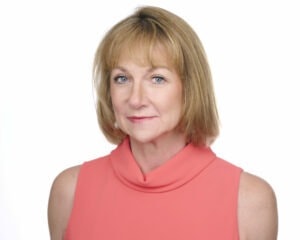 Laura Reed has enjoyed a varied career in both arts management and public-school music teaching. She joins the NAfME staff after 15+ years of teaching grades 5–12 public school orchestras in Gilbert and Queen Creek, Arizona, where she also served as a conductor for theEast Valley Youth Symphonies. Before coming to Arizona, Ms. Reed taught grades 3–8orchestra in Nashville and Franklin, Tennessee, and was conductor of the preparatory orchestra of the Murfreesboro Youth Symphony at Middle Tennessee State University.
Before becoming a teacher, she was an editor or communications manager for the St. Louis Symphony, Pittsburgh Symphony, and Music Teachers National Association. As editor of the American String Teachers Association journal from 1994-2005, she became inspired to return to school to earn her public school music teaching certification. While completing her Master of Music from West Virginia University, she created the North Central West Virginia Community Orchestra Association, a nonprofit organization in Marion County, funded by large grants from the West Virginia Commission on the Arts. The program, which offered after-school stringclasses and an intergenerational community orchestra, grew from six to 110 members in three years.
Ms. Reed served for five years as Central Region Governor for the Arizona Music Educators Association and worked on the Model Cornerstone Assessment project for the National Coalition for Core Arts Standards. Her Mesquite Student Mentoring Program (Gilbert schools)was named one of 13 "Promising Programs in Arts Education" by the Arizona Department of Education and was awarded a $25,000 grant. She has received two Citations for Exceptional Leadership and Merit from the American String Teachers Association and has contributed tobooks and articles published by GIA Publications, Mel Bay Publications,The Strad Magazine, and NAfME (then MENC).
Ms. Reed earned a bachelor's degree in music from the University of Cincinnati, where she also completed 20 credits toward a master's degree in arts administration. Recently she earned acertificate in Virtual Training and Facilitation from the Association for Talent Development. She has played viola professionally in the symphony orchestras of Youngstown, Warren, Middletown (Oh.), Westmoreland (Pa.), Jackson (Tenn.) and Paducah (Ky.), in addition to free lance and recording work. She continues to perform with community orchestras such asthe Chandler (Az.) Symphony and Women's Orchestra of Arizona.
She is a proponent of the philosophies of Shinichi Suzuki, who believed learning music is thepath to a beautiful heart and has the potential to save the world.
Job Position
Professional Learning and Publications Manager