Plenty of reporting has been done on the effect of the COVID-19 pandemic on state budgeting and revenue. NAfME itself has analyzed the effect of this pandemic on education budgets specifically. An updated projection by the Center for Budget and Policy Priorities estimates that the states are dealing with a combined $650 billion shortfall. The CARES Act appropriated money to the states to help them address the pandemic, but it does not appropriate funds to address this shortfall. Indeed, Democrats and Republicans in Congress have not yet begun negotiations on a new relief package, despite the House having recently passed the HEROES Act, which appropriates $1 trillion to the states to help address these shortfalls.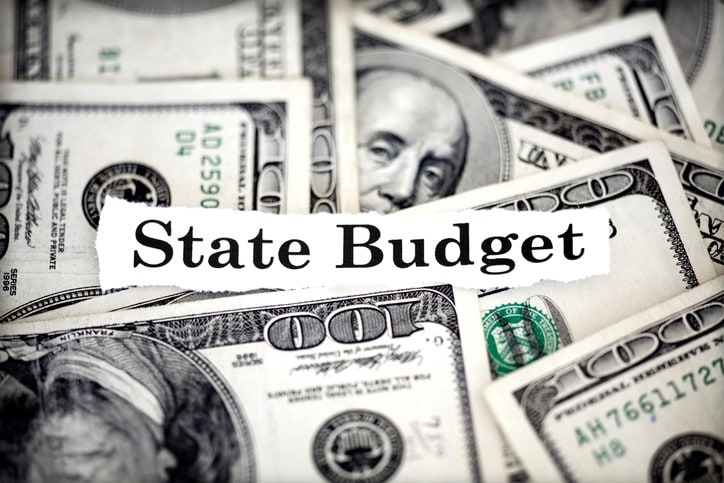 The effects of these shortfalls are already being felt in education in some states. Music education programs are in danger of elimination or have already been cut, in Massachusetts, Illinois, New York, South Dakota, and California. Whether by the virtue of financial constraint, or the perceived difficulty of administering music education in a virtual environment, some local education agencies are making these pre-emptive decisions to restrict students' access to a well-rounded education as the pandemic rages on in the United States.
The news is not all bad. Some states are addressing revenue woes while holding education harmless in their adjusted budgets. Pennsylvania Governor Tom Wolf recently signed a state budget that will provide 12 months of sustained public education funding at 2019–20 levels. The Arizona legislature passed a "skinny" budget that reflects last year's funding levels, but also included teacher pay raises as promised by Governor Doug Ducey and new funding for schools. The Tennessee General Assembly passed a second, revised budget weeks ago that fully funded the Basic Education Program, which represents around 90% of the budget for the state Department of Education. Indiana Governor Eric Holcomb claimed that Indiana's K–12 public school budgets have been "spared the knife" in discussing the nearly $7.5 billion spending plan for the 2020–21 school year, even as the state looks to cut spending in nearly every other area to manage a multibillion-dollar revenue shortfall.
Advocacy has been invaluable in helping policymakers in these states do right by their students. Take Utah, for example. The Utah Music Educators Association, working with NAfME and as a part of the arts education coalition in the state, coordinated a grassroots campaign to urge legislators convening a special session not to cut the education budget. The campaign resulted in more than 2,000 messages to state lawmakers in the weeks leading up to the special session to address the budget. The Utah legislature ended up passing a budget that cut less than 2% across state government agencies while increasing spending for education and social services.
The events in Utah demonstrate the impact music educators can make by getting involved in advocacy. For while it seems likely that state support for education will be bleak, it is possible for that bleak outlook to be turned into positive outcomes. The NAfME public policy team has compiled resources to help states and members achieve those outcomes. See the Fall 2020 Resource Kit. This toolkit can help ensure that students have access to the well-rounded education they need to help them cope with remote learning and social distancing. Together, we will get through this, and ensure that music education helps our students thrive during an uncertain time.
Matt Barusch, State Advocacy Engagement Manager, July 13, 2020. © National Association for Music Education (NAfME.org)