The Impact of the COVID-19 Pandemic
on State Education Budgets
The COVID-19 coronavirus outbreak in the United States has all but shuttered normal life and the economy as we know it. Schools and stores are closed, and governors in most states have issued stay-at-home orders, all of which have taken a massive toll on the economy. Although Congress passed the CARES Act to help address the crisis, states will now be dealing with budgetary shortfalls as a result of massively decreased tax revenue from all funding streams, including sales tax, amusement taxes, hotel occupancy taxes, income tax, and dim forecasts for real estate that will affect property taxes. These shortfalls, compounded by increased spending on public health in order to combat COVID-19, will undoubtedly affect education budgets going forward. The question that remains is: How much?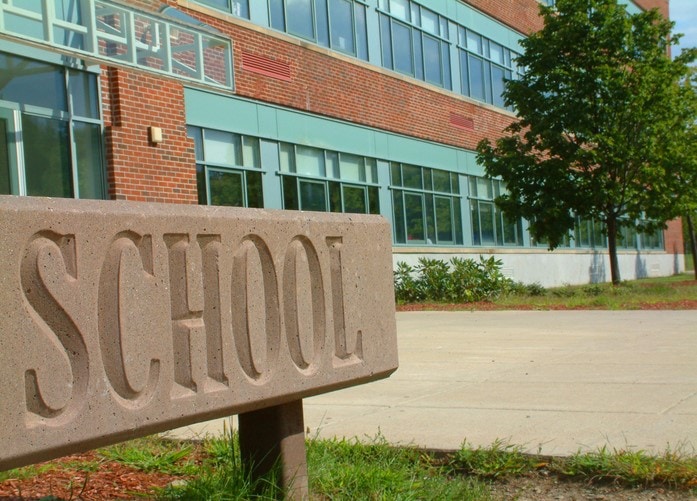 The pandemic has upended politics at the state and federal level and sidelined nearly all policy proposals in favor of crisis response legislation. At least 22 states were forced to close or postpone their legislative sessions, just as most were in the middle of budget season trying to make fiscal plans for the coming financial year in an uncertain environment. Since the beginning of the outbreak, at least 15 state legislatures have extended their postponement. Any legislative proposal with a price tag now appears to be at risk, and most states are now reconsidering revenue forecasts and tapping into reserve funding. States including Washington, Georgia, and Maryland have already drawn from their surplus funds to fight the virus. According to the Tax Foundation, Colorado has already begun cutting spending for the current fiscal year, New Mexico and South Dakota are already reconsidering passed budgets, and many states are looking at new revenue projections to decide how to proceed.
Virtually all states are going to have to address revenue shortfalls. According to the Center on Budget and Policy Priorities, collectively the states have incurred a $500 billion shortfall. Even with stimulus funding from the federal government, states will be approximately $360 billion in the hole. Illinois Gov. J.B. Pritzker announced that the state faces a $10 billion deficit—$2.7 billion this year and $7 billion next year—because of the coronavirus crisis. Kansas projected an 8.1% budget shortfall in the state's two-year budget, with expected tax collections over the next 15 months falling nearly $1.37 billion. In Oklahoma, the shortfall for the upcoming budget year ballooned Monday to nearly $1.4 billion. The list goes on and extends to the local level as well. The National Association of Counties released a report this month projecting that county budgets could take a collective $144 billion hit through fiscal 2021. This page by the Tax Foundation can help you keep track of what actions your state is taking to address the pandemic.
Lawmakers are increasingly saying that there is little money to address anything but the current crisis, and the annual budget-writing process, which depends on projected tax collections, is now in disarray. In Missouri, legislators put off voting on a new budget for the fiscal year that starts this summer until they have more information about drops in revenue. Oregon Governor Kate Brown has discussed calling a special session to deal with the budget and the proposals laid out by the legislature, but the timing of when that will happen is unclear. Some states, such as Arizona and Tennessee, are already looking at and passing "skinny" budgets in anticipation of revenue shortfalls. Nevada Governor Steve Sisolak has told state agencies to prepare for across the board cuts for both this fiscal year and the next. Utah Governor Gary Herbert called a special session to appropriate federal relief dollars and address other pandemic related issues, including an education bill that is designed to more easily allow students to graduate in this uncertain environment. All of this continues as we march towards June, the end of the fiscal year in most states, forty of which operate under statutory or constitutional mandates to balance the budget.
The CARES Act does provide some financial relief to the states for this crisis. In addition to direct payments to citizens and expanded unemployment benefits, the new law appropriates $150 billion to the states for expenditures incurred by the pandemic. Dealing specifically with education, the law includes education relief in the form of a $30 billion Education Stabilization Fund that covers K–12 funding, higher education, pre-K, adult education, and career technical education. From this Fund, $13.5B in formula funding is for K–12 education, $14.5 billion is for higher education institutions, and the final $2 billion is flexible for any education needs. According to the President's tweets, the next legislative response package will include more aid to state and local governments. The National Governors Association has requested $500 billion from the federal government to backfill state budget losses, and NAfME is working with members of the Committee for Education Funding to advocate for funding specifically designated for education.
This issue is a top priority for the NAfME public policy team, which is working diligently from home to advocate for increased federal relief for state education budgets, as well as resources that state MEAs and advocates can use to counter proposed cuts to their own education budgets. We delved further into this topic in the monthly Virtual ALF Call held on April 27th, and the Quarterly Advocacy Webinar on "Music Ed Policy during a Global Pandemic" to be held on April 28th. We recognize that most states have other concerns now. We all need to take care of ourselves and our families through what is an unprecedented and unfamiliar situation. We hope that you will join us for these meetings to take in this valuable information, and make use of the Civic Action Field Guide and the Local Advocacy Action Plan as we at NAfME act to protect music education. It is important to remember that despite the hardships that we all now face, we will get through this together.
Matt Barusch, State Advocacy Engagement Manager, April 28, 2020. © National Association for Music Education (NAfME.org)