A Place for Difficult Conversations
The Foundations of Music Education Classroom
By Drew X Coles
This blog is sponsored by NAfME Corporate member Teachers College, Columbia University Master of Arts in Music and Music Education
Heading into each semester that I teach Foundations of Music Education at Teachers College (TC), I pause to take stock of where music education is now, from whence we've come from as a field, and the origins and guiding principles of our institution. It's my belief that Foundations of Music Education (FME) classes can provide a safe and inclusive space for students to explore difficult discussions about a range of topics, including but not limited to: race, school and community politics, and culturally responsive teaching. At the end of the day, I want TC graduates to create safe and supportive teaching and learning environments of their own that encourage critical thinking and dialogue and promote cultural understanding and awareness.
Firstly, FME classes should create a safe and supportive learning environment where students can feel comfortable expressing their opinions and sharing their experiences. The FME classroom can be a place where all voices are heard, and diversity is celebrated. This environment is created through various methods, including setting class norms and expectations, establishing clear guidelines for respectful communication, and creating a culture of mutual respect and trust.
The FME curriculum should encourage students to critically analyze music education practices and their relationship to broader societal issues. For example, discussions about the historical context of music education in the United States, including the role of race and ethnicity in shaping music curricula, provide students with an understanding of the complex dynamics that impact music education today. These discussions also encourage students to consider how these dynamics play out in their own classrooms and to reflect on their own teaching practices.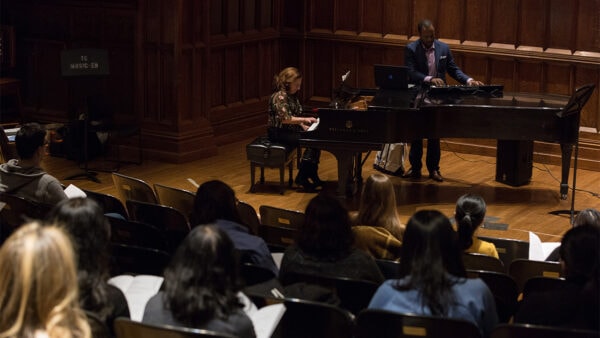 Secondly, FME classes should promote critical thinking and dialogue by challenging students to examine their beliefs and assumptions about music education. Optimally the curriculum encourages students to engage with different perspectives, including those that may challenge their own beliefs. By exploring diverse perspectives, students learn to think critically and gain a deeper understanding of the complexities of music education.
Discussions about race, for example, provide an opportunity for students to critically examine the ways in which race intersects with music education. This may include discussions about how race influences students' experiences in music classes, the representation of diverse cultures in music curricula, and the role of music education in promoting cultural understanding and awareness. The curriculum should emphasize the importance of culturally responsive teaching, which recognizes the unique cultural backgrounds of students and seeks to incorporate these backgrounds into music instruction.
Additionally, FME classes can provide opportunities for students to engage in culturally responsive teaching practices. For example, students may learn how to incorporate culturally relevant music into their lessons, or how to create a classroom environment that is inclusive and welcoming to students from diverse backgrounds.
With every new semester, I'm working to dig deeper into what an FME class can be—for our students, for their students, for our field, and for our world. By engaging in these discussions and practices, we've found that our students develop a deeper understanding of music education and its role in promoting social justice, cultural awareness, and equity for all.
About the author: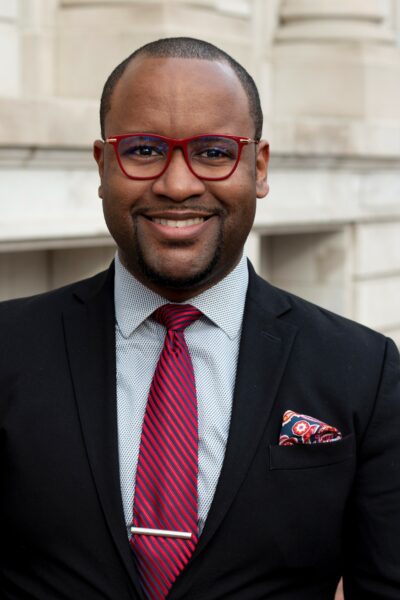 Drew X Coles is a producer, serial entrepreneur, educator, and scholar. Drew serves as a member of the faculty at Teachers College, Columbia University where he directs a hybrid graduate degree program in Music and Music Education and teaches courses in pedagogy, entrepreneurship, and production.
His scholarly interests include: the construct of success as it applies to post-secondary students, culturally responsive pedagogy in the music classroom, the use of technology in the applied studio, mentorship in music higher education, Jazz pedagogy, improvisation pedagogy, comprehensive musicianship coursework and curricula, artistic entrepreneurship, and quantitative research methods in music education.
Drew holds a Bachelor of Music degree from the Crane School of Music at the State University of New York at Potsdam, a Masters degree in Jazz Performance from Queens College of the City University of New York, and an M.B.A. from the Metropolitan College of New York. Drew earned his Doctorate in Music Education at Teachers College, Columbia University after defending his dissertation on the perceptions among musicians on the construct of career success. Additionally, Drew holds certificates in Strategic Management from the International Business Management Institute, Financial Markets from Yale University, Leading for equity, diversity, and inclusion in higher education from the University of Michigan, and Disruptive Innovation from Harvard Business School.
Did this blog spur new ideas for your music program? Share them on Amplify! Interested in reprinting this article? Please review the reprint guidelines.
The National Association for Music Education (NAfME) provides a number of forums for the sharing of information and opinion, including blogs and postings on our website, articles and columns in our magazines and journals, and postings to our Amplify member portal. Unless specifically noted, the views expressed in these media do not necessarily represent the policy or views of the Association, its officers, or its employees.
Published Date
September 13, 2023
Category
Class

Culturally Relevant Teaching

Culture

Diversity, Equity, Inclusion, and Access (DEIA)

Gender

Race

Social Emotional Learning
Copyright
September 13, 2023. © National Association for Music Education (NAfME.org)