An Approach to Start Building Support
for Your Musical Initiative
By Harish Nayak, sponsored by Eastman School of Music
As educators, we might come upon opportunities to expand on or initiate ideas or initiatives to achieve our instructional goals. Whether through the auspices of a school district or similar community-based support, gaining support for your idea or initiatives will require some thought about the setting or circumstances surrounding your idea.
While most graduate music degree programs focus on educating others or performance alone, programs such as Eastman's Online Master of Arts in Music Leadership enable you to generate, refine, focus, and finance your ideas with the same creativity you bring to your playing. As Eastman celebrates the 25th year of its distinctive Arts Leadership Program this fall, one approach is offered to get going in the early steps of leading your musical initiative to fruition, be it educational or performance based.
A Problem Well Stated
If you are stuck with where to begin in making your idea a reality, it helps to frame your idea as a solution to a problem you see out there. If you brainstorm and see a myriad of applications for your idea, resist the temptation early on to turn things upside down and ideate on how many problems could be addressed with your idea and just focus on one and get specific. Ask yourself, in the context of generating or screening an idea, "What problem are you trying to solve?"
Peel That Onion
Sometimes it can help to visualize all that contributes to a setting/situation that you are trying to affect. Ishikawa or Fishbone diagrams can be a helpful framework in which you visually organize your understanding of the setting/situation or problem—particularly the causes and effects you're able to recognize. If you are looking to establish further playing opportunities for students in your school system or the surrounding community, for example, you might start by imagining the groups of individuals affected and talking to them. Figure 1 illustrates a Fishbone diagram to evaluate your idea through affected parties' eyes. What you uncover might not be encouraging or supportive of your idea at first, but it's important to "peel that onion," as what you learn might influence this or your next idea.  
Go 5-WHYs Deep
As you speak to individuals and gather your data about perspectives of those affected with respect to your idea, become merciless with yourself with the regard to your knowledge of the problem itself and explore the path to its root causes.
To explore this "path of causes," you begin to fill in your diagram with influences and considerations that might lead those with vested interests to support or deter the success of your idea. You might begin by restating your problem statement. Then ask why that problem is or persists, with a particular affected party in mind. Then continue to ask why about your answer recursively for four more iterations. Then, move on to another affected party and repeat this exercise. Each 5-WHY exercise might elicit more factors or causes than you were expecting, once you're able to focus on just that affected party, so be sure to capture it all.
With a full Fishbone diagram illustrating your affected parties with influences on their support of your idea, you can begin the subsequent steps of screening your idea versus factors such importance, available time, your sphere of influence, and your level of control in being successful.
About Eastman's Online Master of Arts in Music Leadership
The Online Master of Arts in Music Leadership at the Eastman School of Music provides the curriculum, guidance, and mentorship to expand your skillset in ways that will serve you throughout your career. The Music Leadership curriculum focuses on the hard and soft skills development in administration, leadership, and musicianship. The required courses are interwoven with topics that are central to leadership, including conflict negotiation skills, ethics and accountability, and diversity, equity, and inclusion.
With Eastman's Master of Arts in Music Leadership degree, you can:
Continue your creative musical growth while studying administration, governance, finance, law, fundraising, marketing, and leadership.
Participate in an individually designed capstone project under the guidance of esteemed mentors.
Complete your degree in as little as 14 months
This degree fulfills the NYSED requirement for K–12 Music Teachers to advance to Professional Certification.
Notes
Desai, M. S., & Johnson, R. A. (2013). Using a fishbone diagram to develop change management strategies to achieve first-year student persistence. S.A.M. Advanced Management Journal, 78(2), 51-63.
Cause and Effect Analysis: Using Fishbone Diagram and 5 Whys. (n.d.). Retrieved September 7, 2022.
Further Suggested Reading
Jones, M. D. (1998). The Thinker's Toolkit: Fourteen Powerful Techniques for Problem Solving. Times Business.
Forman, E., & Selly, M. A. (2000). Decision by Objectives: How to Convince Others That You Are Right. World Scientific Publishing Company.
Munter, M. & Russell, L. (2002). Analyzing Your Audience. In Guide to Presentations (pp. 5-12). Englewood Cliffs, NJ: Prentice Hall.
About the author: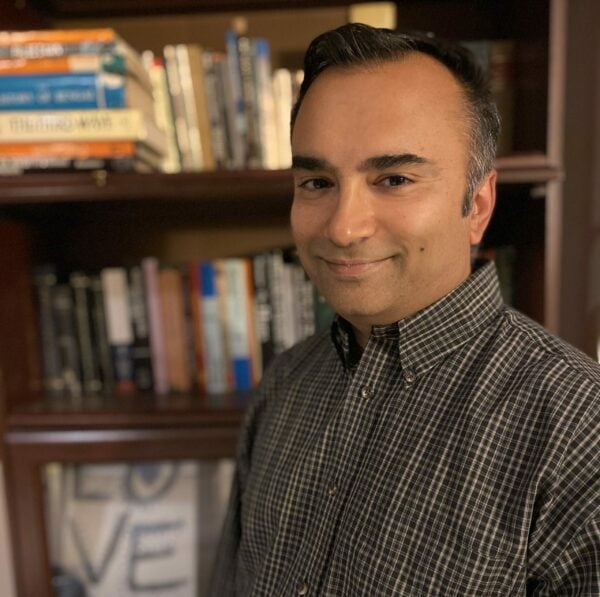 Harish Nayak, Ed.D is the project manager for the Institute for Music Leadership at the Eastman School of Music in Rochester, New York. At the Institute for Music Leadership, Harish manages technology & engagement in all projects, including Eastman's Online Master of Arts in Music Leadership and The Eastman Case Studies. Dr. Nayak has been awarded grants in applying technology to improve educational experiences at the collegiate and K–12 level, including a collaboration with Eastman's Community Music School to launch an online AP Music Theory course in Fall 2020. He received his Ed.D from University of Rochester and his MBA from the State University of New York at Buffalo.
Did this blog spur new ideas for your music program? Share them on Amplify! Interested in reprinting this article? Please review the reprint guidelines.
The National Association for Music Education (NAfME) provides a number of forums for the sharing of information and opinion, including blogs and postings on our website, articles and columns in our magazines and journals, and postings to our Amplify member portal. Unless specifically noted, the views expressed in these media do not necessarily represent the policy or views of the Association, its officers, or its employees.
September 13, 2022. © National Association for Music Education (NAfME.org)
Published Date
September 13, 2022
Category
Preparation

Professional development
Copyright
September 13, 2022. © National Association for Music Education (NAfME.org)