Building a Path: Music Entrepreneurs and Advertisement Opportunities
By NAfME Members Derris Lee and José Valentino Ruiz, Ph.D.
Abstract:
This article explores the opportunities for graduate-level music majors to venture into music entrepreneurship in the advertisement markets. By leveraging their skills and creativity, these students can collaborate with advertising agencies, brands, and production companies to create custom music compositions that enhance storytelling and forge connections with audiences. Additionally, licensing existing music offers a cost-effective way to incorporate music into campaigns. The rise of online platforms, streaming services, and social media has democratized music distribution, enabling music entrepreneurs to compete alongside established players. Advancements in technology, such as immersive audio experiences and interactive advertisements, further expand creative possibilities. Building strong portfolios, networking with industry professionals, and diversifying income streams are crucial for success in this dynamic industry. Hopefully, graduate music students can forge fulfilling and rewarding careers beyond academia through embracing these opportunities.
Broadening Horizons: Music Entrepreneurship for Graduate Students
As university-level music majors pursuing master's or doctoral degrees, it's crucial for graduate students to explore alternative career paths beyond the traditional realm of academia. The advertisement markets present exciting opportunities for music entrepreneurs to make their mark and thrive in their entrepreneurial pursuits. Through leveraging their skills and creativity, graduate students can carve out fulfilling careers in collaboration with advertising agencies, brands, and production companies.
One avenue that holds immense promise is creating custom music compositions tailored to specific campaign needs. Fostering a close collaboration with advertisers, graduate students can craft original compositions that evoke emotions, enhance storytelling, and forge strong connections with audiences. This powerful combination of music and advertising enables them to play a vital role in conveying brand messages and creating impactful advertisement experiences.
Another thrilling opportunity for music entrepreneurs lies in licensing existing music for non-arts marketing and promotion initiatives. With a vast array of music available, ranging from popular hits to independent tracks, licensing offers a cost-effective and efficient way for advertisers to incorporate music into their campaigns. As music entrepreneurs, graduate students can curate and license music that aligns with the brand's image and target audience, bridging the gap between artists and advertisers and fostering mutually beneficial collaborations.
The advertising industry has undergone a transformation with the rise of new platforms and technologies. Online platforms, streaming services, and social media have democratized music distribution, empowering independent artists and music entrepreneurs, including graduate students, to gain visibility and connect with potential clients worldwide. This increased accessibility has leveled the playing field, allowing them to compete alongside established industry players in the advertising markets.
Moreover, advancements in technology have expanded the creative possibilities for music entrepreneurs in the advertising industry. Immersive audio experiences and interactive advertisements offer innovative ways to integrate music and captivate audiences. Graduate students as music entrepreneurs are at the forefront of utilizing these technologies to create engaging campaigns that leave a lasting impact on viewers.
To position themselves for success in the advertising industry, graduate students must focus on building strong portfolios that showcase their skills and experience relevant to the industry. For instance, a master's student in music production can highlight their expertise as a recording engineer, showcasing their ability to capture high-quality sound and produce polished audio tracks. They can also showcase their compositions used in student projects or independent ventures, demonstrating their talent for creating music that aligns with the emotional and narrative objectives of advertisements. Adding sound design projects and collaborations that showcase marketing knowledge further enhances their portfolio's breadth and attractiveness to advertising agencies or brands.
Networking plays a crucial role in the journey of graduate students as music entrepreneurs in the advertising industry. Attending industry events, joining professional organizations, and leveraging online platforms can help them connect with advertising professionals, producers, and other key stakeholders. Building relationships with individuals in the advertising industry can lead to potential job opportunities, collaborations, or referrals. It's important for graduate students to approach networking with genuine interest and a willingness to contribute to the industry.
Hence, embracing the evolving landscape of music entrepreneurship in advertisement markets can help graduate students thrive in their careers beyond the confines of higher education. Diversifying income streams, honing marketable skills, and staying proactive in seeking partnerships and collaborations are the keys to success. With determination and strategic planning, graduate students can forge their paths as music entrepreneurs, contribute to the creation of compelling advertisements, and create fulfilling and rewarding careers in this dynamic industry.
Unlocking Success: A Step-by-Step Plan for Music Entrepreneurship in the Advertising Industry
Developed by the authors and refined through the successful experiences of multiple students, this practical step-by-step plan is designed to assist graduate students pursuing music entrepreneurship in the advertising industry. These tasks can guide you in building a strong portfolio and effectively connecting with advertising agencies. This plan has proven to be a promising start for students, offering actionable steps toward a successful career as a music entrepreneur in the dynamic advertisement markets.
Task 1: Define Your Unique Value Proposition
Start by identifying your unique skills, strengths, and areas of expertise. Determine how you can leverage these qualities to stand out in the advertising industry. Reflect on your musical talents, technical proficiency, and creative vision to craft a compelling value proposition that sets you apart from the competition.
Task 2: Curate an Impressive Portfolio
Refine your portfolio to showcase your best work, ensuring that it has been curated by trusted experts in the industry who are already successful in the field you aspire to enter. Include a diverse range of examples, including original compositions, collaborations, and projects undertaken during your academic journey. Emphasize how your music enhances storytelling, evokes emotions, and has made a lasting impression on audiences in the realm of advertisements. Continuously refine your portfolio until there is a general consensus among these experts that it is ready for inquiries and joint ventures with advertising agencies.
Task 3: Tailor Your Portfolio to the Advertising Industry
Ensure that your portfolio is tailored specifically for the advertising industry. Select compositions that align with different advertising genres, target audiences, and campaign objectives. This demonstrates your versatility and adaptability as a music entrepreneur, capable of creating music that aligns with diverse brand messages.
Task 4: Network Strategically
Engage in strategic networking to connect with professionals in the advertising industry. Attend industry events, join relevant organizations, and leverage online platforms to expand your network. Pursue dialogue with company representatives to understand their values and ensure alignment with your own. Seek opportunities to collaborate with advertising professionals, producers, and other key stakeholders, establishing meaningful relationships that may lead to future opportunities.
Task 5: Demonstrate your Talents and Loyalty through Pro Bono Services
Offer a defined number of services pro bono to selected advertising agencies as a way to showcase your talents, workflow, collegiality, and loyalty. Offering your expertise without charge not only creates an opportunity to showcase your skills and capabilities but also helps in building a rapport with the agency. This act of generosity and commitment can leave a lasting impression and potentially lead to future collaborations or paid opportunities. Approach the agency with a proposal outlining the specific services you are willing to offer and how it can benefit their projects or campaigns. This "trial" period allows you to showcase your value while building trust and establishing yourself as a reliable and dedicated music entrepreneur in the advertising industry.
Task 6: Develop Tiered Compensation Packages
Create tiered compensation packages offering services, such as custom music compositions, sound design, licensing assistance, and creative consulting, to enhance advertisement products for companies. Consult with experienced professionals in the advertising industry to accurately price these packages based on your experience, portfolio, specific medium, song length, and potential return on investment (ROI) for the advertisement. Emphasize the value and benefits of the packages to advertising agencies, positioning yourself as a professional who understands their needs and fostering long-term partnerships in the industry.
Task 7: Stay Updated on Industry Trends and Technologies
Keep a pulse on the latest trends and technologies shaping the advertising industry. Familiarize yourself with advancements in music production, immersive audio experiences, and interactive advertisements. Embrace these innovations to stay ahead of the curve and position yourself as a music entrepreneur who can deliver cutting-edge and captivating campaigns.
In following this step-by-step plan, which has been successfully implemented by multiple students in landing promising opportunities, you can showcase your skills, demonstrate your value, and increase your chances of securing a rewarding career as a music entrepreneur in the advertising industry. Take action, embrace the journey, and pave your way to success in this dynamic field.
Conclusion
In conclusion, graduate students pursuing music entrepreneurship in the advertisement markets have the opportunity to explore alternative career paths beyond academia. The utilization of their skills and creativity can lead to significant impacts through collaboration with advertising agencies, brands, and production companies. The creation of custom music compositions and licensing of existing music are avenues through which they can create powerful and emotionally resonant advertisements that connect with audiences. Embracing new platforms and technologies, building strong portfolios, and networking with industry professionals are essential steps for their success. Let's remain optimistic and embrace the possibilities that lie ahead as they carve out their paths in the ever-evolving advertising industry.
See also:
About the authors: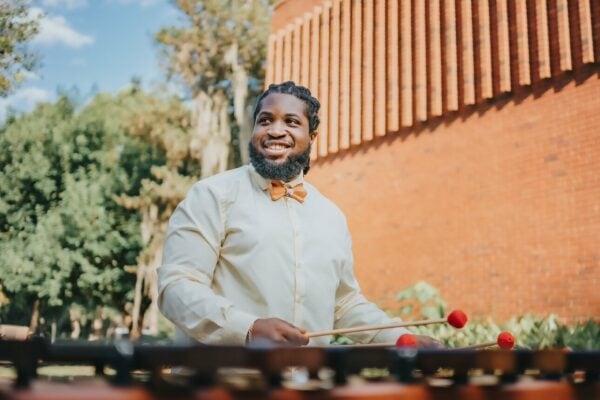 Derris Lee, a Master of Music in Percussion Performance student and Graduate Assistant of Music Business & Entrepreneurship at the University of Florida, is a highly skilled producer, drummer, and composer. As Founder of Derris Lee Music LLC, Lee has an impressive track record, including being recognized with a Latin GRAMMY® Award Winner's Certificate for Best Latin Children's Album and receiving five Global Genius® Awards. His exceptional talent as a drummer, keyboardist, and composer has earned him the prestigious Communicator® Award for Best Use of Music in Film & Video from the Academy of Interactive and Visual Arts. For more information, visit www.derrislee.com.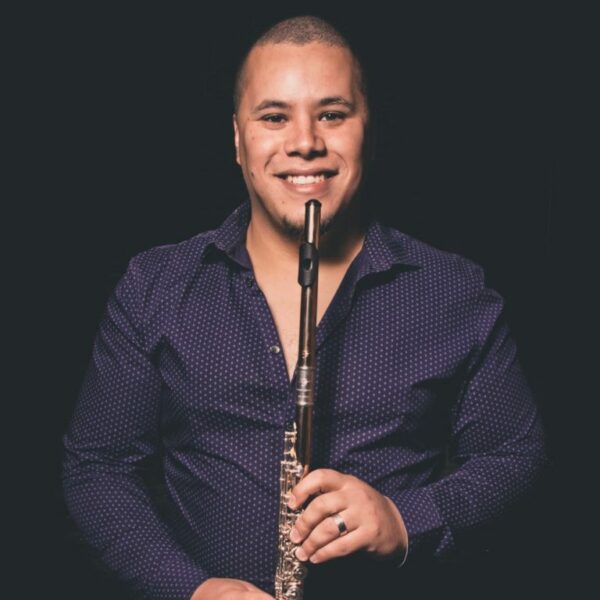 José Valentino Ruiz, Ph.D., D.Min., is a passionate contributor to the field of music production for commercial media and serves as the Resident Media Composer at Hayden5, an innovative company recognized by Fast Company as one of the Top 10 Most Innovative Companies in the World in the video category for 2022. In addition to his work at Hayden5 and at the Global Music Institute for Music Research as Director of the Commission for Entrepreneurship & Leadership, Ruiz is also a dedicated educator, teaching undergraduate and graduate students in music production for commercial media. As the founding Program Coordinator of Music Business & Entrepreneurship at the University of Florida, he is committed to providing aspiring music entrepreneurs with experiential learning opportunities in the realm of music production for advertising agencies. Ruiz has won multiple GRAMMY® Awards, an EMMY® Award, and a 2023 Anthem® Award for Education, Art, & Culture from the International Academy® of Digital Arts and Sciences. Moreover, Ruiz is Co-Editor at Artivate: A Journal of Entrepreneurship in the Arts. For more information, visit www.josevalentino.com.
Did this blog spur new ideas for your music program? Share them on Amplify! Interested in reprinting this article? Please review the reprint guidelines.
The National Association for Music Education (NAfME) provides a number of forums for the sharing of information and opinion, including blogs and postings on our website, articles and columns in our magazines and journals, and postings to our Amplify member portal. Unless specifically noted, the views expressed in these media do not necessarily represent the policy or views of the Association, its officers, or its employees.
Published Date
August 10, 2023
Category
Careers

Innovation

Music Education Profession
Copyright
August 10, 2023. © National Association for Music Education (NAfME.org)