Establish Empathy in the Ensemble
Conducting Musicians Before the Music 
By NAfME Members Dr. Lauren Reynolds and Dr. Lori Schwartz Reichl
"Teaching kids to count is fine, but teaching them what counts is best." — Bob Talbert
At the collegiate level, it is common for music professors to hear aspiring educators and preservice teachers make comments such as, "I want to teach high school because I want to conduct more difficult music." These music education students who hope to teach at a more developed level are often captivated by the allure of advanced literature. This challenge often motivates them in their studies and excites them to proceed to the profession. They may envision themselves on the podium at future performances or their county/district/state large ensemble assessments showing off just how tricky the music is that they have prepared with their ensembles. While this feeling is a very real part of what can keep conductors at any stage of their career challenged and stimulated, it also brings us close to a very fine line of disconnection. It can inadvertently create a disconnect between the conductor and the ensemble member by prioritizing the WHAT over the WHO in our ensembles. This disconnect can potentially be seen, heard, and felt by the audience, too. Human disconnections such as these can extend far beyond the rehearsal hall and performance venue resulting in possible recruitment and retention deficits. As conductors, consideration for human connection should be evident, enjoyed, and maintained throughout every ensemble's existence.
There is no doubt that literature selection is at the core of the large ensemble experience. The selection of educational, culturally responsive, and meaningful literature should be a major focus for every conductor. However, the quest for high achievement of outstanding literature should never result in a sacrifice of deep interpersonal relationships. Regardless of the age, ability, or level of the musicians, relationships should emerge between members of the ensemble and especially between conductor and performers. At the end of the day, the page makes no sound. It is the people who produce the music.
Consider how you, as the conductor, foster connections with students, encourage peer connection, and model this behavior for your ensemble members. Allow the following suggestions to guide your ensemble's planning, preparation, and pride this academic year.
Composing Connections
While it may seem trite, the first step to establishing empathy and generating meaningful interpersonal connection in the large ensemble is to simply create opportunities for person-to-person connection. For meaningful musical interactions to take place organically, ensemble members should become acquainted with the people who are making music. This begins with conductor-performer relationships. Each time a new ensemble is formed (at the beginning of an academic year, semester, or season), it is the responsibility of the conductor to take the initiative to uniquely connect with each individual ensemble member. At the very least, the conductor ought to know each performer's name, proper pronunciation, and pronouns. Beyond this, however, the conductor should find additional opportunities to connect with musicians face-to-face. Asking musicians what their interests, passions, and goals are beyond music can establish connection, care, and trust.
From Prelude to Processional
Just like we encourage classroom teachers to greet students at the door, this routine should also be adhered to in the music hall. This can be a great opportunity for conductors to gauge the emotions, energy, and focus of their students prior to, during, on break, and immediately after each rehearsal. Conductors should take the time to learn about people's musical interests and their passions outside of music. Consider listening to, comprehending, and acknowledging what each musician is saying or doing. Attempt to do your best to remember these unique facts and refer to them at a later time. Knowing a person beyond the instrument they play, the voice part they sing, or the grade they are in sends a clear message that they are valued and appreciated for who they are, not just for what they offer to the ensemble musically.
Between the Notes
Next, the conductor should facilitate genuine interactions between ensemble members, and not only at the beginning of an academic year. Plan for these interactions and dedicate time for them. Time should be carved out of regular rehearsals to mix musicians and introduce them to each other in a variety of ways, both musically and non-musically. This planning could occur at the beginning of rehearsal, as a musical break toward the middle of a rehearsal, or at the conclusion of the rehearsal in place of an exit ticket or assessment. Rehearsal time spent strengthening meaningful connections between musicians is never time wasted. Think of it as money in the bank. When it comes time to withdraw meaning from the music you are performing, you must have something real from which to pull.
Down Beat Dedication
Consider each rehearsal as a chance to strengthen relationships in addition to progressing musically. Frameworks for teaching often consider the classroom environment as an essential evaluation tool. The expectation to create an environment of respect and rapport can not be forgotten in the music classroom or rehearsal hall. If musical achievement is the only goal, this singular objective will become obvious to the musicians and others. Regardless of age, ability, and level, this musical experience is a social one, too. This could be the only chance for these students (or even adults in a community or professional ensemble!) to interact with one another throughout the academic week. We want them to return and remain, reignite their love of community, and recruit their peers!
Many students seek out experiences in the arts for the expressive opportunities they provide. As teachers of the arts, we do everything we can to create environments that foster bravery, vulnerability, and expressivity. This is an essential component of the rehearsal environment and is critical for developing students' individual sense of safety and creativity. For all of the benefits for each individual, what it may lack is an intentional focus on the interpersonal connection. We ask our students to connect musically in a vulnerable and brave manner, and so we should support their connections on a human level as well. A musician who passes a musical line to another without having ever attempted to socially connect with them could undoubtedly miss an opportunity for truly meaningful musical connection.
Modeling Musicianship and More
As the conductor and leader of the ensemble, we can and should model musicianship and manners. Consider how your actions can be perceived by the musicians and how these impressionable students may interpret your behaviors. If the musicians are observing the conductor on their device before and after rehearsal or between selections rather than engaging with others, then they can assume that this habit is acceptable. If the conductor arrives shortly before rehearsal begins or leaves rehearsal immediately after with limited time for social interaction, then the musicians may begin to act in the same manner. Model what you expect both with and without the music.
Fostering a Sense of Community
In a culture that is increasingly encouraging inward focus and attention on the self, it is imperative that, as teachers of the arts, we take every opportunity to turn our students' attention outward toward their musical community and provide every possible opportunity for genuine human connection. It should be our first job to establish empathy in the musical ensemble and the greater community by conducting musicians before the music. When this goal is achieved, the music will come to life!
About the authors:
Dr. Lori Schwartz Reichl is a champion of mentorship and motivation. Her mission is to encourage individuals to reflect on our professional practices while making key changes to refresh strategies representing a shared vision to enrich the classroom, company, and community. Lori's unique experiences have permitted her to expand her multifaceted career into a portfolio as a frequent educational consultant, adjudicator, guest conductor, university instructor, and motivational speaker. Her motto is "Embrace Uniqueness!" and she lovingly encourages everyone she meets to do the same.
Lori is the author of nearly 100 educational articles that have been reprinted with permission by more than 10 organizations worldwide. Since 2019, she has had at least one article per year highlighted on the Top-10 Most Accessed Music Education Blogs for the National Association for Music Education, earning the #1 spot in 2022. She designed these mentoring pieces into two graduate courses that she instructs at The University of the Arts (Philadelphia) and VanderCook College of Music (Chicago). She also creates inspirational content for a monthly newsletter emailed to thousands of subscribers. Lori has presented hundreds of professional development sessions and keynote speeches for educational systems and organizations in half of the nation's states including at international events. In addition, she has been interviewed for numerous educational and leadership podcasts.
Lori has served as a proud educator since 2001. In Pennsylvania, she received the Superintendent's Award for Excellence in Teaching from the Daniel Boone Area School District, and in Maryland, she was a finalist for the Howard County Parents for School Music Educator of the Year Award and the Howard County Public School System's Teacher of the Year Award.
Dr. Lori Schwartz Reichl can be contacted at Lori@MakingKeyChanges.com.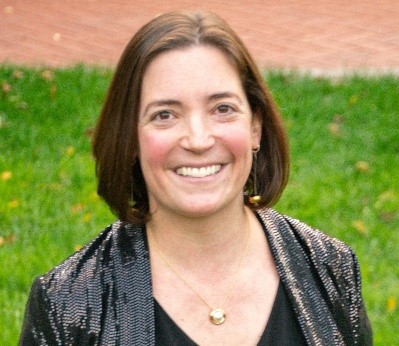 Dr. Lauren Reynolds is Associate Professor of Music and Director of Concert Bands at the University of Delaware School of Music, where she serves as conductor of the University of Delaware Wind Ensemble and teaches undergraduate and graduate courses in conducting and wind literature. She received her Bachelor of Music degree in Music Education and Master of Music degree in Conducting from the University of Delaware, and her Doctor of Musical Arts degree in Wind Conducting, cognate in Flute Performance, from the University of Cincinnati College-Conservatory of Music, where she studied with Rodney Winther. She is the founder and Music Director of the Delaware Youth Wind Ensemble.
Dr. Reynolds has conducted ensembles from the middle school through professional levels and has served as an adjudicator and clinician throughout the United States. Under her leadership, the University of Delaware Wind Ensemble has participated and led in the commissioning of numerous works for winds and won second place in the 2021 American Prize for Band/Wind Ensemble Performance College/University Division. Their 2019 tour of Spain culminated in an invited performance at the annual Úbeda Festival of Music and Dance, and they were featured performers at the 2020 CBDNA Eastern Division Conference. In 2022 the ensemble was selected to perform at the World Association of Symphonic Bands and Ensembles (WASBE) Conference in Prague, and they have been selected to perform at the CBDNA Eastern Division Conference in 2024.
Dr. Reynolds is a past president of the Eastern Division of the College Band Directors National Association (CBDNA). She resides in Maryland with her husband, a professional bassoonist, and her two children.
Did this blog spur new ideas for your music program? Share them on Amplify! Interested in reprinting this article? Please review the reprint guidelines.
The National Association for Music Education (NAfME) provides a number of forums for the sharing of information and opinion, including blogs and postings on our website, articles and columns in our magazines and journals, and postings to our Amplify member portal. Unless specifically noted, the views expressed in these media do not necessarily represent the policy or views of the Association, its officers, or its employees.
Published Date
September 8, 2023
Category
Classroom Management

Culture

Ensembles

Social Emotional Learning
Copyright
September 8, 2023. © National Association for Music Education (NAfME.org)