Five Questions with Jazz Guitarist Will Matthews of The Legendary Count Basie Orchestra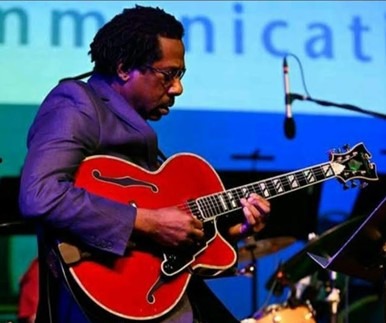 /   News Posts   /   Five Questions with Jazz Guitarist Will Matthews of The Legendary Count Basie Orchestra
Five Questions with Jazz Guitarist Will Matthews of
The Legendary Count Basie Orchestra
By Thomas Amoriello Jr.
NAfME Council for Guitar Education Immediate Past Chair
To players in the jazz guitar realm, the name of Freddie Green (1911–1987) is synonymous for a type of rhythm guitar comping style that provided a foundation to the Count Basie Orchestra for half of a century. Today, the legacy of the big band leader Count Basie (1904–1984) and Green swings on under the direction of Scotty Barnhart as The Legendary Count Basie Orchestra. Kansas City native Will Matthews has served in the rhythm section as guitarist for the last quarter of a century. Matthews honed his guitar skills as a church musician and later in R & B bands while "listening" to jazz guitar figureheads including Wes Montgomery, Grant Green, Pat Martino, and Kenny Burrell. Thank you, Mr. Matthews, for sharing your knowledge with the membership of the National Association for Music Education.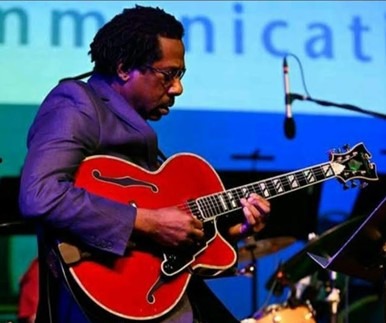 Many high school jazz band directors occasionally have a guitarist as part of the group. Any advice you care to offer a conductor who is inexperienced with the guitar?
Typically, what I find with the high school level guitarist is that they may not know how to work with the piano to avoid the two instruments from clashing with each other. 
He or she may need some direction in that area. One remedy is to have the guitarist use smaller chord voicings for comping, two or three notes. Another could be to have the guitar layout in certain places, comp for a soloist and the piano comp for another soloist. Using the appropriate volume and having a guitar that is suitable for the music is another area to look for, hollow body versus solid body.
The Legendary Count Basie Orchestra Directed by Scotty Barnhart
Introductions and endings often get neglected in the practice room in favor of technique and advanced chord vocab. What strategies have helped you in the intro and outro department?
I remember the very first time that I had to create an intro to a song while playing a gig with the late great trumpeter/composer Carmell Jones. He announces to the audience the next song will be "'Round Midnight," and points to me to make an introduction. I was surprised, but didn't panic because I had been listening to a lot of recordings with piano and guitar, learning different intros and endings directly from the recordings, from people like Kenny Burrell, Wes Montgomery, Joe Pass to name a few. Listening and transcribing from recordings is the way to go; all the information is on the recordings.
Lush Life (Strayhorn): Will Matthews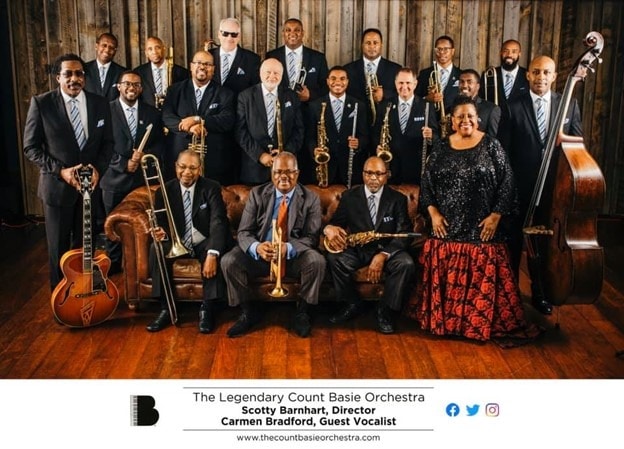 Respectfully, you became a member of The Legendary Count Basie Orchestra in 1996, a tenure that has lasted for almost three decades. In a recent interview with Jazz Guitar Today you spoke about the referral, word-of-mouth nature of landing gigs. Please share some words of wisdom with younger players in the areas of professionalism and networking.
In the real world, auditions are not always a part of the hiring process for a musician joining a band. Knowing somebody who knows somebody is the way a lot of musicians get hired to play with a band. One of the biggest things I find with younger players is the lack of communication. You have to stay in touch with people; pick up the phone and return phone calls in a timely fashion when someone calls you for a gig, even if you can't do the gig. My feeling is, someone thought enough of me to call about playing a gig, I should have enough consideration to respond back. Also, going to jam sessions and meeting other musicians is a good networking tool, and if you want to play with a particular artist or group, take time out to learn their music. Last but not least, purchase a black suit and a tuxedo.
Being a two-time GRAMMY award winner for recordings with The Legendary Count Basie Orchestra, the guitar has brought great joy to your life through worldwide travel, friendships, and ultimately the music. Please talk about the importance of passing the history of jazz to the younger generation during a time when many of the smoky clubs of yesteryear are no more.
Jazz is the only original art form that America has produced, created by our African American ancestors. It symbolizes freedom, democracy, and everyday life in general.
Jazz is always in the present tense, always evolving, and is a universal language that transcends cultural barriers and brings people together in a very unique fashion.
The importance of passing the music and knowledge on to the next generation is because they will keep the music and art form alive and well for many more generations to come.
Will Matthews: Count on Swingin'
In the listening department, what would be five historical jazz guitar recordings you would recommend students to listen to for "educational reasons"?
Wes Montgomery/Smokin' at the Half Note with Wynton Kelly-piano, Paul Chambers-bass, Jimmy Cobb-drums . . . there's a song called "No Blues" on this recording that's a study on how to play the blues.
Kenny Burrell & John Coltrane with Tommy Flanagan-piano, Paul Chambers-bass, Jimmy Cobb-drums . . . a great collaboration of two masters of their instruments coming together to create a landmark recording.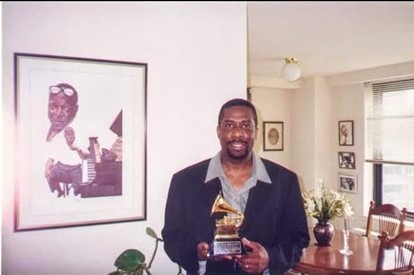 Joe Pass: Virtuoso . . . solo guitar at its finest from one of the masters of the instrument, and inspired me to work on my solo playing, and finally recording my first solo project "Will Matthews Solo."
The George Benson Cookbook featuring Lonnie Smith-organ, Ronnie Cuber-bari sax, Benny Green-trombone, Jimmy Lovelace-drums . . . this is before he started recording all the pop stuff and is already a very accomplished jazz guitarist at a very young age.
Grant Green/Idle Moments with Duke Pearson-piano, Bob Cranshaw-bass, Al Harewood-drums, Joe Henderson-tenor, Bobby Hutcherson-vibes . . . Wes Montgomery, George Benson, Pat Martino all listened to Grant Green. He could play a melody like no other, and his sense of time and swing was impeccable.
For further reading on the jazz guitar check out:
About the author:
Thomas Amoriello Jr. is the Immediate Past Chair of the NAfME Council for Guitar Education and is also the former Chairperson for the New Jersey Music Education Association. Tom has taught guitar classes for the Flemington Raritan School District in Flemington, New Jersey, since 2005 and also teaches at Hunterdon Academy of the Arts. He has earned a Master of Music Degree in Classical Guitar Performance from Shenandoah Conservatory and a Bachelor of Arts in Music from Rowan University. Currently, he is pursuing a Doctor of Music Education degree from Liberty University. He is the author of the children's picture books A Journey to Guitarland with Maestro Armadillo and Ukulele Sam Strums in the Sand. Tom is also a contributor to Jazz Guitar Today and Boston Rock Radio.
Visit thomasamoriello.com for more information.
Did this blog spur new ideas for your music program? Share them on Amplify! Interested in reprinting this article? Please review the reprint guidelines.
The National Association for Music Education (NAfME) provides a number of forums for the sharing of information and opinion, including blogs and postings on our website, articles and columns in our magazines and journals, and postings to our Amplify member portal. Unless specifically noted, the views expressed in these media do not necessarily represent the policy or views of the Association, its officers, or its employees.
August 19, 2021. © National Association for Music Education (NAfME.org)
Published Date
August 19, 2021
Copyright
August 19, 2021. © National Association for Music Education (NAfME.org)