Tuneful, Beatful, and Artful Students 
Fostering Independent Musical Thinkers with Conversational Solfège
By NAfME Member Missy Strong
Those teaching in the elementary or middle school general music program have many important goals for their students. In my own instruction, there are goals I consider crucial, with two rising above the rest. First, I want my students to know, without doubt, that they are inherently musical at their own unique level. And secondly, when they leave me in 4th grade, I want them to do so not just as competent music-makers, but as independent musical thinkers.
How Do We Get Them There?
As with all goals, a firm foundation is vital in order to get there. I view the early years as a time to help my students become, as Dr. John Feierabend says, "tuneful, beatful, and artful." This means that they can sing in tune with easy, healthy vocal function, move easily to a steady beat and feel meter, and connect with the "magical," emotional part of music. I do this via Dr. Feierabend's First Steps in Music: Preschool and Beyond curriculum, which takes children through a wonderful 8-Part "Workout" each time we meet together that allows them to sing, move, dance, play, and imagine.
Once I feel like students are tuneful, beatful, and artful, which generally happens around the end of 1st or the beginning of 2nd grade (though this depends entirely on the student,) they are ready to move on to more formalized instruction. And my method of choice for the notational literacy (reading and writing notation to represent the things they hear and sing/say) portion of this instruction is John Feierabend's Conversational Solfège.
What Is Conversational Solfège?
It is a research-based, literature-driven method where notational literacy develops as children hear and then say or sing to decode music using correct rhythm and solfège syllables before moving on to reading and writing notation. In other words, students learn how to read and write the things they can hear and perform. It is a developmental approach, not a chronological one, so that the "right" age to start entirely depends on whether a student is foundationally musical (again, tuneful, beatful, and artful) and ready for more challenging, formal instruction.
Why "Conversational"?
Dr. Feierabend's program is very similar to a conversational language-learning model, in which a student first hears and then works on speaking a language before ever moving on to reading and writing it. This sound-before-symbol approach is so successful in the music class because it allows kids to become grounded and comfortable hearing and then saying/singing music before they begin to try to decode it through reading and writing. When done this way, reading and writing is, as Dr. Feierabend likes to say, effortless and not effort "full," and they bring musical understanding to the notation they eventually see. This is so important to me personally, as I was a young musician who could read notation "through" my instrument, but not hear it in my head on my own.
So, What Happens in a Unit of Conversational Solfège?
Conversational Solfège is a 12-step program for kids! Each unit has a small notational figure, like mi-re-do or quarter note/2 eighth notes, as its focal point. In the beginning of each unit, students hear patterns and authentic, engaging folk songs/rhymes containing that unit's notation. They will eventually be able to say/sing, read, and write these patterns and pieces as they move through 12 steps that take students from readiness to the ability to decode through saying/singing, reading, and writing the notation.
The 12 Steps of Conversational Solfège naturally fall into four groups. The first has only one step and is called Readiness. It is here where students learn songs and rhymes that are comprised of the rhythm or melodic focal point for that unit in a joyful and engaging way. Next comes the most crucial set of steps called the Conversational Solfège steps (2-5), where students speak/sing with correct syllables in response to the teacher model. There is absolutely no visual component in the Conversational Solfège steps—notational or iconic. As the name implies, the teacher and students are engaging in an aural and oral conversation that entails hearing and saying or singing. The most crucial of the Conversational Solfège steps is Step 5 (Create), in which students improvise in solo using the musical figure of the unit. It is in these steps that students "grow" their inner hearing in the most important of ways. Only after Step 5 should students approach the Reading steps (6-8), where they will see (and think) notation as they sing/say it. Lastly come the Writing steps (9-12) when students sing or say notation before writing it down. It is at this point in each unit that students are truly learning to be independent musical thinkers!
The Conversational Solfège program, it is important to note, is not a comprehensive general music curriculum. In other words, you cannot simply buy the book and expect to start teaching your entire lesson, week after week, from it. It is one of three distinct parts of each general music lesson, the other two being learning something "about" music, like tempo or dynamics, and then of course doing music. Doing music is of equal importance to notational literacy, since making music should be at the heart of what we teach. What is wonderful is that this allows teachers freedom to add solid, engaging musical "doing" and learning "about" music activities to the lesson in addition to the Conversational Solfège work. In this way, Orff, Dalcroze, Music Learning Theory, etc. practitioners can use activities from those methodologies, thereby allowing a pedagogical flexibility not always afforded by other notational literacy approaches.
Ok, I'm Interested, What Should I Do?
What I have shared here is only a brief overview of Conversational Solfège. While it is simple and elegant in concept, learning to use it effectively can be challenging if you try to do it in isolation. It is not an expensive investment: You can do great work with just the Level One Teacher's Manual, and if you'd like, the accompanying CD and Flashcards. But after this investment you must "marinate" in the approach, which can be challenging, but so very worthwhile.
The absolute best way to learn is to take a certification course from Dr. Feierabend or one of the Feierabend Association for Music Education's Endorsed Teacher Trainers offered around the country as well as internationally. You can also get Dr. Feierabend's "Conversational Solfège in Action" lectures which are available from GIA Publications digitally or as a DVD set. Also, the new book, Feierabend Fundamentals outlines the philosophy behind Conversational Solfège as well as how to implement it as part of your general music instruction. I invite you to join the community of music teachers utilizing Dr. Feierabend's materials by becoming a member of FAME at feierabendmusic.org. Lastly, please also consider joining the daily conversation taking place on Facebook amongst a wonderful group of music educators (almost 10,000 strong!) at the Feierabend Fundamentals page.
To access Missy Strong's webinar on Conversational Solfège, subscribe today to NAfME Academy.
About the author: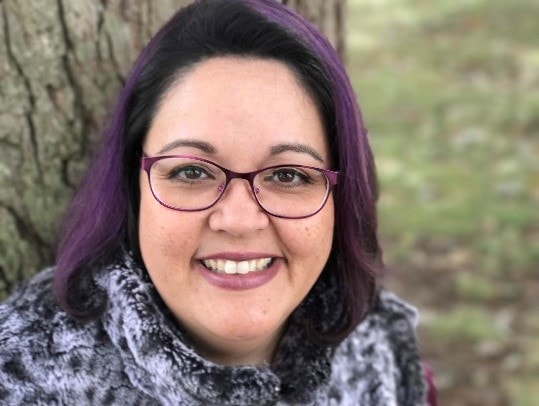 NAfME member Missy Strong has taught general, choral, and instrumental music at the early childhood, elementary, and middle school levels in a career spanning two decades. She holds a Master of Music Education degree from Rowan University and a Doctor of Musical Arts degree in music education from Rutgers University, New Brunswick. In addition to teaching elementary general and choral music, Missy is also adjunct professor at Montclair State University. She served as the senior research assistant for Music Together and was the director of children's music education at Philadelphia's historic Tenth Presbyterian Church for over a decade. Missy is a FAME Endorsed Teacher Trainer in both First Steps in Music and Conversational Solfège. She is a Founding Member of FAME and is President-Elect. A frequent music education consultant and clinician, Missy presents conference sessions, professional development workshops, and courses at the international, regional, state, and local levels. She is a published author and editor with articles in both state and national music education journals. She is also a contributing author for an upcoming music education book from Oxford University Press.
Did this blog spur new ideas for your music program? Share them on Amplify! Interested in reprinting this article? Please review the reprint guidelines.
The National Association for Music Education (NAfME) provides a number of forums for the sharing of information and opinion, including blogs and postings on our website, articles and columns in our magazines and journals, and postings to our Amplify member portal. Unless specifically noted, the views expressed in these media do not necessarily represent the policy or views of the Association, its officers, or its employees.
Catherina Hurlburt, Marketing Communications Manager. July 2, 2019. © National Association for Music Education (NAfME.org)
Published Date
July 2, 2019
Copyright
July 2, 2019. © National Association for Music Education (NAfME.org)