How to Help Your High School Students Find the Right Summer Music Programs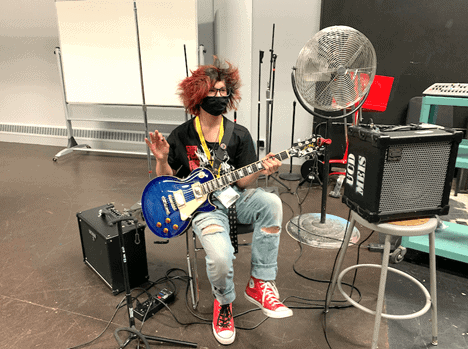 How to Help Your High School Students Find
the Right Summer Music Programs
By Barbra Weidlein, sponsored by NAfME Corporate Member MajoringinMusic.com
Are your high school music students wondering about summer music programs—and whether they're worth the time and expense? Are they putting you on the spot by asking you, "Which one is the BEST program for me?"
This article will help you answer your students' questions with solid information. It will also help you empower them with decision-making tools that will serve them now and in the future.
The Perks of Summer Music Programs
An ideal way for students to determine whether to pursue music as a major in college is by taking one or more summer music programs before senior year. This will help them see whether they can really handle—and actually enjoy—the amount of practicing and focus on music required of music majors. Discovering that music is NOT the best major to pursue is as much a win as confirming the belief that it is.
Summer music programs:
Help improve proficiency.
Provide a good foundation in music theory.
Address performance anxiety.
Facilitate audition preparation.
Demonstrate serious interest in pursuing music when applying for a college music program.
Help students find strong musical mentors and music peers while immersing themselves in music without the burden of schoolwork.
Attending a summer program at a school they're considering applying to is a great way for students to meet faculty and have faculty get to know them and offer feedback on their proficiency while there's still time to improve before auditions.
Students who haven't had time or resources to pursue lessons, school music, or extracurricular music will also find a plethora of summer camps and programs where they can start learning an instrument, sing with others, discover the joys of musical theatre, and much more.
Finding the Right Summer Music Programs
Start by encouraging students to replace the question, "What is the best program?" with "What is the right fit program?" By addressing ten key questions about what they need and want, they can create their own list of criteria against which they can decide which summer program or programs are likely to provide them with what they're looking for.
What genre of music and which instrument/s (including voice) are they most interested in studying?
Are they interested in:
Private lessons?
Studying with a specific teacher?
Specific skills like sight reading and music theory?
Songwriting?
Musical theatre?
Composition?
Music production?
Are they wanting to prepare for auditions?
Is performance anxiety a concern they'd like to work on?
What kind of environment do they want to be in?
Competitive vs. relaxed?
Close to home or…?
Commuter or residential program?
Would they like to gain a better sense of how their performance proficiency and musicianship compare to that of others outside their peer, school, and local orchestra/band/musical theatre group?
Is there a specific school they'd like to check out in order to learn more about the faculty, campus, and possible fellow students?
How long of a program do they want to attend? And what dates are they available?
Is there anything in addition to music they want to study and enjoy? Land or water sports? Crafts? Hiking?
What considerations or limitations might impact their choices and decisions?
Affording Summer Programs
Finances are often an issue for students and their parents or guardians. The good news is that many summer programs offer need-based financial aid and merit scholarships. However, most offers are available on a first come/first serve basis. This means that students need to apply as early as possible. They can also inquire about whether there's any type of exchange of service to help defray some of the cost of the program.
Some students have been known to crowdfund to help cover costs of summer programs. Others have set up performances with cover charges, passed the hat after a performance, and taken on paying gigs and part-time jobs to help with costs. They can also inquire about support for educational summer programs through local organizations and companies; their faith-based institution; and their parents' workplaces.
What If . . .
There's optimism in the air about students being able to enjoy more opportunities this summer to learn and grow with their music after coping with the challenges of the past few years. Most summer programs currently plan to go forward in person.
Like those of you reading this article, summer program administrators and faculty have had time to become savvy about technology and COVID safety protocols. They've learned to pay close attention to local, state, and national requirements that can force them to pivot their plans with little notice.
Should a new COVID variant turn up by summer requiring summer programs to switch to a hybrid or virtual format, it's reassuring to know that most students who enrolled in virtual summer music programs in 2020 and 2021 found these programs useful despite missing the in-person aspects. Break-out rooms and other creative ways to facilitate collaboration online were well received. Those who used summer programs to prepare for auditions felt they paid off.
To learn more about 2022 summer music program options, visit: Summer Music Camps & Programs
About the author: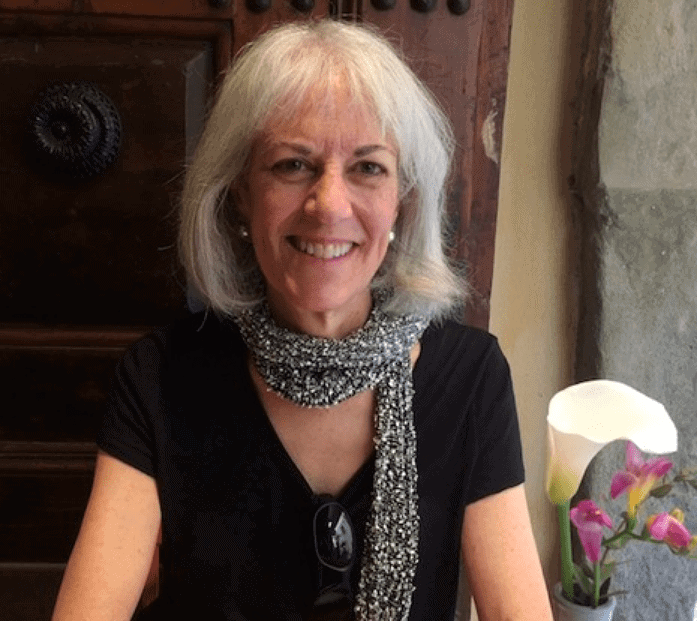 Barbra Weidlein is co-founder and director of MajoringInMusic.com. The website offers free access to high quality, objective information for all students interested in pursuing any area of music. Barbra has worked in educational publishing for most of her career in addition to working as a college counselor and consultant, educational writer, and adult education instructor. Her background includes BA and MS degrees in psychology and human development, support for high school music programs, and many years of piano study and women's choral singing.
Follow MajoringInMusic.com on Facebook, Twitter @MajoringInMusic, and Instagram @MajoringInMusic.
Did this blog spur new ideas for your music program? Share them on Amplify! Interested in reprinting this article? Please review the reprint guidelines.
The National Association for Music Education (NAfME) provides a number of forums for the sharing of information and opinion, including blogs and postings on our website, articles and columns in our magazines and journals, and postings to our Amplify member portal. Unless specifically noted, the views expressed in these media do not necessarily represent the policy or views of the Association, its officers, or its employees.
March 15, 2022. © National Association for Music Education (NAfME.org)
Published Date
March 15, 2022
Copyright
March 15, 2022. © National Association for Music Education (NAfME.org)