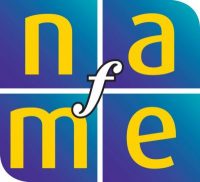 For Immediate Release
Contact: Catherina Hurlburt at NAfME
catherinah@nafme.org or (703) 860-4000
Kathleen Ohlman Honored
as a 2020 Lowell Mason Fellow
RESTON, VA (October 1, 2020)—On October 1, 2020, National Association for Music Education (NAfME) honored Kathleen ("Kathy") Ohlman, an exemplary leader in music education in Nebraska by way of Missouri, as a Lowell Mason Fellow. This distinction is one of music education's most important honors, designed to recognize the accomplishments of music educators, music education advocates, political leaders, industry professionals, and others who have contributed to music education in their unique way. Kathy Ohlman was recognized with this honor during a virtual ceremony hosted by NAfME and attended by music educators from around the country.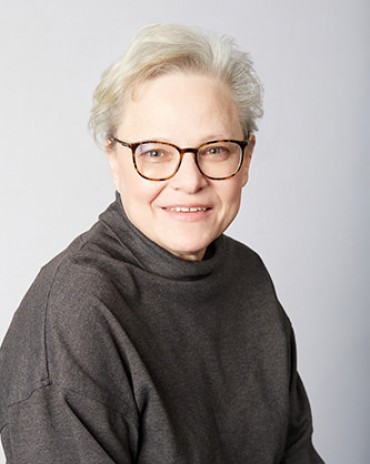 "We are excited to honor Kathy for all of her accomplishments and leadership in music education," said Mackie V. Spradley, NAfME President and Board Chair. "Great leaders focus on what they can do for others, while helping them strive to reach their full potential to learn and contribute. Throughout her career, Kathy has given her personal best and refused to accept the status quo. Today, we celebrate her and the impact she has made in furtherance of the music education profession through her advocacy efforts as well as through the development of her students as both musicians and people."
"Great leaders focus on what they can do for others, while helping them strive to reach their full potential to learn and contribute. Throughout her career, Kathy has given her personal best and refused to accept the status quo."
"Kathy has spent her adult life instilling the importance and joy of making great music at literally every age level, preschool, to elementary, secondary through college and continuing that music making with her church choir. She currently teaches at Doane University in Crete, Nebraska," said Judy Bush, General Music Specialist in the Lincoln Publics Schools system and NAfME North Central Division President. "It is at Crete that she has made her most educational impact. Her students are numerous, and as they go on to their own careers, she remains a mentor to them."
"Her passion for music and music education, combined with her vision and work ethic, has benefited hundreds of students and educators and will continually benefit thousands more through the work of her former students in their classrooms. Her attention to detail and selflessness in a world that often demonstrates the opposite defines what it means to be a great music educator," added the nominating group. "In addition to her teaching, her grassroots advocacy efforts inspire others to learn more and step out of their comfort zones to approach leadership and decision makers to seriously consider the impact of the arts in our society and therefore, the importance of music education for all."
Kathy "has worked tirelessly on behalf of Nebraska Music Education Association (NMEA), particularly in the area of advocacy and in securing and implementing a Country Music Association (CMA) Foundation grant," shared Jay W. Gilbert, Ardis Butler James Fellow, Professor of Music, and Director of Bands at Doane University. "She has met with both local and national politicians on important legislative issues, and her willingness to bring those perspectives back to the state of Nebraska has deepened our understanding of arts advocacy."
Kathy Ohlman began her career teaching band and choir at Lutheran South Academy in 1985 after completely her B.S. Ed at Concordia University. A move to Kansas City, Missouri, saw her teaching grades 5–12 everything which included six separate choirs, grades 5–12 band plus Freshman English. After finishing her M.Ed in 1995 at Concordia University in Nebraska, she began eight years of teaching at Lincoln Lutheran Middle and High School as well as two elementary schools.
Her PhD work in Curriculum Studies with an emphasis in Music Education with Dr. Glenn Nierman began in August of 2003 as a teaching assistant at the University of Nebraska–Lincoln, followed by a senior lecturer position where she worked with practicum and student teachers. In 2007, Doane University hired Kathy as an Assistant Professor of Practice in music education where she continues today. In addition to her work at Doane, she is also the Advocacy Director with NMEA.
The prestigious award is named for educator, musician, and composer of more than 1,600 hymn tunes, Lowell Mason, who is considered to be the father of public school music education in the United States. He has been credited with introducing music instruction to American public schools in the 19th century, and with establishing teacher training in music education. In 2002, the importance of his contributions to music education inspired NAfME to create the Lowell Mason Fellows award.
Lowell Mason Fellow designations also provide an opportunity to support the efforts of NAfME through the donation made in the honoree's name. This donation goes to NAfME to support future generations of music educators through the organization's programs. Individuals or groups (corporations, universities, foundations, student organizations, etc.) may fund designations.
Read more about the Lowell Mason Fellows distinction and past recipients of the honor here: bit.ly/LowellMason.
###
National Association for Music Education, among the world's largest arts education organizations, is the only association that addresses all aspects of music education. NAfME advocates at the local, state, and national levels; provides resources for teachers, parents, and administrators; hosts professional development events; and offers a variety of opportunities for students and teachers. The Association has supported music educators at all teaching levels for more than a century. With more than 60,000 members teaching millions of students nationwide, the organization is the national voice of music education in the United States.
Follow NAfME on Twitter (twitter.com/nafme), Instagram (@NAfME), and on Facebook (facebook.com/nafme). For additional information, contact Catherina Hurlburt at catherinah@nafme.org or 571-323-3395.
Published Date
October 1, 2020
Copyright
October 1, 2020. © National Association for Music Education (NAfME.org)