Marie McCarthy Is the Recipient of the 2022 NAfME Senior Researcher Award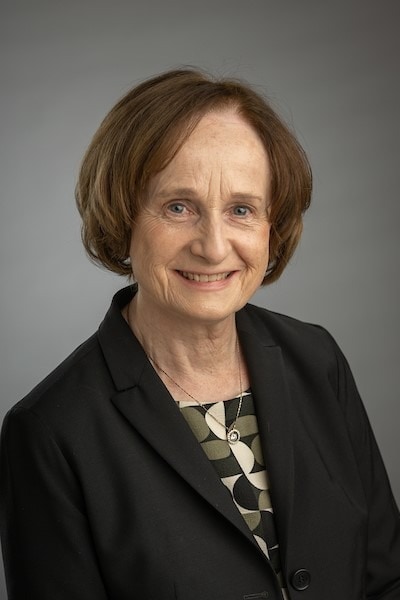 For Immediate Release
Contact: Catherina Hurlburt at NAfME
catherinah@nafme.org or (703) 860-4000
National Association for Music Education Announces
Marie McCarthy as the Recipient of the
2022 NAfME Senior Researcher Award
RESTON, VA (October 27, 2022)—The National Association for Music Education (NAfME) is pleased to present Marie McCarthy, Professor of Music Education at University of Michigan, as the eighteenth recipient of the NAfME Senior Researcher Award. The award, from the NAfME Society for Research in Music Education (SRME), recognizes significant, long-term scholarship in music education. It will be presented to McCarthy on November 4 at the 2022 NAfME Music Research and Teacher Education Biennial Conference, taking place alongside the 2022 NAfME National Conference and All-National Honor Ensembles in National Harbor, Maryland, November 2–6.
"On behalf of the NAfME National Executive Board, it is truly my honor to recognize Dr. McCarthy as the recipient of the 2022 Senior Researcher Award for her outstanding contributions to NAfME and music education," shared NAfME President Scott R. Sheehan. "We are honored to lift up Dr. McCarthy's incredible career and accomplishments as this award represents a lifetime of dedicated scholarship, thoughtful collaboration, and professional inquiry. Her global and historical perspectives on music education provide meaningful insights to the future of the profession, and her impact is sure to be held in the highest regard for generations. Congratulations to Dr. McCarthy for being most deserving of this distinction."
"Over the past three decades, Dr. McCarthy has produced a steady stream of insightful, innovative, and influential scholarship examining the sociocultural and sociohistorical dimensions of music education and music," shared SRME Chair Carlos R. Abril, Professor of Music and Associate Dean of Research at the University of Miami Frost School of Music. "She has proved to be selfless in her service to various research communities, including NAfME, and a gentle but forceful leader, able to open spaces for marginalized voices, raise standards for research, and expand our notions of research. She is most deserving of the Society for Research in Music Education's highest honor."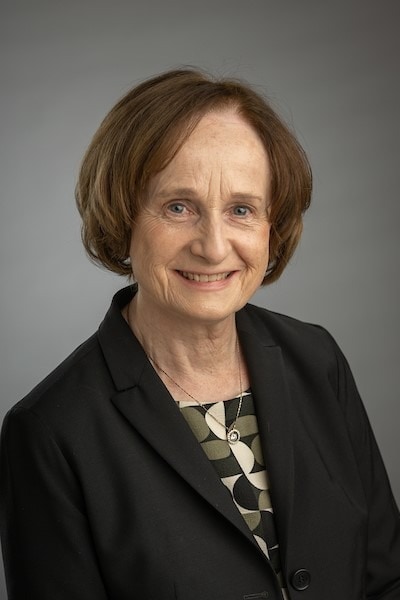 "Marie has shared her expertise and passed on her legacy of research excellence to the next generation by serving as a valued teacher, advisor and mentor for numerous master's and doctoral students over her long career in higher education," shared Wendy Sims, Curators' Distinguished Teaching Professor and Director of Music Education, University of Missouri-Columbia, and 2016 NAfME Senior Researcher Award recipient. "Marie has long been generous with her time and talents on behalf of facilitating high quality music education research. Her expert feedback to authors helps to ensure that the work published is of the best possible quality, and provides valuable constructive feedback to less-experienced authors whose articles are not accepted so that they learn to be better historians . . . She has been an active proponent for underrepresented voices and diverse groups in music education and for inclusive approaches to music teaching."
While Marie's contributions are broad, her mark on the historical research community is exceptional, noted Dr. Abril. For example, he says, McCarthy is in her seventh year as editor of the Journal of Historical Research in Music Education, where she has elevated the quality and accessibility of this journal and, in so doing, brought greater attention to historical research in our profession. Dr. Abril further explained that McCarthy is currently editing a special issue of the journal dedicated to addressing the history of African American contributions to music education, as well as to giving voice to African American music educators whose voices have historically been marginalized in our profession. Her curation of this important issue speaks to her values as a leader. She has written on historical research methodologies, promoted a culture of research in Irish music education, and addressed research in children's musical cultures from a historical perspective. When future scholars attempt to piece together the sociocultural and historical foundations of music education in the 20th and early 21st century, without a doubt, they will turn to the work of Marie McCarthy. Marie McCarthy is a scholar of the highest order, a dedicated music educator, and a valued member of our research community.
Marie McCarthy is Professor, Music Education at the School of Music, Theatre, & Dance, University of Michigan, where she has taught since 2006. Prior to that, McCarthy taught at the University of Maryland from 1990–2006; was an Instructor of Music at Eastern Michigan University and Teaching Assistant at the School of Music at the University of Michigan, 1986–1990; and served in the Department of Education in her native Ireland 1975–1985. She has served as Editor of the Journal of Historical Research in Music Education since April 2015. McCarthy has authored three books, with another in process, and has served as editor for multiple publications including the Journal of Historical Research in Music Education, Michigan Music Educator, The New Handbook of Research on Music Teaching and Learning, Music in American Education 1838–1988, and many more, as well as contributing chapters to many other books, articles in refereed journals, conference proceedings, book reviews, and more. She has presented lectures, keynotes, presentations, demonstrations, clinics and more at conferences throughout the United States and Ireland.
"Prof. McCarthy is one of only a handful of music educators internationally who has truly succeeded in moving our discipline forward during the past four decades," said Gary McPherson, Ormond Professor of Music, Melbourne Conservatorium of Music, University of Melbourne, Australia. "Her contribution as a music education historian will have far-reaching consequences for the way researchers and practitioners work in music education well into the future. Her prolific output provides evidence of her enormous talent and considerable ability."
"Dr. McCarthy has helped explicate how the profession has expanded the kinds of music that are taught and the different aspects that are included under the term music education through scholarship focused on philosophy and sociology, narrative research, and more recently spirituality and hope in the lives of young students," added Phillip M. Hash, Professor of Music Education, Illinois State University.
"Marie's contributions have continued unabated across many years while dealing with cultural issues in the broadest sense," noted Clifford K. Madsen, Robert O. Lawton Distinguished Professor, Daisy Parker Flory Alumni Professor, and University Distinguished Teacher Professor at The Florida State University. "Her perspective is always informative and inclusive. This inclusivity is a major aspect of Marie as a person."
"I enthusiastically support the nomination of Dr. Marie McCarthy as a remarkable scholar who goes with humility and grace, integrity, and deep commitment to the field," added Patrician Shehan Campbell, Donald E. Peterson Professor of Music at the University of Washington and 2002 MENC Senior Researcher Award recipient.
"Her work is especially noteworthy for its broad international reach," shared Paul R. Lehman, NAfME Past President 1984–1986. "By my count, she has addressed audiences of music educators in at least eighteen countries, spanning every continent, and she is clearly recognized internationally as a knowledgeable authority in music education. Equally important, few researchers have done more than she to interpret the results of research for practicing teachers and thus to bridge the gap between research and practice."
###
National Association for Music Education, among the world's largest arts education organizations, is the only association that addresses all aspects of music education. NAfME advocates at the local, state, and national levels; provides resources for teachers, parents, and administrators; hosts professional development events; and offers a variety of opportunities for students and teachers. The Association has supported music educators at all teaching levels for more than a century. With more than 50,000 members teaching millions of students nationwide, the organization is the national voice of music education in the United States.
Follow NAfME on Twitter and on Facebook. For additional information, contact Catherina Hurlburt at catherinah@nafme.org or 703-860-4000.
Published Date
October 27, 2022
Category
Research in Music Education
Copyright
October 27, 2022. © National Association for Music Education (NAfME.org)