Music Theory Meets Technology
Engaging Students during COVID-19
By Darren LaCour, sponsored by Artusi
University music theory educator Darren LaCour reflects on his experiences before and during the pandemic, and his transition to an online educational tool that transformed the way he teaches.
As a music theory instructor, I often found myself in a dreaded feedback loop: My students would turn in a workbook assignment, I would spend hours writing detailed comments, and I would return their graded work—at the same moment they would hand in their next assignment, making all the same mistakes I had previously corrected. The lag was frustrating and time-consuming, so I began to search for ways to provide more timely feedback to my students.
When I came across Artusi in Fall 2018, it was immediately clear what an incredible educational tool it was. Artusi is an online music theory platform originally started as a personal side project by Professor Michael Scott Cuthbert for use in his own classes. Named for the Renaissance composer and theorist Giovanni Maria Artusi, it is designed to give students unlimited practice and instant feedback on their theory exercises. Artusi workbooks cover everything from the fundamentals of theory through harmony, counterpoint, and aural skills. I knew I had to try it in my courses.
Interactive Exercises with Musically Intelligent Feedback
Artusi's automatic grading provides the kind of immediate feedback my students need—reminding them to avoid parallel fifths and octaves when part-writing, to raise scale-degree seven in minor keys to create leading-tones, and to prepare and resolve chordal sevenths. All of the little mistakes I found myself correcting over and over again are now spotted in the moment as students are working. Not only does Artusi help them learn music theory faster and better, it frees up my time to focus on more creative teaching methods.
Artusi also provides the aural element to animate what students traditionally do on paper. When I was an undergraduate, my worse-than-rudimentary piano skills meant that I never played my voice-leading exercises at the keyboard. Wiser now, I realize I was lacking much of the "music" part of my music theory education. I know my undergraduate self would identify with many of my current students—if I didn't muddle through my own theory homework at the keyboard, should I expect them to?
Artusi solves this problem by automatically playing students' correct answers, reinforcing sonically what they have written in musical notation. Even for instructors who always play musical examples to connect theory concepts to sounding phenomena, Artusi fills in the gap by playing back student work as well. The audio capabilities extend far beyond part-writing, too: Artusi also has customizable ear-training exercises. As students learn to notate what they hear, they can check their work by listening to it.
Technology for Teaching in a Hybrid Format
In the age of COVID-19, using Artusi in my courses has reaped even greater benefits. Though I have traditionally been a proponent of handwritten notes and paper handouts, the hybrid teaching model has forced me to change my approach. Many music educators have found themselves in the same position, and with this in mind, Artusi generously offered free access to all affected institutions this past spring. Since Artusi is web-based, students can complete their assignments from anywhere, on any device.
Rather than trying to voice-lead harmonies on a whiteboard—where webcam resolutions and screen sizes can make it difficult to follow along—I can now screen share while using Artusi's in-class exercises. My students each open the same assignment on their own computer or tablet, and we answer the questions together. Remote students can tile their windows side-by-side, and in-person students can watch the projection screen while using the lab computers or their own devices. Students can even work ahead and circle back to see how their solution compares to mine.
When it comes to homework assignments, I prefer to take advantage of Artusi's randomization engine, where each student's problems look different, allowing them to apply the knowledge they have gained from our guided practice. I also assign quizzes and exams in Artusi, where the automatic feedback is toggled off, to test students' comprehension of the material on their own.
Empowering Music Pedagogy
I believe the pedagogical principles outlined above are essential for music theory education:
timely and constructive feedback
connection to aural phenomena
guided practice
Artusi makes it easy to incorporate these three elements into my courses, and it allows me to devote more time to creative composition projects. Students are better able to see their growth, too, as they improve their skills through repetition.
Artusi was founded on the principle that music software should augment teaching, not restrict it. With that philosophy in mind, instructor accounts are free, and they have extended a discounted rate to students for this academic year. And to keep it accessible, they are rolling out a brand new fundamentals textbook, integrated with the existing workbooks, at no additional charge.
If an account would be helpful to you or your institution, the Artusi team would be honored to be of assistance. You can reach out to them here.
* Artusi takes privacy very seriously and is FERPA compliant but does not currently support students under the age of 13, under COPPA.
About the author: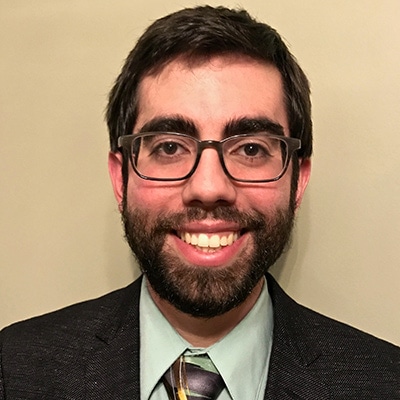 Darren LaCour, PhD currently teaches the four-semester music theory sequence at Lindenwood University in St. Charles, Missouri, and has also taught courses at Washington University in St. Louis and Webster University. Trained as a guitarist, his primary research focuses on the music of Duke Ellington, recorded sound, and music theory pedagogy.
Did this blog spur new ideas for your music program? Share them on Amplify! Interested in reprinting this article? Please review the reprint guidelines.
The National Association for Music Education (NAfME) provides a number of forums for the sharing of information and opinion, including blogs and postings on our website, articles and columns in our magazines and journals, and postings to our Amplify member portal. Unless specifically noted, the views expressed in these media do not necessarily represent the policy or views of the Association, its officers, or its employees.
September 30, 2020. © National Association for Music Education (NAfME.org)
Published Date
September 30, 2020
Copyright
September 30, 2020. © National Association for Music Education (NAfME.org)