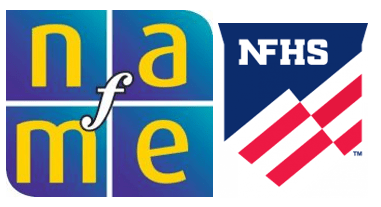 NAfME Supports Arts Coalition Study on Effects of COVID-19
on Return to the Rehearsal Hall
November 13, 2020, update now available.
NAfME is supporting a new study on the effects of COVID-19 on the return to the rehearsal hall. The study will examine aerosol rates produced by wind instrumentalists, vocalists, and even actors, and how quickly those aerosol rates accumulate in a space. 
As part of NAfME support for the study, our Society chairs (SRME chair Deborah A. Confredo and SMTE chair Linda Thornton) and NAfME Immediate Past President Kathleen D. Sanz, as well as NAfME staff, have attended informational sessions about the study, and have offered some consultation regarding the study design and funding possibilities.
Dr. James Weaver, Director of Performing Arts and Sports at NFHS and Mark Spede, President of the College Band Directors National Association, are co-leads of the study.
Almost every music organization in the country is supporting the study because of the health implications of the study for both students and educators.
"The intent of the study is to make certain we are as safe and prudent as we can be in terms of music-making with children," said Sanz. "As educators, we are first and foremost responsible for the safety of the students in our care. Once we know what we can and can't do safely, we can then find creative ways to include students in music-making—in person and virtually—through the fall and beyond."
"We need clear and solid data that we can use to help our colleagues create safe and healthy spaces for our students," said Confredo. "By taking this approach, we give our profession a fighting chance. When we have the knowledge that this study looks to provide, then we can create tools to rework and recast ourselves."
"This study will allow us to have answers and suggestions instead of having administrators assume we can't meet together as large ensembles and therefore we can't do music," Sanz added.
For the most current information on the study, visit the NFHS page for ongoing updates.
Published Date
June 2, 2020
Copyright
June 2, 2020. © National Association for Music Education (NAfME.org)