Navigating Divisive Concepts Laws
Resources for PK‒12 Music Educators
By Karen Salvador and Ryan D. Shaw[1]
Register for the December 4, 7PM ET, town hall on this resource.
Divisive Concepts Laws (DCLs)[2] are legislative and executive actions that restrict teaching, professional learning, and student learning in K–12 schools and higher education regarding race, gender, sexuality, and American history. As of September 1, 2023, twenty states had passed DCLs affecting education.[3] In addition to state-level DCLs, local educational agencies such as school boards have enacted similar policies. The findings in NAfME's DCL Report demonstrated that DCLs are interfering with some music educators' ability to create a well-rounded and comprehensive music education—not because such an education violates DCLs, but because of the vagueness of DCLs and the inconsistency with which they are interpreted and enforced. It is therefore with the intent of helping music educators create relevant, inclusive, high-quality music instruction for all students that we offer the following suggestions for navigating DCLs. In the full document below, we offer four steps to help educators address the following five main points music educators should consider and present some relevant resources.
This document is not legal advice. Educators may find it prudent to consider or seek guidance on how narrowly or broadly the decisionmakers at their school or district are interpreting any applicable laws and policies, and what enforcement measures may be taken if an educator's actions are deemed in violation of DCL or applicable policies. 
Know the policies that affect you. Is it settled law? Is it an executive order? Is it proposed legislation at the state level, or is it something being considered by your district's school board? What enforcement mechanisms are in place, and what consequences exist around non-compliance?
Take actions that are legal. Our focus is on reducing negative effects of DCLs (and people who misinterpret DCLs) that are resulting in unnecessary limitations on curriculum and responsive pedagogical practices. While individual teachers certainly can choose to resist the laws in covert or overt ways, we are encouraging people to be well-informed and cognizant of the risks of different responses.
Respect the dignity and worth of each student. DCLs disproportionately affect the education of students of color and students who are LGBTQ+. Teachers can obey the laws while acting ethically and enacting pedagogies that honor and validate student identities. (Re)framing policies can help teachers continue excellent, diverse, responsive instruction that attends to social, emotional, cultural, and ability-based differences.
Consider alternative terminology. If certain words are taboo—whether because they are specifically enumerated in a DCL or because they have taken on a controversial connotation (e.g., diversity, implicit bias)—consider what terms may be swapped in to facilitate work without fundamental changes.
Know Your Curriculum. Know the approved music curriculum in your school/district, and how your lessons relate. If DCLs are ambiguous, local decisions may hinge on whether music instruction is or is not clearly based in the official curriculum. Examine the curriculum, and have a rationale ready in case anyone has concerns about the relevance or appropriateness of anything you've programmed or taught.
If you want to share how DCLs are affecting you and your teaching, you can participate in this survey.
[1] Andrew Bohn and Karla Evans, graduate students at Michigan State University (MSU), contributed research assistance to this project. Karen Salvador is an associate professor and chair of music education at MSU, and Ryan D. Shaw is an assistant professor of music education at MSU.
[2] The term "divisive concepts" derives from Executive Order 13950 (2020). Many lawmakers and others who influence policy took ideas and language directly from this document, which is why the term "Divisive Concepts Law" is a common way to refer to these laws and policies. They are also called other things including Educational Gag Orders and Educational Intimidation Bills.
[3] Although some scholars classify other laws as DCL, such as those targeting gender affirming care, in this document, we focused specifically on DCL in education. The following seventeen states had enacted laws Pen America defined as "Educational Gag Orders:" AZ, AR, FL, GA, ID, IN, IA, KY, MS, NH, ND, OK, SC, SD, TN, TX, UT. Seven states had state-level executive orders or policies: AL, AR, FL, MT, SD, UT, VA. Throughout the document, we use the term "DCL" to include not only state-level laws, executive orders, and policies, but also those enacted at local levels.
About the authors:
NAfME North Central Division Immediate Past President Karen Salvador, PhD, is Assistant Professor of Music Education at Michigan State University. She directs the early childhood music education programs at both MSU Community Music Schools, teaches early childhood and elementary general music methods courses, and facilitates graduate seminars on research, psychology, and philosophy. Prior to her appointment at MSU, Salvador held a similar position at the University of Michigan-Flint, and she has taught elementary general music and choir in school and community settings in Michigan and New Zealand. Salvador's research interests center on how music educators meet individual student needs in early childhood and elementary settings, the lived experiences of music educators working to become more inclusive, and music teacher education for equity and justice. Her research is published in the Journal of Research in Music Education, International Journal of Music in Early Childhood, Arts Education Policy Review, Journal of Music Teacher Education, Update: Applications of Research in Music Education, and Music Educators Journal.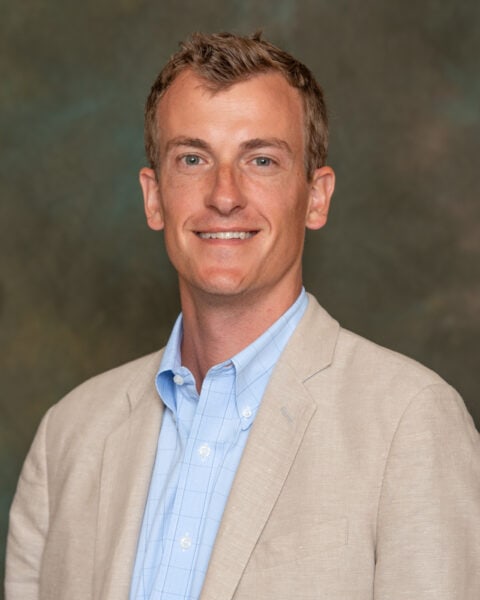 Ryan Shaw is assistant professor of music education at Michigan State University's College of Music, where he teaches a variety of undergraduate and graduate courses. Shaw received his Ph.D. in Music Education from Michigan State University and earned master's and bachelor's degrees in music education from the University of Michigan. His scholarly interests include arts education policy and the ways that policy affects music teacher stress, planning, and instructional practices. Prior to teaching at the college level, Shaw taught middle and high school in Michigan.
The National Association for Music Education (NAfME) provides a number of forums for the sharing of information and opinion, including blogs and postings on our website, articles and columns in our magazines and journals, and postings to our Amplify member portal. Unless specifically noted, the views expressed in these media do not necessarily represent the policy or views of the Association, its officers, or its employees.
Published Date
November 16, 2023
Category
Culturally Relevant Teaching

Diversity, Equity, Inclusion, and Access (DEIA)
Copyright
November 16, 2023. © National Association for Music Education (NAfME.org)