Southern California Schools Take Part in Historic Jazz Choir Collaboration: Next Steps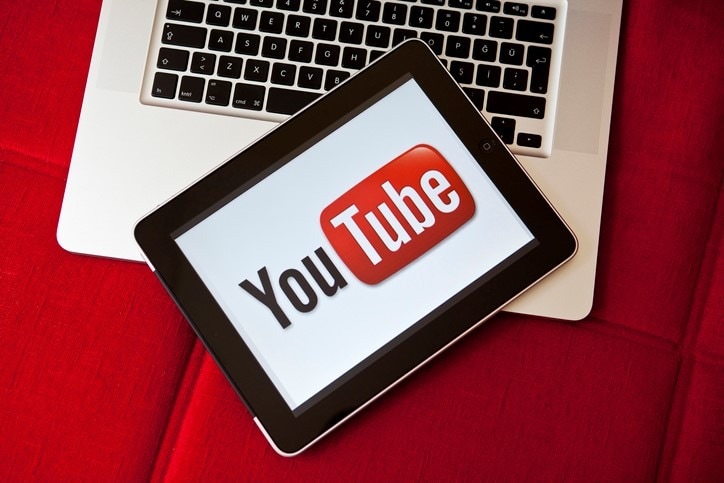 /   News Posts   /   Southern California Schools Take Part in Historic Jazz Choir Collaboration: Next Steps
Southern California Schools Take Part in Historic Jazz Choir Collaboration: Next Steps
Vocal Groups at Four Los Angeles Schools Create a Collaborative Vision of Hope
By NAfME Member Edward A. Trimis
What has happened since four vocal groups from different schools around Los Angeles released a video collaboration of Louis Armstrong's "What A Wonderful World"?
It's been about five months since the four groups collaborated across the massive Los Angeles metropolitan area that the Los Angeles Unified School District spans, breaking down barriers to success, defying any low expectations some may have about big city schools and big city music programs, and working closely together, across zip codes, in an era where most students, staff, and the community were physically distanced (these schools included: Van Nuys High School, Cortines High School, Torres ELAPAM High School, and Legacy VAPA High School).
Much has happened for our school and for our district since then. However, before an update, this is how we started.
I first met Drew Lewis several years ago when he started teaching the jazz choir at Cortines VAPA High School/Grand Arts High School. I took students to a vocal jazz workshop presented by the Mira Costa Vocal Jazz Ensemble. Since then, I brought jazz choir students for other workshops there a few other times, the last with Michelle Weir, one of the top vocal jazz clinicians/educators, alongside Mr. Lewis's group and the jazz choir from Van Nuys High School. As the three jazz choirs mingled after the workshop, sharing Instagram contacts and getting to know each other, I spoke with the other directors and the idea of doing something together was put forward. So, when Mr. Lewis contacted Legacy VAPA and the other schools about a collaboration, I jumped on it.
Though I am the principal at Legacy VAPA, an administrator for 22 years in LAUSD following 15 years of teaching music, I have had the opportunity to support the music programs at VAPA and in my last school in a rich, substantive way. I have not only been able to fully fund our music program, including instruments, equipment, travel/tours, festivals, and competitions, I have frequently sponsored music clubs and taught classes to pilot programs and classes and model instruction for our music teachers. I have worked with the vocal music program over the last five years, sometimes directing groups at lunch, before or after school, and sometimes teaching jazz choir and show choir as regular classes.
Since we made the video:
The video has 5,582 views on YouTube.
The video was featured in the LAUSD Superintendent's Holiday Address reaching approximately 600,000 families.
All four groups continued with their winter programs following the release of the video, most featuring the video in their video or hybrid programs.
At Legacy VAPA, in February, we were able to hire the student teacher who had worked with us in the fall supporting the video project and directing the show choir. Ms. Espinoza served our students as a Teacher Assistant in the music program in 2019–20. Since the program was developed, after spending 4 ½ years off and on as one of the directors, founding the jazz choir and competitive show choir, participating in several concerts, competitions, festivals, and tours, it was time to hand over the reins of the program. I am now fully focused on completing the year, staffing/interviews for next year, and planning our summer and 2020–21 school year plus classroom observations and school operations.
At Legacy VAPA we held multiple events and programs on Zoom.
LAUSD schools returned to campus the week of April 26 in a hybrid model. Teachers are on campus all week and work with two different groups of students on alternate days. Teachers and students have their own online classes (at the same time in the classroom). Sports have returned, and several teams are in season (after school). Afterschool programs are allowed, and band, mariachi, and show choir are practicing before or after school. In-person graduations are allowed with restrictions. Students and staff are being tested for COVID every one to two weeks on site. Most teachers and staff have been vaccinated. Students and staff show a "Daily Pass" every day that shows they have had a recent negative test and are not symptomatic. The district is hosting COVID vaccination and testing centers. While there was a rush to extend the school year in 2020–21, the district is sticking with the calendar previously approved, August 16–June 10, with a week off at Thanksgiving and spring and three weeks off in the winter.
Suggestions for Schools/Districts Moving Forward
This kind of project is a lot of work, but extremely rewarding for teachers and students. One of the benefits was working with a team of like-minded music teachers, all excellent, and all sharing in the work. Though Mr. Lewis did the lion's share of the editing and mixing, we all worked together on other aspects of the project in addition to preparing our own students.
We all learned quite a bit working online.
Most students are "in": They want to participate, but some have challenges including: inadequate WIFI, a device that may or may not work well to record/playback, not always the best place to record audio/video, hesitation to show themselves on camera, and a concern over how they sound to other students they don't know well.
Many challenges can be minimized. The teachers were fantastic at encouraging all of the students (not just their own). Accommodations were made, whenever possible, to deadlines, device used to record, background/place to record video, and more. Some students recorded in their closets, bathrooms, or cars.
We really talked it up and let the students know how proud we were of them. We held to deadlines, but were as flexible as possible. A few students recorded only the opening. When we discussed whether it should be used, we decided that every note that was recorded should be used if possible. And this is what we did. All the names were in the credits.
It's important for teachers to be able to work with other teachers. They learn from each other. Some veteran teachers will seek each other out, but if they do not have connections or know where to start, school and district leaders would facilitate this. The project would not have happened if Mr. Lewis didn't know a few other jazz choir teachers and reached out to us. When I was principal at another school, I organized a "Teacher Jazz Band." We were able to pull together enough teachers to rehearse a big band once a week in our music room at school. The interaction between the teachers and the opportunity to push ourselves to read challenging music was fantastic!
Principals can host clubs and teach classes. It's more common than you may think. There are a few downsides but lots of upsides! I've been doing some form of this since I became a school principal in 2006. I've taught beginning choir, glee club, jazz choir, show choir, a cappella singers, AP Music Theory, Writing for Musicals, and jazz improvisation at different times all while serving as a school principal.
Why?
1) Stronger relationship with students (you are their teacher, not just their principal/AP).
2) You can model excellent teaching and learning (which is why I started doing this before A WASC visit at one of my schools).
3) You can pilot new programs (because there is no class size restriction, you can have as many or as few students as are needed for this).
4) You can help build programs and then transition to a regular teacher (I have done this multiple times).
Why not/suggestions:
1) There might be some pushback from supervising administrators or teachers (arguing that your focus should be on whole school tasks).
2) Time management is a challenge and is key.
3) It is important to have support of your school staff and assistant principal/principal.
4) It is important to focus on what you need to do to be successful, both as the teacher/club sponsor and administrator.
All that said, it is doable in most cases, but this really depends on the specific situation.
School groups that participated were Cortines High School (Director, Drew Lewis), Legacy VAPA High School (Directors, Ed Trimis and Valerie Espinoza), Van Nuys High School (Director, Brianne Zeider), and Torres East LA Performing Arts Magnet (Director, Melissa Rios). The music and video were mixed and produced by Lewis and featured all four groups, three soloists, and story boards created by performers. The video is available here and can be made available upon request.
Legacy Visual and Performing Arts High School is a school of choice in South Gate, California, with an emphasis on the visual and performing arts. Cortines High School for the Performing Arts is a school of choice in LAUSD Local District Central, located in the Grand Arts Corridor. Van Nuys High School is a comprehensive high school in LAUSD Local District Northwest and includes a district-wide VAPA Magnet. Torres East LA Performing Arts Magnet is in LAUSD Local District East and is a district-wide magnet located in East LA. All four schools have open enrollment policies and welcome students from throughout Los Angeles.
About the author:
NAfME member Dr. Edward Trimis (BA, MA, EdD.), has held several teaching and administrative positions in Los Angeles at all levels and has been responsible for many reforms and innovative music and arts programs in schools featured in several newspapers and local and national journals, is an adjunct professor at USC, is a highly sought after presenter at local, state-wide, and national conferences, and frequently serves the Western Association of Schools and Colleges (WASC) as a visiting team chair. Currently the principal at Legacy Visual and Performing Arts High School in South Gate, CA, he has served as a principal at Verdugo Hills High School, City of Angels School and Virtual Academy, and Manual Arts High School, assistant principal at Polytechnic High School, central office positions as a Specialist (Grants Unit) and Coordinator (Operations), and teacher at Huntington Park High School and Berendo Middle School.
Trimis is proud member of the National Association for Music Education, LAUSD Senior High School Principals Organization, Association for Supervision and Curriculum Development (ASCD), the Southern California Vocal Association (SCVA), the Jazz Education Network (JEN), the American Society of Music Arrangers and Composers (ASMAC), and the American Society of Composers, Authors, and Publishers (ASCAP).
Did this blog spur new ideas for your music program? Share them on Amplify! Interested in reprinting this article? Please review the reprint guidelines.
The National Association for Music Education (NAfME) provides a number of forums for the sharing of information and opinion, including blogs and postings on our website, articles and columns in our magazines and journals, and postings to our Amplify member portal. Unless specifically noted, the views expressed in these media do not necessarily represent the policy or views of the Association, its officers, or its employees.
May 12, 2021. © National Association for Music Education (NAfME.org)
Published Date
May 12, 2021
Copyright
May 12, 2021. © National Association for Music Education (NAfME.org)