The History of Double Bass Patterns
By Jason Heath, Orchestral Strings Product Specialist, Eastman Music Company
This blog is sponsored by NAfME Corporate member Eastman Music Company.
The double bass, also known as the upright bass, is a stringed instrument that has been a staple in orchestras and other ensembles for centuries. Over time, the shape and size of the double bass has evolved, leading to various patterns that have become popular among musicians.
One of the earliest double bass patterns was the violone, which emerged in the 16th century. The violone was a large instrument with six strings and a fretted fingerboard. It was used primarily in church music and was often played by a basso continuo player.
In the 18th century, the double bass began to take on a more recognizable shape with the development of the violin-inspired pattern. This pattern featured four strings and a curved back, which allowed for a richer and more resonant sound. The violin-inspired pattern quickly became the standard for double basses, and it is still in use today.
During the 19th century, the double bass underwent another transformation with the development of the three-quarter size bass. This smaller instrument was easier to transport and was popular among soloists and chamber musicians.
The three-quarter size bass is made using a variety of patterns. The Gamba pattern features plain corners and balances good volume with easy playability. The Violin Corner pattern adds in corners resembling those found on violins, resulting in a different shape and tone. Many French basses are patterned after the instruments of Charles Quenoil and feature a more tapered upper bout to enable easier access to the upper positions.
In recent years, there has been a growing interest in 5/8 size double basses, particularly among players of smaller stature. These instruments offer a more comfortable playing experience for musicians who may struggle with the larger size of a full-size bass. While 5/8 size basses were once considered rare and hard to find, they have become more widely available as demand for them has increased. Many manufacturers now offer a range of sizes to accommodate players of all shapes and sizes, ensuring that the double bass remains accessible to a wide range of musicians.
In recent years, there has been a resurgence of interest in vintage double basses, particularly those from the 18th and 19th centuries. Many musicians believe that these instruments have a richer and more complex sound than modern instruments, and they are willing to pay top dollar to acquire them.
While there is no one-size-fits-all when it comes to double bass sizes, it's worth noting that most orchestral bassists use 7/8 size basses. While these instruments can be more challenging to navigate due to their size, many musicians believe that the larger size offers a richer and more resonant sound. Additionally, 7/8 size basses tend to have a longer string length, which can make them easier to play in tune. However, some musicians may find the larger size uncomfortable or difficult to maneuver and may opt for a smaller size instead.
Eastman offers a variety of patterns to meet the needs of students and professionals. Our 1/8, 1/4, and 1/2 size basses are available in Gamba pattern and are designed to meet the needs of developing students. We offer 3/4 basses in Gamba, Violin Corner, and Quenoil patterns. We also have a 5/8 pattern made for the smaller player that still wants a big, resonant sound and a 7/8 Busan pattern designed for premium resonance.
About the author: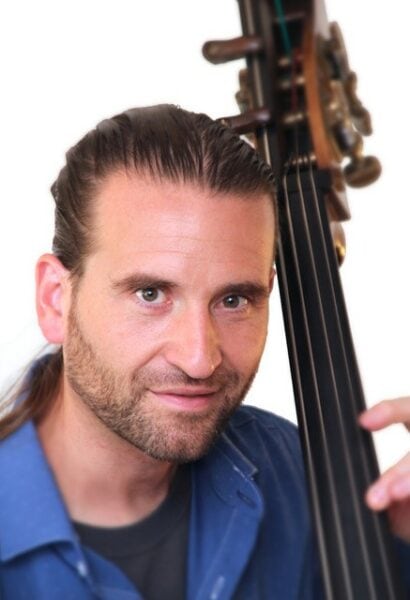 Jason Heath is an active performer, writer, blogger, and teacher who is known for his podcast Contrabass Conversations, which is devoted to exploring music and ideas associated with the double bass. His podcast and blog are highly regarded in the music world.
As an experienced teacher, Jason has taught double bass at DePaul University and the University of Wisconsin-Whitewater. His former students hold positions at orchestras around the world, including the Chicago Symphony and Philharmonie Sudwestfalen.
As a performer, Jason has played with Elgin Symphony Orchestra for 16 seasons and with the Midsummer's music festival in Door County for over a decade. Jason is also a past member of the Board of Directors for the International Society of Bassists and is the Orchestral Strings Product Specialist at Eastman Strings.
Did this blog spur new ideas for your music program? Share them on Amplify! Interested in reprinting this article? Please review the reprint guidelines.
The National Association for Music Education (NAfME) provides a number of forums for the sharing of information and opinion, including blogs and postings on our website, articles and columns in our magazines and journals, and postings to our Amplify member portal. Unless specifically noted, the views expressed in these media do not necessarily represent the policy or views of the Association, its officers, or its employees.
Published Date
August 17, 2023
Copyright
August 17, 2023. © National Association for Music Education (NAfME.org)