Three Students Named Winners and Five Honorable Mentions Recognized in the Third NAfME Student Songwriters Competition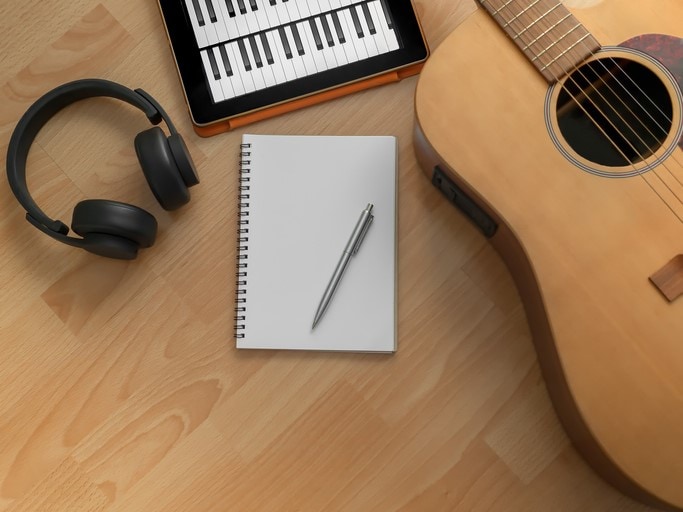 /   News Posts   /   Three Students Named Winners and Five Honorable Mentions Recognized in the Third NAfME Student Songwriters Competition

For Immediate Release
Contact: Catherina Hurlburt at NAfME
catherinah@nafme.org or (703) 860-4000
Three Students Named Winners
and Five Honorable Mentions Recognized
in the Third NAfME Student Songwriters Competition
RESTON, VA (November 2, 2022)—This year National Association for Music Education (NAfME) held its third Student Songwriters Competition for K–Collegiate students. This competition provided students the opportunity to submit original songs. Cash prizes are awarded to selected songwriters. All entrants receive written evaluations of their work. Selected works will be featured during the 2022 NAfME National Conference in National Harbor, Maryland, on November 4.
NAfME member adjudicators selected winners from three categories: grades K–8, grades 9–12, and collegiate/graduate students. Each entrant must be sponsored by a NAfME member. Submitted compositions needed to be 5 minutes or less and include an audio recording and lyric sheet (lead sheet optional).
These students were recognized for their submissions:
K-8
Winner
Emma James, Don't Forget
London Middle School, Corpus Christi, Texas
Teacher: Luis Zepeda
Honorable Mention
Eila Conopask, One Day
Avon School, Avon, Connecticut
Teacher: Jane Sitarz
High School
Winner
Yuta Takahashi, Ice cream in the driveway
Greenwich High School, Greenwich, Connecticut
Teacher: Barbara Freedman
Honorable Mentions
Dexter Griffin, disposition
Berkeley High School, Berkeley, California
Teacher: Karen Wells
Sanjna Rajagopalan, Textbook Answers
Ridgewood High School, Ridgewood, New Jersey
Teacher: Natalie Cardillo
Collegiate
Winner
Sam Harrison, Hand of Hodges
Auburn University, Auburn, Alabama
Honorable Mentions
Caroline Bergan, Dear Stranger
Syracuse University—VPA—Setnor School of Music, Syracuse, New York
Roman Rivera, Like Me More
Roman Rivera, Fresno, California
Listen to all the winning and honorable mention student works here.
###
National Association for Music Education, among the world's largest arts education organizations, is the only association that addresses all aspects of music education. NAfME advocates at the local, state, and national levels; provides resources for teachers, parents, and administrators; hosts professional development events; and offers a variety of opportunities for students and teachers. The Association has supported music educators at all teaching levels for more than a century. With more than 50,000 members teaching millions of students nationwide, the organization is the national voice for music education in the United States.
Follow NAfME on Twitter (twitter.com/nafme) and on Facebook (facebook.com/nafme).
For additional information, contact Catherina Hurlburt at catherinah@nafme.org or 703-860-4000.
Published Date
November 2, 2022
Copyright
November 2, 2022. © National Association for Music Education (NAfME.org)