Three Students Named Winners of NAfME 2020 Electronic Music Composition Competition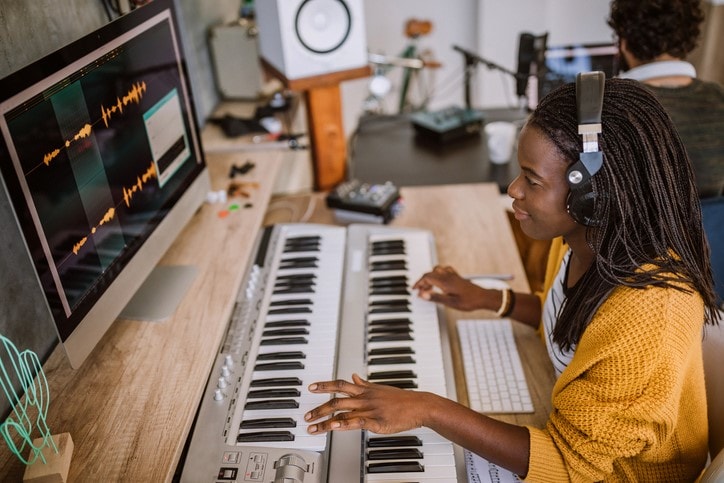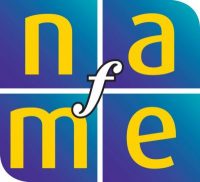 For Immediate Release
Contact: Catherina Hurlburt at NAfME
catherinah@nafme.org or (703) 860-4000
Three Students Named Winners of
NAfME 2020 Electronic Music Composition Competition
RESTON, VA (September 30, 2020)—The National Association for Music Education (NAfME) Electronic Music Composition Competition recognizes outstanding compositions and highlights the effectiveness of music technology in the school curriculum. Entries are judged based on their aesthetic quality, use of electronic media, and the power of the composition. Special thanks to presenting sponsor Soundtrap®, A Spotify Company for providing the competition prizes: for students age 13 or older, a three-month Premium Personal Soundtrap Account (for winners under age 13, account access is handled by the teacher and/or guardian); and for teachers, access to Soundtrap for Education for one-year (up to 50 users).
NAfME member adjudicators selected winners from three categories: grades K–8; grades 9–12; and collegiate. Each entrant must be sponsored by a NAfME member or be a NAfME Collegiate member in good standing. Submitted compositions needed to be 5 minutes or less and either be composed electronically or include electronic instruments (vocal and/or acoustic instruments could be combined with electronic instruments).
These selected composers receive a three-month Premium Personal Soundtrap Account:
K–8: "Breakthrough" by Matthew Lee
Primoris Academy, Allendale, New Jersey
Teacher: Daseul Kim
K–8 Honorable Mention: "Rapid Fire" by Braylon Cook
Riverside Presbyterian Day School, Jacksonville, Florida
Teacher: Lisa Butler
K–8 Honorable Mention: "Alive" by Jackson Laird
Rainey-McCullers School of the Arts, Columbus, Georgia
Teacher: Samuel Brown
---
9–12: "Soul Dog" by Elijah Croyle
Glacier Peak High School, Snohomish, Washington
Teacher: Tadd Morris
9–12 Honorable Mention: "Time Machine" by Madeline Cahill
New Roads, Los Angeles, California
Teacher: Stephen Billington
9–12 Honorable Mention: "To Mars and Back" by Preston Leatherman
Tinora High School, Defiance, Ohio
Teacher: Brett Grime
9–12 Honorable Mention: "Birth of a Legend" by Shawn McIntire
Lakes Community High School, Lake Villa, Illinois
Teacher: Elliott Hile
---
Collegiate: "Cali-Mexup" by Estevan Olmos
Clovis, California
School: California State University–Fresno
Collegiate Honorable Mention: "You'll Never Get to Heaven" by Daniel Cobo
Rancho Cucamonga, California
School: Azusa Pacific University
Listen to all the winning and honorable mention student compositions here.
###
National Association for Music Education, among the world's largest arts education organizations, is the only association that addresses all aspects of music education. NAfME advocates at the local, state, and national levels; provides resources for teachers, parents, and administrators; hosts professional development events; and offers a variety of opportunities for students and teachers. The Association has supported music educators at all teaching levels for more than a century. With more than 60,000 members teaching millions of students nationwide, the organization is the national voice for music education in the United States.
Follow NAfME on Twitter (twitter.com/nafme) and on Facebook (facebook.com/nafme).
For additional information, contact Catherina Hurlburt at catherinah@nafme.org or 703-860-4000.
Published Date
September 30, 2020
Copyright
September 30, 2020. © National Association for Music Education (NAfME.org)