Utilizing Music Experiences to Enhance Social Interaction
A Look at Autism in the Music Classroom
By NAfME Members Adam Dalton and Briana Nannen
"If you've met one person with autism, you've met one person with autism."
—Dr. Stephen Shore, professor of special education at Adelphi University
As music educators, we teach any and every student who enters our classroom. It is our goal to provide each child with a positive musical experience where they grow not just musically but personally as well. Often, we find ourselves confronted with situations we were not prepared for in our teacher training, which can inadvertently disadvantage some of our students. Due to changes in the way autism spectrum disorder (ASD) is diagnosed, we are seeing more and more students with autism in our classrooms. No one person with autism is alike, though one common challenge for persons with ASD is their ability to interact socially with others. Using music as a vehicle for social interactions can provide new opportunities for meaningful and engaging social experiences for all students.
Recent Developments with Autism Spectrum Disorder
With so much information to cover in music education training, teaching special learners is often overlooked or quickly glossed over to include other content. There is much about ASD that we don't know, but new information is available every year. It is important for educators and administrators to stay up-to-date with the latest information available.
Autism Facts[1] 
In 2018, the CDC determined that autism affects 1 in 59 children with half exhibiting an intellectual disability.
Developmental challenges include social interactions as well as verbal and non-verbal communication.
Autism is diagnosed 4x more often in boys than in girls.
Autism affects all ethnic and socioeconomic groups.
Challenges[2] 
Nearly half of those with autism wander or bolt from safety.
40% of children with autism do not speak.
2/3 of children with autism between the ages of 6 and 15 have been bullied.
Children with ASD have self-injurious behaviors such as head banging, arm biting, and skin scratching.
While autism does not affect life expectancy, there is a higher mortality risk among people with autism.
There is no cure for autism, although early intervention
can support healthy development.
How Can We Help?
"Kids have to be exposed to different things in order to develop. A child is not going to find out he likes to play a musical instrument if you never expose him to it…"
—Temple Grandin, author and speaker on autism
The 2014 NAfME National Standards advocate for more significant opportunities for student collaboration and active engagement, which enhance the overall learning process by providing valuable social interaction experiences for students. However, students with autism spectrum disorder often struggle to accurately interpret and respond to social cues.
Strategies for success in the music classroom 
Understanding ASD
Performance/assessment preparation
Consistent classroom rules
Routine
Sound before theory
Music selection based on current interest
Provide a specific part to their ability level
Make recordings/videos for the students to practice along at home
Find the time and space in your classroom for the students to move and feel comfortable
Universal Design for Learning 
We have found that the principles of Universal Design for Learning (UDL) can be beneficial in addressing the challenges faced by students with autism in the music classroom. UDL is a way of teaching and learning that gives every student an equal opportunity to succeed. It provides a flexible way for students to access material and demonstrate their mastery while working to meet the learning needs of all students.
Three principles of UDL[3]
Multiple means of representation—give learners various ways of acquiring information and knowledge
Multiple means of expression—provide learners alternatives for demonstrating what they know
Multiple means of engagement—tap into learners' interests, offer appropriate challenges, and increase motivation
Following these principles while developing lesson plans can benefit all students, not just those with autism. However, providing students with autism various ways to acquire information and show their understanding can decrease the stresses they may feel in our classroom. Through simple changes to our planning we can give all students the opportunity to succeed.
By encouraging teachers to create classrooms that are collaborative and engaging, not only are they implementing best teaching practices, they are also enhancing student learning and, by extension, positively impacting the future of music education.
"I might hit developmental and societal milestones in a different order than my peers, but I am able to accomplish these small victories on my own time."
—Student with autism
References
"Autism Fact Sheet." National Autism Association, 2019.
"Autism Facts and Figures." Autism Speaks, 2019.
Kurzweil Education. "THREE PRINCIPLES OF UDL." UDL: Three Principles, 2019.
"Utilizing Music Experiences to Enhance Social Interaction" was presented as a session as part of the "Amplify: Student Engagement" strand at the 2019 NAfME National Conference on November 8, 2019.
About the authors: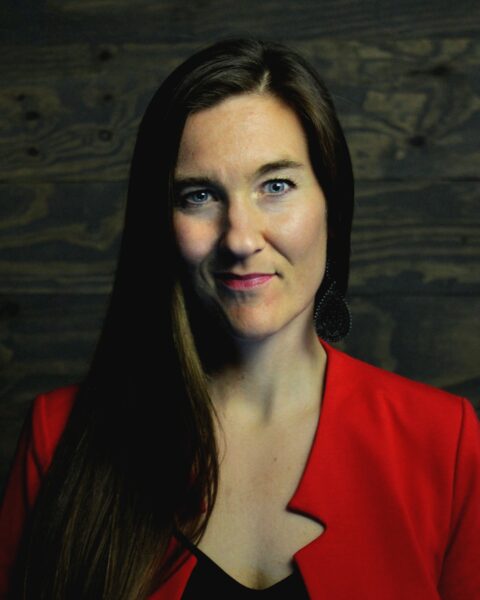 NAfME member Briana Nannen is an Assistant Professor of Choral Music Education and the Coordinator of Music Education at Marshall University. Her teaching responsibilities at Marshall include the University Chorus and Marshall's a cappella ensemble, 3rd Avenue, along with teaching coursework in the graduate and undergraduate music education curriculum. Dr. Nannen's research interests are focused on gender stereotypes in music, gender practices in music classrooms, the psychological development of adolescents, and inclusive music practices for students. Dr. Nannen has a PhD in Music Education with a minor in Educational Psychology from the University of Nebraska-Lincoln, a Master of Music Education from the University of Illinois at Urbana-Champaign, and a Bachelor of Music in Music Education from Elmhurst College. In addition to camping and hiking, Dr. Nannen also enjoys training for and participating in endurance sporting events.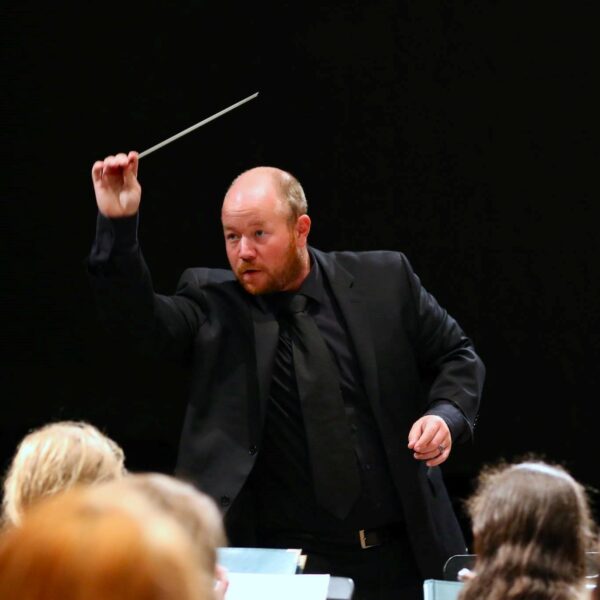 NAfME member Dr. Adam Dalton is currently the Director of Bands and Associate Professor of Music at Marshall University. There he oversees all aspects of a comprehensive band program as well as teaching graduate and undergraduate courses in conducting and music education. His ensembles have performed both nationally and internationally including upcoming performances in London, England, in January 2020. Dr. Dalton is a native of Virginia where he attended James Madison University and earned a Bachelor of Music in Music Education. After graduating, he moved to Atlanta, Georgia, where he taught high school at Milton High School, a large 5A program in Georgia as well as teaching band at various elementary schools. He then accepted a Graduate Teaching Assistantship at The University of Alabama where he received his Master of Arts in Music Education and a Doctor of Musical Arts in Instrumental Conducting.
Did this blog spur new ideas for your music program? Share them on Amplify! Interested in reprinting this article? Please review the reprint guidelines.
The National Association for Music Education (NAfME) provides a number of forums for the sharing of information and opinion, including blogs and postings on our website, articles and columns in our magazines and journals, and postings to our Amplify member portal. Unless specifically noted, the views expressed in these media do not necessarily represent the policy or views of the Association, its officers, or its employees.
September 23, 2019. © National Association for Music Education (NAfME.org)
Published Date
September 23, 2019
Copyright
September 23, 2019. © National Association for Music Education (NAfME.org)