Four Tips for Teaching Music Fundamentals to Students with Special Needs
By NAfME Member Sarah J. Midgley-Scuderi
Teaching music to special needs children can make many educators feel uneasy. Most of us were not taught how to properly adapt our lessons for these students, and as a result are often left scrambling for ideas on how to differentiate our instruction.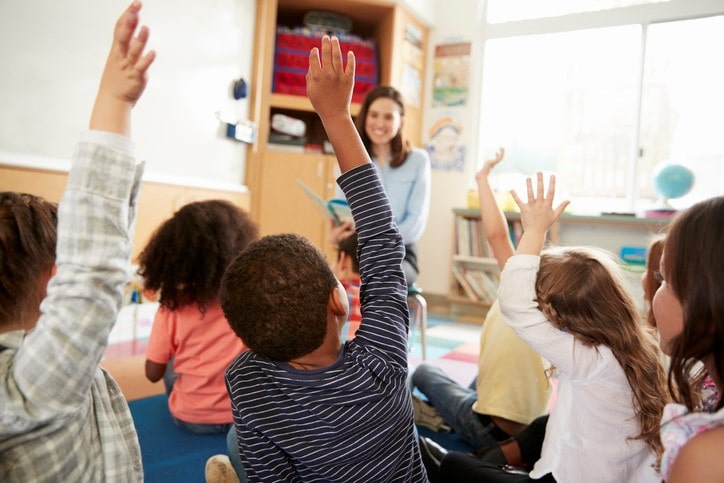 It is my hope to provide educators some basic tips on how to teach the fundamentals to special needs students that can be adapted to any general music classroom setting.  Each of these four techniques needs to be used consistently in order to insure the best results.
Rhythm:
I use a four-tiered system when teaching rhythm to my students. At the beginning of the year I start the students off by clapping and performing ostinatos using their names. Students with special needs connect well to their names- it is who they are! It also helps me and the other classmates learn everyone's names quickly and efficiently.
Once they are comfortable with the introduction activity, we move on to everyday words.  I tend to use words that pair up with whatever holiday we are celebrating at the time (usually Halloween) and I add pictures with each word to help students who might still be working on their word recognition. We will again use the words and ostinatos, but this time I will add background music for the students to improve their steady beat skills.
Next, the students will graduate to learning music notation through color. Each note value is assigned a specific color (Red for a quarter rest, green for a quarter note, yellow for a half note, blue for eighth notes, and so on) and students learn to recognize the name of those notes using the "Ta" and "Ti-Ti" counting method. To help my students transition to reading notation, I might keep the picture of the word on the board, but also have the color-coded notation underneath. For example- "Ti-Ti, Ta" might have a picture of a "Polar Bear" or "Santa Clause". Gradually I will take away the pictures and just use the notation.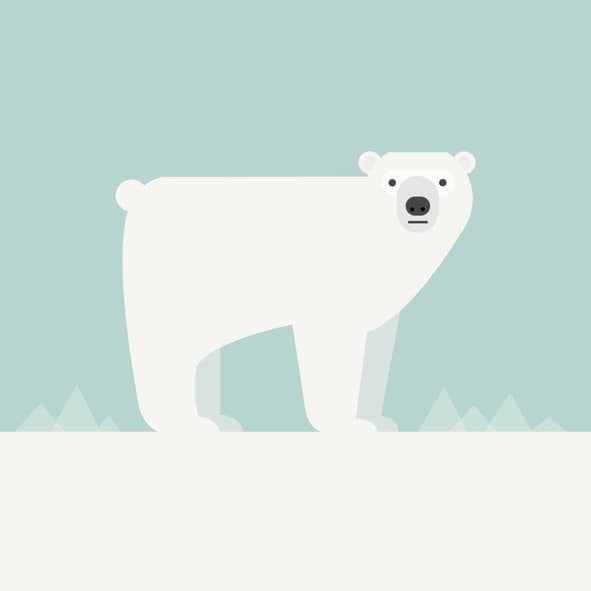 The last step in the rhythm reading process is to take away the color and have the students read actual black-colored notation. Some of my students are capable of reading traditional notation sooner than others, so for those who need extra help I will have separate reading sheets showing both the colored and tradition notation to help ease them into it.
Pitch Matching:
Not every student I teach has the ability to speak so I needed to come up with a way for all of my students to participate in our pitch matching exercises. I generally start by teaching all of my students solfege because even my non-verbal kids can do the hand motions. For the select few that cannot, I created cards they can hold with Popsicle sticks with pictures of each hand movement on them.  Each solfege syllable has also been color coded using the boom whacker coloring system. Those students who can sing are then pushed to sing the syllables, and those students who cannot are either given boom whackers or colored hand bells to play on. It takes a little longer for the non-verbal students to get through the exercises so I will break my students into groups and have my T.A.'s help out with each group.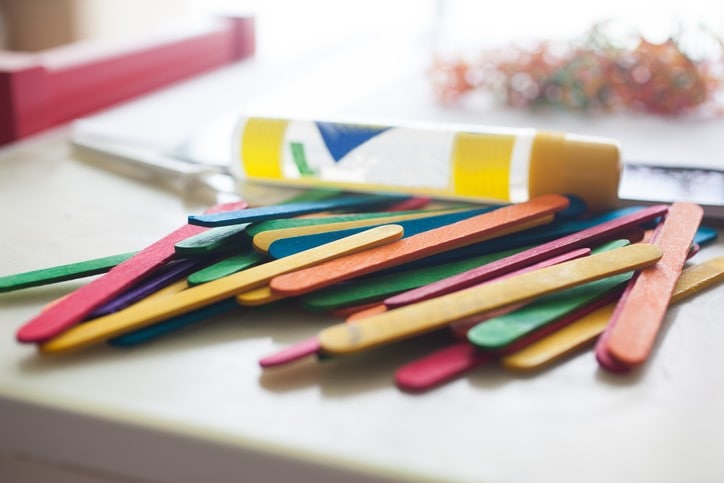 Lyrics:
To help my students remember and learn the lyrics I make sure to always include pictures in my lyrics. I place each picture above the words we are reading (make sure to use enough pictures so that the students understand the main idea of the song) and then pair a movement to the words. Sometimes classes have a difficult time remembering all the words to the songs, so I will start with just the chorus section and have them move to the verses. For my non-verbal students I will require that they do the movements OR sometimes (depending on the context of the piece) tap the syllables to each word. I ALWAYS make sure they have a way to participate in the activity we are doing.
Critical Listening:
My older students fill out critical listening sheets on a monthly basis. Most of the time they are able to have a "choice" listening; and sometimes I choose and match it with a unit we are doing. My sheets use pictures as a well as words and my students circle which ever answer they deem appropriate for the listening. I have noticed that many of my students will only circle the first answer on the sheet, so I make it a point to switch up where the correct answer is and correct them when they need it.  My students are often given choice time during the day, so the choice listening activity was designed to tie in a thread from their usual schedules. It also gives them a feeling of ownership over their learning.
About The Author:
Sarah J. Midgley-Scuderi is an itinerant music teacher at OCM BOCES throughout the Syracuse and Cortland, NY regions. She is also an active saxophonist, woodwind doubler, and private woodwind instructor. She holds a B.A. in Music Education from SUNY Fredonia and an M.A. in Saxophone Performance from Florida State University.
Citations:
Sobol, Elise S. An Attitude and Approach for Teaching Music to Special Learners.
Did this blog spur new ideas for your music program? Share them on Amplify! Interested in reprinting this article? Please review the reprint guidelines.
The National Association for Music Education (NAfME) provides a number of forums for the sharing of information and opinion, including blogs and postings on our website, articles and columns in our magazines and journals, and postings to our Amplify member portal. Unless specifically noted, the views expressed in these media do not necessarily represent the policy or views of the Association, its officers, or its employees.
Kristen Rencher, Social Media Coordinator. March 30, 2015. © National Association for Music Education (NAfME.org)