she/her/hers
Portland State University
Portland, Oregon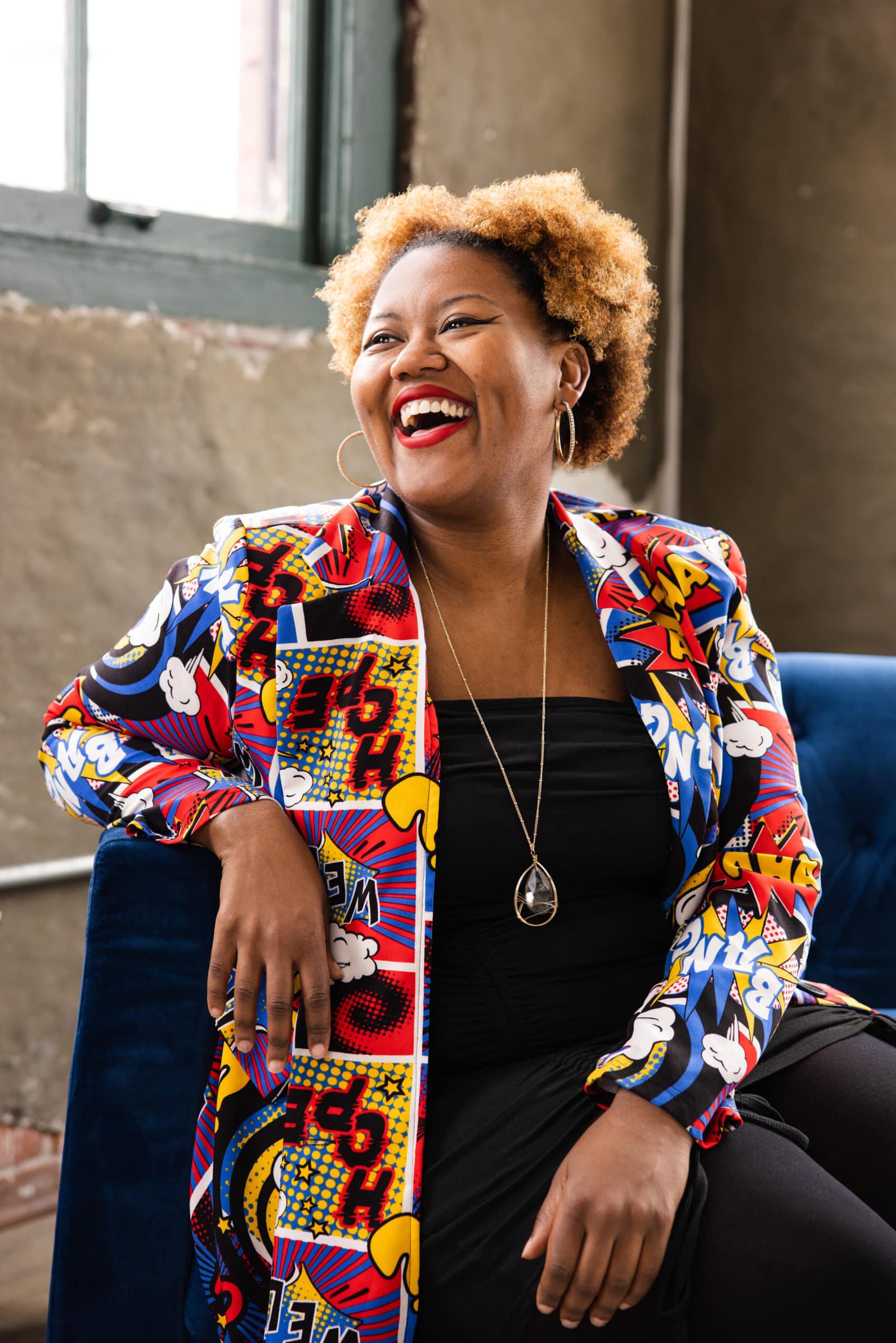 Coty Raven Morris  is a proud alumnus of Texas State University- San Marcos where she studied with Drs. Lynn Brinckmeyer and Joey Martin. She received her Masters of Music in Choral Conducting from Michigan State University in the Spring of 2020 under Drs. David Rayl, Jonathan Reed, and Sandra Snow.
She is currently the Hinckley Visiting Assistant Professor of Choir, Music Education, and Social Justice at Portland State University. Prior to this, she was the Director of Choirs at Crosby High School in the Houston area and has served as the Outreach Choir Director at the MSU Community Music School and Music Director at Grand Ledge United Methodist Church. Her choirs received consistent Sweepstakes & Division I ratings at UIL and choral festivals.
Morris was the recipient of the Hays CISD Linebarger Academic Recognition Award for 2013 & Galena Park ISD's Dazzling Diamond Award in  2014, 2016, 2017, and 2018  for outstanding mentorship and leadership in her field. She is the Northwest Choral representative for the National Association for Music Education as well as the Community Choir Chair for Northwest  region of the American Choral Directors Association. Her most recent acknowledgments include being a nominee for the Portland State University George C Hoffman Faculty award as well as a Quarter-finalist for the 2023 Music Educators Grammy!
A newly published author and composer, Morris is a sought after clinician and speaker across the country. She has recently served as the Clinician and Headliner for Florida ACDA, Washington MEA, and Minnesota ACDA as well as the Keynote speaker for the city of Lake Oswego's Juneteenth festival. She also serves as the Community Choir Chair for the NW American Choral Directors Association and the Choral Chair for the National Association for Music Education. Her future engagements include serving as the Keynote Speaker for the National Kodaly Conference and the Oklahoma All State Middle School Treble Choir. Morris has been a choir member of the South Texas Vocal Artists and Mirabai and has devoted over a decade of summers to working as a camp director at the Texas State, Northeastern, and Lamar University summer camps. She is currently the camp Director for the Oregon Repertory Singers Summer Sing Camp.
Coty Raven Morris the Founder of Being Human Together, a budding community rooted in music education striving to normalize difficult topics in our field through conversation and connection. BHT seeks to discuss traditionally taboo topics like mental health, systemic oppression, diversity, and inclusivity. And… She is also an avid boxer! (2023)