The NAfME Summer Learning Guide
Enrich. Prepare. Engage.
Summer Study Opportunities
NAfME Professional Development Opportunities
NAfME Resources to Peruse over the Summer
Summer Program Opportunities from NAfME corporate members and sponsors

Opera Camp for Kids: Join Opera Theatre of Saint Louis for a virtual week-long camp exploring the hilarious high seas adventure of Gilbert & Sullivan's The Pirates of Penzance! Campers will learn about singing, acting, writing, composing, music, making instruments, and designing costumes, lighting, and sets — all the things that go into Opera Theatre's show-stopping productions. OTSL professionals and leading music educators will guide campers on their Zoom voyage, which will conclude with a premiere of the campers' own at-home video of an original scene inspired by The Pirates of Penzance. Learn more.

Music! Words! Opera! Virtual Workshop for Educators: Co-presented by Central City Opera and Opera Theatre of Saint Louis.
Learn to create and produce original musical works in the classroom.
Discover arts integration strategies for core subjects.
Engage with fellow educators from around the country.
Join us for an interactive exploration in creating and producing original musical works from the K-12 student perspective and discovering arts integration strategies for the classroom through Mozart's fairytale masterpiece The Magic Flute.  National trainers Jeff Gilden, Neil Ginsberg, and Ilasiea Gray will lead the four-day workshop which is open to educators and teaching artists from all disciplines! Learn more.

Spring Training Vocal Camp: Step into the spotlight at Opera Theatre's Spring Training Vocal Camp! We're pulling back the curtain on the life of a professional performer in this popular summer camp for teens! Students will work with educators and artists from some of the top programs in the country — including The Juilliard School, Oberlin Conservatory, Boston Conservatory, and more — as they immerse themselves in the world of the arts. This week-long virtual camp includes daily vocal lessons, master classes and conversations with OTSL's season artists, interdisciplinary workshops on vocal and dramatic artistry, and concludes in a recital performance for friends and family. Learn more.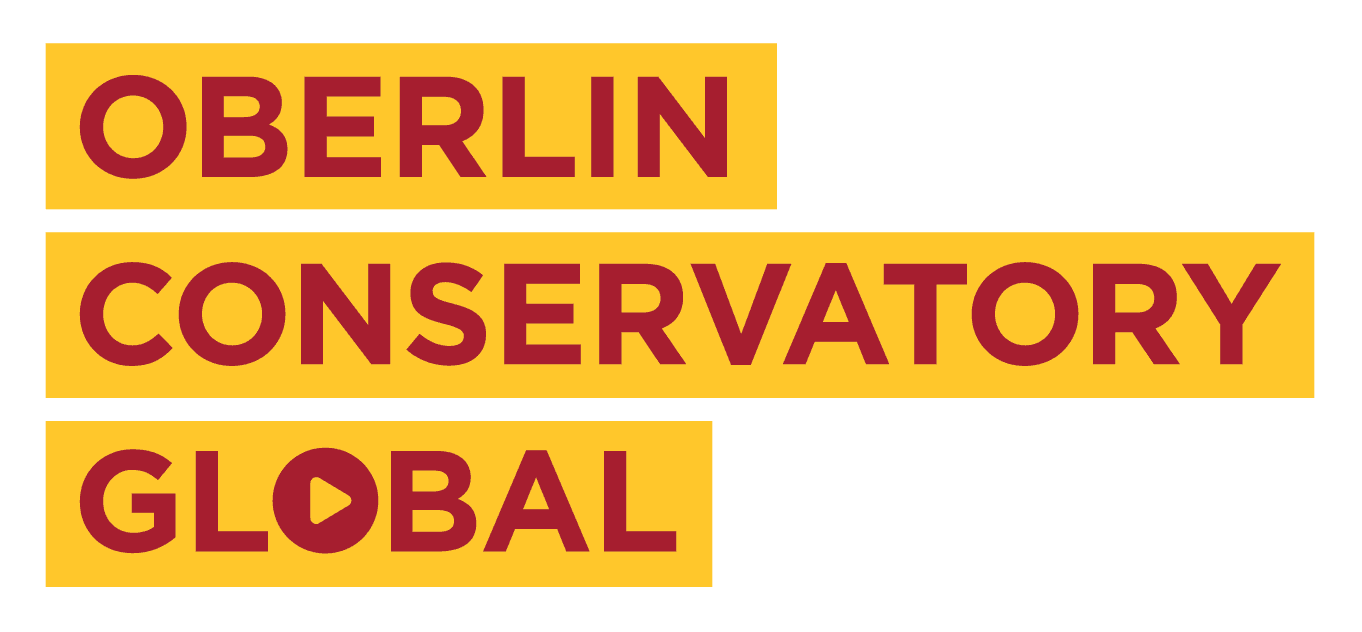 Oberlin Conservatory Global: Music Theory Jumpstart (June 21-July 30, 2021): This six-week online fundamentals course has been designed for students and life-long learners by Oberlin Conservatory music theory professor Joseph Lubben. Whether you are preparing for AP or college-level Music Theory, or needing an introduction or refresher course, you'll develop fluency with clefs, intervals, rhythm and meter, scales, and chord types. You will also be exposed to foundations of musical form, approaches to timbre, a variety of analytical perspectives, and a diverse repertoire. The course consists of one weekly pre-recorded lecture, one weekly live workshop with small groups, and structured self-study using uTheory.com along with pencil-and-paper assignments. 

The Summer Music Institute in the School of Music, Dance and Theatre has courses and workshops that are open for registration as part of the Music Learning and Teaching program at Arizona State University. Courses are available for CEU hours or for graduate-level credit.
Registration and a complete list of courses are available on our website: https://musicdancetheatre.asu.edu/summer-music-institute/schedule. 
We hope that you will join us this summer either in person or through ASU Synchronous (Zoom) learning to meet your career goals!  There is something for everyone!
Future Music Educators Institute: The College of New Jersey is thrilled to launch FUTURE MUSIC EDUCATORS INSTITUTE from June 28th-July 2nd, 2021— a new virtual summer program for vocal & instrumental students in grades 9-12 who are interested in becoming a music teacher/conductor! This pre-college music education program will feature daily classes in Music Teaching Methods with Dr. Nick McBride (TCNJ Assistant Professor of Choral Music Education/Institute Director), Conducting with Dr. Eric Laprade (TCNJ Director of Bands), elective classes in Music Theater Direction with Susan Barry, Music Technology, Music Theory for Music Educators, as well as daily Masterclasses with TCNJ Music faculty, Dr. Lynnel Joy Jenkins (TCNJ Choral Music Education Artist in Residence), and with Music Director of HAMILTON on BROADWAY, Ian Weinberger! Due to generous support from TCNJ's Department of Music, we are proud to offer a reduced tuition of just $75 for the entire week-long program. For more details and to register, visit: music.tcnj.edu/events/events-institute/
Interested students can visit the website or contact me at: mcbriden@tcnj.edu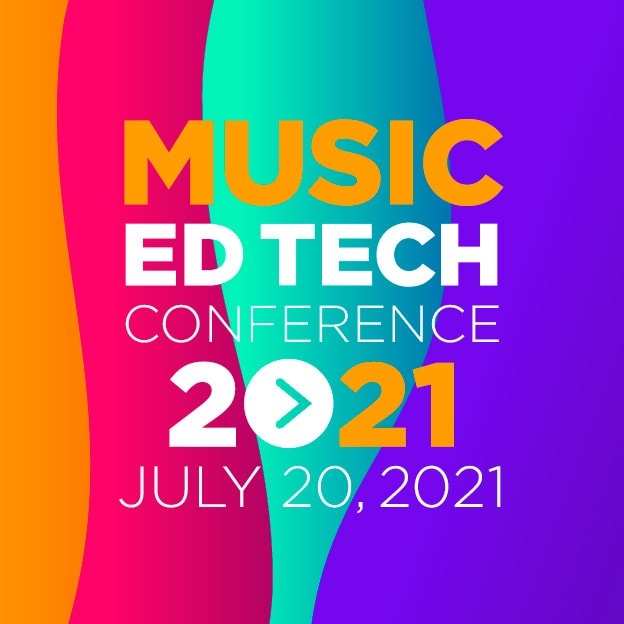 The Music Ed Tech Conference 2021: Renew, Refresh, Rebuild, is a free virtual conference held on Tuesday, July 20, 2021. It is open to all music teachers and features an incredible line-up of music educators from a wide variety of backgrounds, including two keynote speakers: Dr. Jeffrey A. Murdock (2021 GRAMMY™ Music Educator of the Year) and Victor Wooten (bassist and founding member of Bela Fleck and the Flecktones). Attendees will be able to attend breakout sessions focusing on specific content areas and strategies for using technology to strengthen and rebuild music programs in the 2021-22 school year and beyond.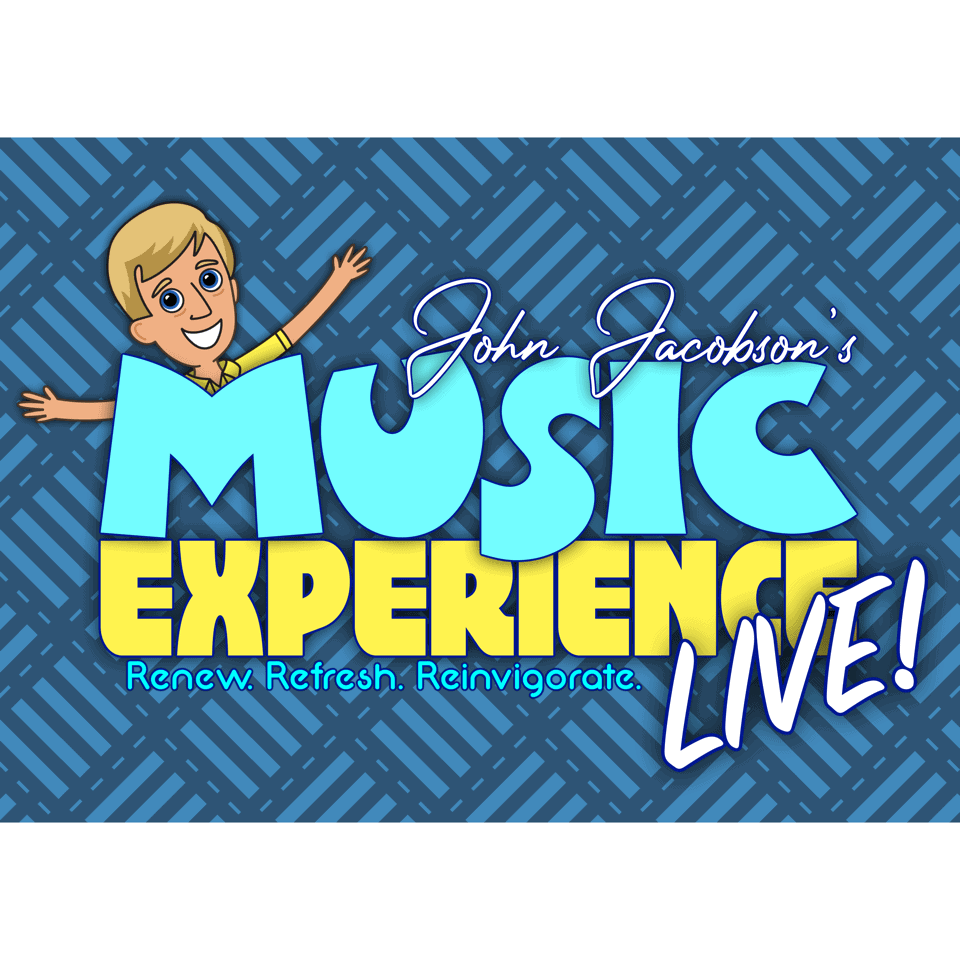 JJ and Me, Live!: Join John Jacobson, Roger Emerson, Cristi Miller, Rollo Dilworth, Mac Huff, Susan Brumfield, Andy Beck, Jonathan Palant, and Emily Crocker in Fort Worth or Virtually July 12 and 13 at JJ and Me Live to:
1) RENEW your teaching spirit
2) REFRESH the classroom with new and exciting materials
3) REINVIGORATE the musician inside you to be the best educator possible
We know this past year has been difficult for all educators and, through the summer workshop, our hope is to help inspire you and provide you with resources to rekindle your classroom spirit as you enter into a new school year. Teachers who register virtually or in-person will receive a professional development certificate.
Point of contact: John Jacobson
information@jjandmeinc.com
The Barbershop Harmony Society's premier education event, Harmony University, is returning virtually July 17-August 7. This flexible education event connects you LIVE to faculty and peers from around the world. PLUS enjoy delayed session viewing until September 1st! Packages start at just $65. 
Our special seminars aimed at the middle and high school choral classroom explores ways this distinctive American genre grabs students with its close harmony. World class faculty with successful barbershop programs of their own discuss performance practices, chord vocabulary, stylistic approaches, and literature for young voices. Select the seminars, courses, electives, and networking opportunities that best meet YOUR needs!
LEARN MORE: www.barbershop.org/vhu.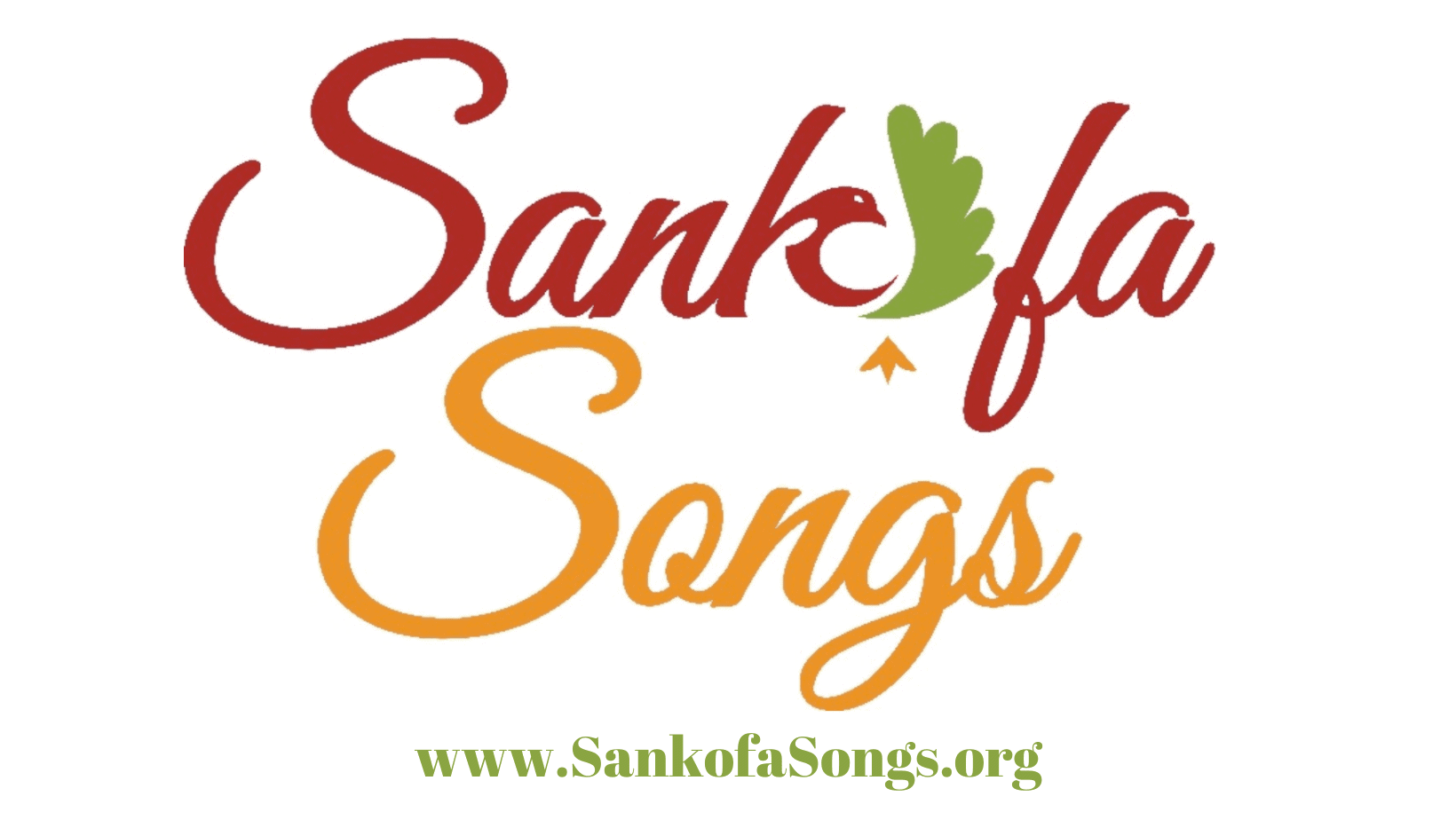 SankofaSongs and the Hayti Heritage Center, with support from the NC Humanities Council, have joined together to present SankofaSongs Summer Institute. This event is dedicated to culturally relevant teaching strategies that will equip teachers to deepen all students' experience of American music. The institute is virtual and is scheduled for July 22-24, 2021. With a theme of Scott Joplin's grand opera Treemonisha, the 2021 institute will offer three days of programming designed for PreK-college music educators and arts administrators, and featuring an expert faculty, panel discussions, presentations, workshops and experiential learning. This groundbreaking initiative sets the stage for teaching music of the African diaspora with authenticity, context and confidence. Watch our launch video. Register Today!
Learn more: https://www.sankofasongs.org/

BACK TO SCHOOL
RECORDERS WITH RAN
Clinician: Dr. Ran Whitley, Campbell University
It's time to get back into the swing of teaching recorder!  Ran will present a full day of recorder workshops at Walnut Creek Elementary School in Azle, Texas on Monday, August 2nd from 8 am-4 pm.  Topics include Recorder Instruction-In and Out of the Classroom, Writing an Orff Orchestration, American Folk Songs and Dances with Orff, Boomwhacker Fun and Collaborative Ensembles.  This is a free session which is sponsored by Macie Publishing Company.  CPE Credits are provided by United Educators Association.  Recorders and Door Prizes supplied!

University of Florida online Master of Music in Music Education program: The University of Florida's online Master of Music in Music Education program was designed to help creative, innovative educators develop the knowledge and skills to inspire the next generation of musicians. This 100% online program is taught by leading experts in the field and applies cutting-edge research to explore practical and theoretical perspectives on music pedagogy. As an established leader in online education, UF offers a uniquely engaging learning environment where students can connect with our faculty and use the latest digital tools. 

The Hybrid Summer Master of Arts in Music and Music Education at Teachers College, Columbia University: The Hybrid Summer Master of Arts in Music and Music Education at Teachers College, Columbia University prepares you to further your career and inspire the next generation of students by advancing your knowledge of music pedagogy, research, and performance. Take flexible online courses from our distinguished faculty so you can complete your degree while you work. Get the best of both worlds with summers on campus in New York City.
Are you thinking about teaching Ukulele or Guitar? Do you want some ideas on how to expand your ukulele or guitar program. Do you need graduate credit? Take a Teaching Guitar Workshop! This week long, professional development opportunity will be held different weeks in various cities. Check out the website for more info: https://www.guitaredunet.org/ 

Sunderman Conservatory of Music at Gettysburg College: The Sunderman Conservatory of Music at Gettysburg College offers three degrees: the Bachelor of Music in Performance, the Bachelor of Arts in Music, and the Bachelor of Music Education. Students may also double-major in music and an outside field or minor in music.  The curriculum encompasses a wide variety of music genres and traditions. Majors, minors and non-music majors take advantage of performing opportunities in vocal and instrumental ensembles including orchestra, choirs, wind symphony, opera workshop, jazz ensembles, Balinese Gamelan, and numerous chamber groups. Gettysburg College is a nationally-recognized liberal arts college; the Sunderman Conservatory is accredited by the National Association of Schools of Music.
Smithsonian Folkways World Music Pedagogy
Smithsonian Folkways World Music Pedagogy workshops get to the grassroots of facilitating an understanding of music across world cultures. All courses incorporate live music participatory experience guided by top artists, as well as an array of guest faculty who are leaders in the field. CEU credits and professionalization experience offered for teachers. This year's hosting institutions are:
University of Washington–Teaching Music/Teaching Culture (Online, 6/28–7/1)
West Virginia University–Celebrating Global and Local Music Cultures (Online, 6/28–7/2)
University of St. Thomas–Creating Anti-Biased Environments (In person, 6/28–7/2)
Eastern Washington University–World Music Workshop (In person, 8/16–21)
Learn more and register at folkways.si.edu/world-music-pedagogy-courses.
For information about listing your program on this page, or to make changes or updates to your listing, contact Ashley Wales, Ashleyw@nafme.org.