2021 ALL-NATIONAL HONOR ENSEMBLES
PROGRAM INFORMATION
The National Association for Music Education has made the decision to cancel the in-person 2022 All-National Honor Ensembles, originally scheduled to take place January 2-6, 2022 in San Diego, CA.   
A virtual 2021 All-National Honor Ensembles program will take place on Saturday, January 22 – Monday, January 24, 2022. The cost to participate is $150.00.
Applications are now open.
The deadline to apply is Wednesday, September 15, 2021 at 11:59 PM Eastern Daylight Time (EDT).
The 2021 virtual event will include several rehearsals with the 2021 ANHE Conductors, workshops with renown clinicians, and each ensemble will create a final, recorded performance which will be premiered online during the 37th-annual Music In Our Schools Month (MIOSM). The final performances will be free of charge but will require sign-up in advance to view. Details regarding other exciting opportunities including merchandise pre-orders, mock auditions with instructional staff from the U.S. Army Music Program, U.S. Marine Corps Music Program, and Schmidt Vocal Arts, and a national, virtual College Fair will be shared in the coming weeks.
ABOUT THE NAfME ALL-NATIONAL HONOR ENSEMBLES
The NAfME All-National Honor Ensembles (ANHE) represent the top-performing high school musicians in the United States. So much more than a musical showcase, the ANHE program is a comprehensive and educational experience.
Find information on past NAfME All-National Honor Ensembles.
HAVE QUESTIONS?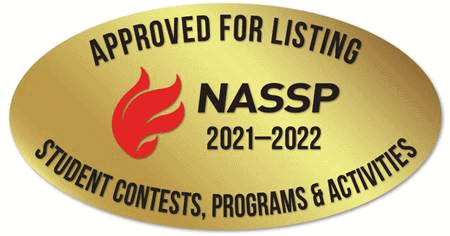 The National Association of Secondary School Principals has placed this program on the 2021-2022 NASSP List of Approved Contests, Programs, and Activities for Students.