2021 ALL-NATIONAL HONOR ENSEMBLES
PROGRAM INFORMATION
The National Association for Music Education has made the decision to cancel the in-person 2021 All-National Honor Ensembles, originally scheduled to take place January 2-6, 2022 in San Diego, CA.   
A virtual 2021 All-National Honor Ensembles program will take place on Saturday, January 22 – Monday, January 24, 2022. The cost to participate is $150.00.
Applications for the 2021 All-National Honor Ensembles closed
on September 15, 2021 at 11:59 PM ET.
ABOUT THE NAfME ALL-NATIONAL HONOR ENSEMBLES
The 2021 virtual event will include several rehearsals with the 2021 ANHE Conductors, workshops with renown clinicians, and each ensemble will create a final, recorded performance which will be premiered online during the 37th-annual Music In Our Schools Month (MIOSM). The final performances will be free of charge but will require sign-up in advance to view. Details regarding other exciting opportunities including merchandise pre-orders, mock auditions with instructional staff from the U.S. Army Music Program, U.S. Marine Corps Music Program, and Schmidt Vocal Arts, and a national, virtual College Fair will be shared in the coming weeks.
2021 ANHE PROGRAM INFORMATION
RESOURCES
ABOUT THE VIRTUAL ALL-NATIONAL HONOR ENSEMBLES COLLEGE FAIR
The NAfME College Fair, held virtually on Sunday, January 23, 2022 and Monday, January 24, 2022, is directed at those students who have been accepted in to NAfME's All National Honor Ensembles (ANHE). 
Students, their parents, and their directors will have the opportunity to connect with you, view your college, ask questions through Zoom, and learn more about attending your university. Do not miss this opportunity to have your college represented in the NAfME College Fair!
Learn more and register: 2021 Virtual All-National Honor Ensembles College Fair.
Meet the 2021 All-National Honor Ensembles College Fair participants.
HAVE QUESTIONS?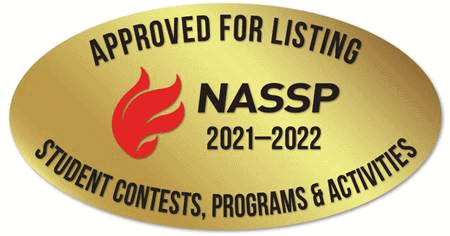 The National Association of Secondary School Principals has placed this program on the 2021-2022 NASSP List of Approved Contests, Programs, and Activities for Students.