Connected Arts Networks (CAN) Project – Meet NAfME's Teacher Leaders
After an extensive application, review, and interview process, NAfME has selected a diverse group of 17 teacher leaders for the CAN grant project. The teacher leaders are from 14 states throughout the US; represent urban, suburban, and rural areas; work at the elementary, middle, and high school levels; and have band, chorus, general music, and orchestra backgrounds. These teacher leaders are now part of their own professional learning community. They are preparing to lead their own PLCs starting in January 2024. Two additional music educator Teacher Leaders from New York City, who are already leading PLCs at the local level in New York City, are also working with NAfME's group of teacher leaders.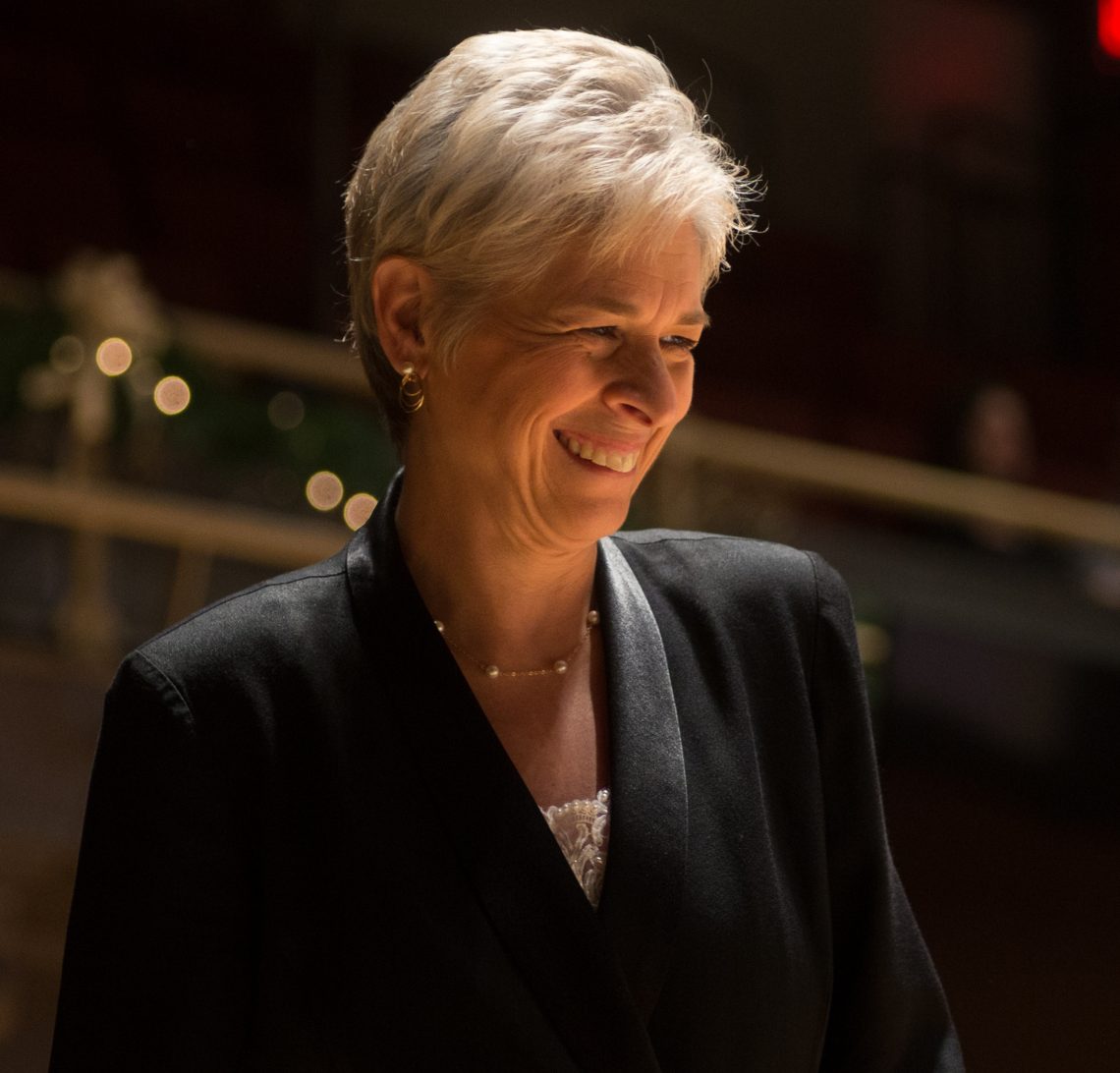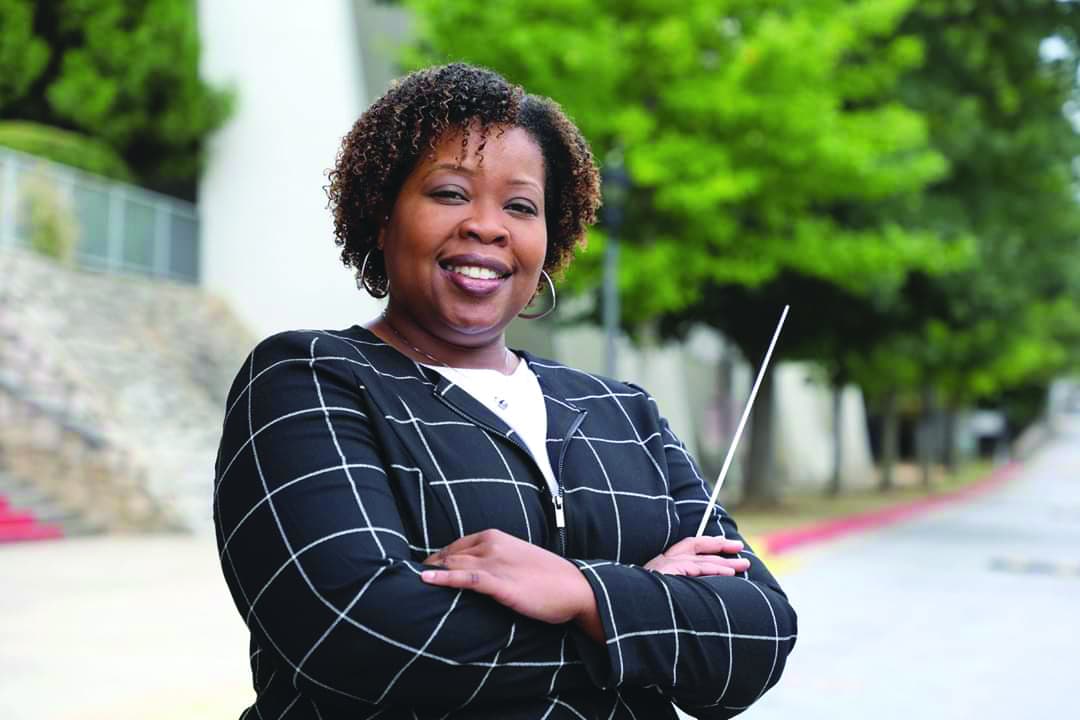 Krissi Davis is the Orchestra Director at Midtown High School in Atlanta, Georgia where she was the 2019 Atlanta Public Schools Teacher of the Year. She is also the Georgia Music Educators Association State Orchestra Chair Elect with her term beginning in Fall 2023. She has presented sessions at the Georgia Music Educators Association Conference (NAfME) and The Midwest International Band and Orchestra Clinic. Orchestras under her direction have performed in Carnegie Hall and the 2018 American String Teachers Association National Orchestra Festival. She holds a bachelor's degree and masters' degree in Music Education from Georgia State University, and the University of Georgia respectively and is currently a Doctoral Candidate in Music Education at Georgia State University. Her research interests center around Culturally Responsive Teaching in string orchestra settings. Selection as a Connected Arts Network Teacher leader allows Ms. Davis to further her work as a passionate advocator for equitable, quality music education for all students.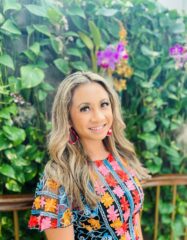 Darlene Machacon (she/her) is a Filipina-American music educator, national speaker, and author in Orange County, California. She holds a Master's of Music Education degree from VanderCook College of Music, as well as two bachelor's degrees in Piano Performance and Music Education from Biola University. She is currently the Director of Choral Activities at La Quinta High School in Westminster, California and also teaches piano and AP Music theory. Darlene has several years of experience teaching elementary general and choral music as well as private and group piano instruction. Recently, she has been named one of the national recipients for the Music Teacher of Excellence Award by the CMA Foundation. Aside from teaching, Darlene enjoys creating content on social media under the handle @thedarlingmusicteacher and presenting on the importance of SEL and culturally responsive teaching. She is looking forward to developing her skills in leading other like-minded teachers who desire to create musical learning spaces rooted in equity.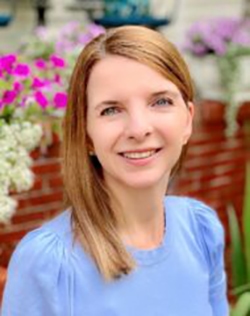 Luana Palimetakis has taught for 20 years in Ohio, Virginia, and North Carolina. She currently serves as the music teacher at W Jesse Gurganus Elementary School in Havelock, North Carolina. Luana holds the position of Lead Elementary Music Teacher for Craven County Schools and was named Teacher Ambassador for her school for the 2021-22 school year. Luana is a National Board Certified Teacher and a proud member of NAfME and NCMEA. Luana holds a Bachelor of Arts in Education (Music) from West Liberty University in West Virginia and a Master of Arts in Education (Music) from Muskingum University in Ohio. She has served as a clinician, accompanist, and adjudicator for various music events in West Virginia, Ohio, and Virginia. She is excited work with an amazing team of educators, learn and grow as a teacher herself, and introduce her students to new and exciting lessons and activities as a part of this program. When Luana is not making music with her students, she can be found loving life with her husband Dan, spending time at the beach, or reading.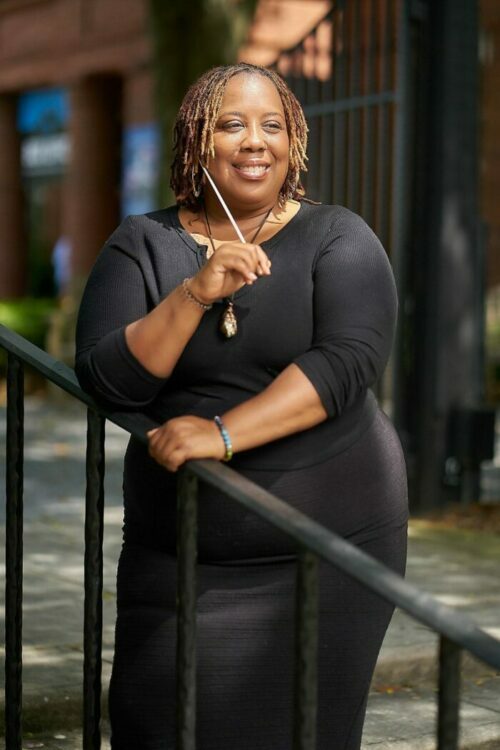 Jammie Phillips has worked in the field of Music Education for 15 years. She is currently Director of Bands at McKee Middle School in Montgomery, Alabama. New to the state of Alabama, Phillips taught several years in the Atlanta metro area in Georgia where her bands were consecutively superior rated for several years. Mrs. Phillips is a 2022 Golden Anniversary Winner for National Flute Association, 2019 40 under 40 honoree for Bethune-Cookman University, 2017 Teacher of the Year Eddie White Middle, Phillips has built a career delivering consecutive Superior & Excellent ratings for her band programs in Georgia and now Alabama. She is a professional Flutist and Arts advocate. She is a graduate of Bethune-Cookman University with a B.A. in Music Education, and an M.S. & Ed.S in Education & Administrator Leadership from Walden University. Phillips is looking forward to making a difference for colleagues that are band directors that graduated from Historically Black Colleges and Universities that often face a different set of challenges. She was inspired to go into Music Education as early as 10th grade. "I noticed that all of my band directors were men or white women. I wanted to be one of few black women in the profession to encourage more black girls to become successful band directors and musicians."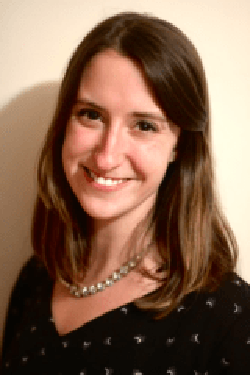 Meghan Hickey is a general music and choir teacher at Old Orchard Junior High School in Skokie, IL, a suburb just outside of Chicago. She was inspired to become a music teacher when she was in high school because she taught beginner levels of Irish dance as her after school job, so she decided to combine her two passions of teaching and music. She earned her Bachelor's degree at the University of Illinois at Urbana Champaign and just completed her Masters of Science in Child Development at Erikson Institute in Chicago. Meghan is a contributing author of "Portraits of Music Education and Social Emotional Learning: Teaching Music with Heart" by Scott Edgar and has several years of experience leading the fine arts department at Old Orchard. She is excited to be on the CAN team to learn more about SEL and DE&I in music education, connect with other music educators across the country, and improve her leadership skills.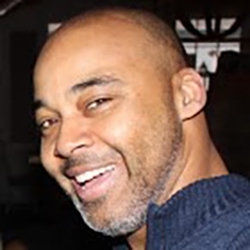 Michael S. Gordon is a Music Educator for Band and General Music at Middlebrook School in Wilton, Connecticut. He is also District co-Music Instructional Leader for Fine And Performing Arts, District Instructional Leader for Equity and Inclusion for Wilton Public Schools, Director of Equity and Inclusion for A Better Chance of Wilton, Western Region Liaison for Equity & Advocacy for CMEA. Formerly, he served as Resident Director of ABC Wilton Boys' house. He has a B.A. in Music and a M.S in Education from the University of Bridgeport, and is in his 6th Year of Educational Administration at the University of Connecticut.
Michael shared the following: "I am excited about working with colleagues towards helping students, particularly students from historically marginalized groups, develop enhanced social-emotional learning skills, specifically with regard to their self-esteem, self-awareness, emotional resilience, social awareness, and conflict resolution skills. Prior to pursuing a career in music education, I studied to be an electrical engineer. After a summer internship at a renowned company, I realized I wanted a career I would enjoy. I combined my talent for music with my passion for mentoring young people and began my journey of becoming a music educator. My philosophy: Conversations lead to collaboration, collaboration influences our understanding, understanding fosters trust, trust evokes compassion, compassion inspires inclusion, inclusion cultivates empathy, empathy engenders equity."
Summer Miller teaches 7th-12th grade orchestra in Garden City Kansas. She serves students in Horace Good Middle School as well as Garden City High School. This is her 21st year of teaching. She has served KMEA at both the local level as the Southwest Kansas District Orchestra Chair and at the State level as the KMEA All-State Full Orchestra Chair and now as the All-State String Orchestra Chair. Summer also recently served on the NAfME Council for Orchestra Education. Summer holds a BME from Baker University in Baldwin City, KS and a MME from Kansas State University. In addition, she recently completed ESOL certification coursework. Summer is excited to be participating in the groundbreaking CAN Program. She is passionate about leadership and wants to further develop her own skills in teaching and leading other fine arts teachers through this program. The most exciting part is getting to participate with and learn from other teachers from across the nation. Summer was inspired by her high school music teachers to pursue music education. Fun fact: she has taught in the same classroom for 21 years!
Tonya Suggs teaches elementary music at Wildwood Forest Elementary in the Wake County Public schools in Raleigh North Carolina. She holds a Masters in Performance/Suzuki Pedagogy and Bachelors in Music from East Carolina University, as well as a Bachelor of Science in Marketing from North Carolina Agricultural and Technical State University. Ms. Suggs has studied with Jesse L. Suggs, Jr., Elaine Campbell, Ara Gregorian and Fritz Gearhart (East Carolina University), and Dr. Rachel Huang at the University of North Carolina at Greensboro.
As a teacher, Ms. Suggs has taught in several areas in music including Orchestra, Guitar, Elementary Band, and Chorus. She is certified in Suzuki Books 1-10. Currently, Ms. Suggs is the Artistic Director and instructor of the Wake Forest Community Youth Orchestra. Ms. Suggs has served as a strings coach for the Raleigh Children's Orchestra in Raleigh, NC, and as a conductor/teacher with Kidznotes. Ms. Suggs has also served as the District 3 President of the North Carolina Music Educators Association.
Tonya commented that: "I am excited to learn how to reach all music students of varying forms of music artistry through more effective inclusive teaching in the classroom within the classroom environment."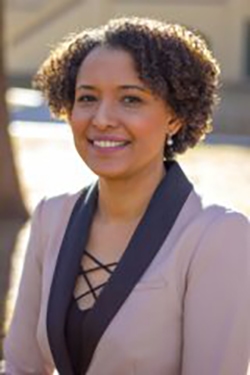 Wanda Vásquez Garcia is a general music educator, choir director, advocate, and clinician. A native of the Dominican Republic currently living in Colorado, she holds a Bachelor's Degree in Music Education from the Universidad Autónoma de Santo Domingo, the first University in the American Continent, and a Master's Degree in Music Education with an emphasis on choral music from the University of Northern Colorado. Currently, she is the general music teacher at Escuela Binlingüe Pioneer, Lafayette Colorado. In addition to teaching, she is also a Co-Coordinator of the Choral Database for the Institute for Composer Diversity and a Music Assistant for the Colorado Children's Chorale. Wanda is also a published co-author of the Bilingual Children's book "From Across the Street". A story about the Dominican Folkloric Music "Los Palos".
The pursuit of creating a Diverse, Inclusive, Anti-bias, and Anti-racist music classroom for her students is what brings her to this work as a teacher leader.
"Growing up, I didn't feel represented in the music I studied, sang, and played while a student at the Conservatory in the Dominican Republic. It is this desire to provide a different opportunity for my students that brought me to the music education field." (IG@wandavgteachmusic and Facebook Wanda Vasquez Garcia)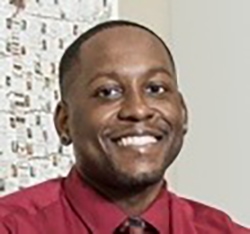 Troy Williams My name is Troy Williams. I am the Director of Bands at Wilton High School located in Wilton, CT. Throughout my career, I have over a decade plus of experience in the marching arts such as being the Assistant Director of The Saints Brigade Drum & Bugle Corp based out of Port Chester, NY, Percussion Instructor of Masuk High School in Monroe, CT, and Central High School in Bridgeport, CT. As a Director and Member of the Saints Brigade, I've been fortunate enough to perform all over the country and now world, including London and soon to be Italy in 2023.
I am a lifelong Bridgeport resident with a Bachelor's Degree in Music Education, a Master's Degree in Education, and a Sixth Year in Educational Leadership with an 092 certification, all obtained from the University of Bridgeport. I am excited to be in this program to address the issues with Diversity, Equity, Inclusion and Social Emotional Learning in the music education world. In high school, I marched as a percussionist in the Central High School marching band for four years. My band director there, Mr. Joseph DeGroate inspired me to become the teacher I am today. I watched how he loved and really enjoyed teaching music to his students every day, and it was contagious. I looked at his job as something that was enjoyable and empowering to the youth.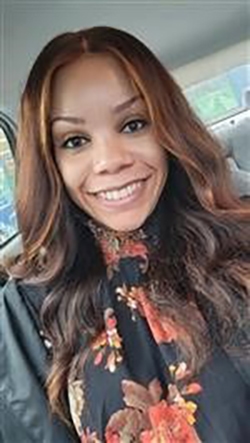 Kyla Davis I currently teach music for kindergarten through fifth grade at Ben Franklin Elementary School in Harrisburg, PA. In addition to teaching, I am also the director for the Resounding Praise Youth Ensemble which is a youth band at my church. Growing up in the capital City, I am a proud alumnae of the Harrisburg School District. After obtaining my Bachelors of Music Education from the illustrious North Carolina Central University, I was privileged enough to become a teacher in the same district I grew up in. I recently obtained my Master's degree in Music Education from the University of South Mississippi. I am really excited to be participating in this program. What excites me the most is the opportunity to network with and learn from various other educators from all over the countryI know that what I will learn in this program will not only help me grow as an educator but help cultivate a better classroom environment, create better experiences for my students, and hopefully help to better support any fellow educators I will work with. Music has always been special in my life. By the time I was in high school, I realized how liberated and joyful music made me feel and I knew I wanted to give young children the opportunity to feel the same. This led me to become a music educator and it was a decision I will never regret!
Alice Tsui (pronounced TSOY) is an Asian American/Chinese American pianist, Grammy-nominated music educator, scholar, activist, dog mom, and lifelong Brooklyn, New Yorker! Alice is the Founding Music Teacher and Arts Coordinator at PS 532 New Bridges Elementary, an arts-integrated public elementary school in Crown Heights, Brooklyn. She graduated from New York University with a Bachelor of Music in Piano Performance and a Master of Arts in Music Education, and is currently a doctoral candidate (ABD) in music education at Boston University. Alice is an adjunct lecturer at CUNY Queens College Aaron Copland School of Music. Alice is an active national presenter and facilitator, including for professional development with Carnegie Hall, NYC Department of Education Citywide Professional Learning, and the National Association for Music Education Connected Arts Network. Alice serves on the boards of the Association of Popular Music Education and F-flat Books. As a product of the NYC public school system, Alice is passionate about decolonizing, ABAR (anti-bias, anti-racist), and abolitionist public music education. Alice aims to empower the individual and collective voices of youth through music as expression. Learn more about Alice at http://www.alicetsui.com and http://www.instagram.com/musicwithmissalice.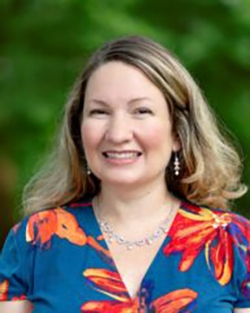 Ashleigh McDaniel Spatz teaches elementary general music, chorus, and steel drum band at Burgess-Peterson Academy in Atlanta, Georgia. She was the 2020 recipient of the Give-A-Note Music Education Innovator Award, the 2019 CMA Music Teacher of Excellence Award, the 2019 Teach On Project Award, and she was the 2019-2021 Teacher of the Year at Burgess-Peterson. She served on committees to create resources and to rewrite the Georgia Music Standards for the Georgia Department of Education, and she is a teacher leader on the Art Resource Teacher Support team for Atlanta Public Schools. She received her Bachelor of Arts in Music from Mercer University and her Masters of Music Education from Texas Tech University. She is so excited to begin this journey as a CAN teacher leader. She can't wait to learn about other music teachers' experiences from all over the nation. She has a passion for mentoring new teachers and is a proud mom to four kids, one dog, and 18 chickens. Follow her classroom on Twitter @spatzyspatz.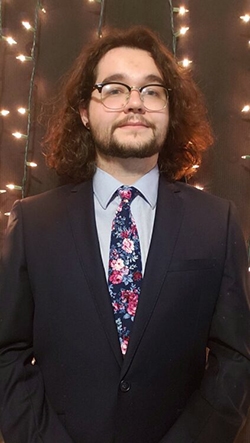 Enoch Robbins is currently a K-5 music teacher at W.B. Sweeney Elementary School in Willimantic CT. He teaches General Music, Choir, Orchestra, and Modern Band. In addition to teaching, he plans professional development for his colleagues and coordinates district-wide collaboration. His background in is Wind Ensemble and Church Choir. He has also worked with a variety of performing artists from different backgrounds to study different musical traditions such as Hindustani vocal music and Afro-Peruvian festejo. Enoch received his Bachelor of Music in music education at the University of North Carolina at Greensboro and his Master of Arts in Curriculum from Appalachian State University. Currently, he is enrolled in Boston University's Doctoral music education program. Within the connected arts network, he is most excited for the chance to work with other passionate professionals to decenter Western Classical music and expand the scope of music education. He hopes to create a curriculum framework that will allow every child to see themselves in the curriculum!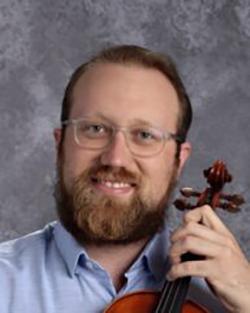 Nathan Rødahl is a rising star in orchestra education and pedagogy. Nathan is the director of the historic and award-winning Port Angeles High School Orchestra (in Washington State), as well as the Bainbridge Island Youth Orchestra, where he advances best practice and diverse repertoire.
Nathan also serves as principal conductor of the Ensign Symphony, which performs in Benaroya Hall in Seattle, WA, where he previously served as concertmaster. Nathan is proud to be in his 2nd term on the NAfME National Orchestra Council where he challenges systems to give each child an opportunity to experience orchestra education in their school.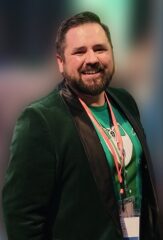 Zach Harris is the Director of Orchestras and Modern Band at Capital and Helena High Schools in Helena, Montana. Zach specializes in upper string and orchestral pedagogy. Beyond his 30 years of string experience, Zach also has nearly 20 years of low brass and vocal training. Zach has taught 5-12 Band, 4-12 Orchestra, 6-12 Choir, K-5 General Music, and K-8 at a residential home for emotionally disturbed students. Beginning in 2016 Zach was hired to rebuild the string programs in Helena. Starting with around 18 students total, the programs now boast over 90 students. In 2016, Zach became trained in Modern Band. This training introduced Zach to the approach of Music as a Second Language and the philosophy of approximation over mastery. After 20 years using a conservatory approach, Zach began developing beginning string pedagogy and curriculum based upon these philosophies. Zach has presented his curriculum multiple times at Modern Band Summit National convention to both string and non-string teachers which has been met with great support and enthusiasm.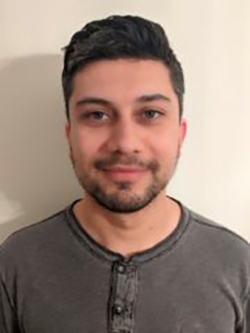 Andrew Ramsingh (representing the New York City Department of Education, Office of Arts and Special Projects (OASP) Connected Arts Networks program) – Andrew Ramsingh has been teaching music in Queens, New York since 2010. He has his bachelor's and master's degree in music education from Queens College. The high school he attended did not have a music program and when he graduated in 2004, he promised the principal he would be back to start the program, which he did. Teaching for six years at his alma mater was very rewarding and the music program continues to thrive to this day in a dedicated music center that he helped design. Aspiring to one day teach music teachers, he felt the need to experience and teach at the elementary level so in 2016 he joined the NYC Department of Education teaching kindergarten through fifth grade music. Public School 133 in Bellerose Queens also did not have a music program and he used his experience to create another thriving program. He recently accompanied his students to perform original works for the NYC Mayor and School Chancellor at an Asian American Pacific Islander celebration. His mantra in the classroom is to respect a person's name, language, country, culture, skin color, body, ability, gender, family and feelings. He looks forward to collaborating with like-minded music teachers.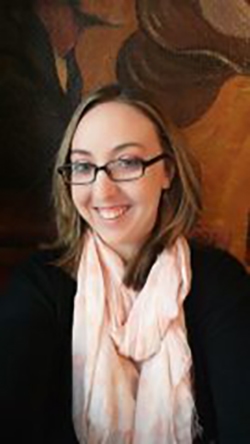 Catherine Plichta
(representing the New York City Department of Education, Office of Arts and Special Projects (OASP) Connected Arts Networks program) – Catherine Plichta is the director of the instrumental music program at Theater Arts Production Company School in the Bronx and a graduate of New York University and Empire State College. As a teacher in the NYC Department of Education for the last 14 years and a quarterfinalist in the 2016 and 2017 Grammy Awards, she has worked to bring high quality music education to students across New York City. Catherine's students have performed with celebrities such as Gloria Estefan, Nico and Vinz, Andra Day, V Bozeman and many others. She is a NYC Arts Facilitator and Connected Arts Network National Teacher Leader with NAfME. She has presented in Colorado at both the Modern Band Rockfest and Symposium and Modern Band Summit. Catherine has served as a guest clinician at NYSSMA presenting on increasing diversity in the arts and using technology in the music classroom and is currently on the NYSSMA Tech Committee.