Return to Lowell Mason Fellows by Year
2019 Lowell Mason Fellows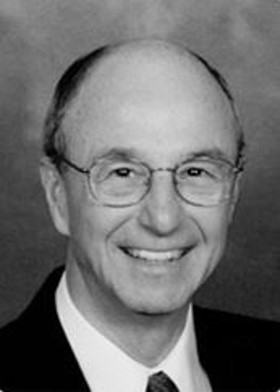 Ray Doughty was an arts education consultant who assisted schools and districts in the development of arts strategic planning, implementation of arts integration programs, and curriculum development for music education programs. He has served as a consultant for many South Carolina Schools; the Arts in Basic Curriculum Project, and the South Carolina Department of Education. He has served the Alabama, Vermont, New Hampshire, New Jersey, and Wisconsin Alliances for Arts Education; the New Hampshire Department of Education; the State University of New York at Brockport; and the Capitol Center for the Arts in Concord, NH. He composed four songs for "Bandstand Tales" a musical play celebrating the history of Fort Mill, SC.
In 1998, Doughty retired from Winthrop University in Rock Hill, S.C after serving seven years as the project director for South Carolina's Arts in Basic Curriculum (ABC) Project and Assistant Professor of Music.  The ABC Project is a nationally recognized arts education reform model. He earned his BS degree in Music Education from the University of South Carolina, an MA in Music Education from East Carolina University, and an Education Specialist Degree in School Administration from Western Carolina University
Mr. Doughty served the South Carolina Department of Education as the State Music Consultant for five years beginning in 1986.  Before this, he founded the instrumental and choral music programs at Southside High School in Florence, SC in 1960 and was the band director at T.L. Hanna in Anderson, SC for eleven years beginning in 1968.  He also taught music at West Market Elementary School and served as the Anderson District Five Music Coordinator from 1975 until 1986.While an assistant professor of music and lecturer in Music Education at Winthrop University, Doughty taught Secondary Methods and Woodwind Methods and supervised instrumental music education interns.
He is a member of the South Carolina Music Educators Hall of Fame and a recipient of the 1997 Elizabeth O'Neill Verner Arts in Education (individual) Award.  The Verner Award, the Governor's awards for the arts, is the highest honor the state gives in the arts.  In 1998, he was awarded the "Scottie" by the South Carolina Arts Alliance for outstanding contributions to the growth and development of arts education in South Carolina. In 2005 Doughty was presented a Medal of Honor in the Arts by Winthrop University for his work as a music educator and leader in arts education reform and development. In September 2008 he was presented the "Founding Father" award by the SC Alliance for Arts Education for "a lifetime of uncompromising commitment to excellence in arts education for all South Carolinians."  After full retirement two other significant awards were presented: The "Ray Doughty Award for Arts Integration Programing" by Palmetto Arts Education in 2015 and the "Deborah Smith Hoffman Mentor Award" by the South Carolina Music Educators Association in 2016.  He retired as Captain in the U.S. Naval Reserve after 30 years of service including two years of active duty.