---
Lynn Tuttle 

— 

Director of Public Policy, Research, & Professional Development
Lynn Tuttle  (LynnT@nafme.org) is Director of Public Policy, Research, and Professional Development for the National Association for Music Education. Her duties include supporting music educators and state leaders in the areas of standards, assessment, research, teacher evaluation, and the interconnection of federal and state policy. She also manages the production of NAfME's 6 publications for the field. She is primary author of NAfME's ESSA resources, facilitated the revision of the 2016 Workbooks for Building and Evaluating Effective Music Education, and is the staff lead for the Association's 3-year Teaching with Primary Sources grant from the Library of Congress.
Prior to joining NAfME in September 2015, Lynn served as the Director of Arts Education for the Arizona Department of Education. Her duties for Arizona included acting as a liaison to the state's arts educators; revising Arizona's Academic Arts Standards in 2006 and 2015; developing arts assessments; and arts education data collection. She served as co-facilitator for the revision of our nation's arts education standards, leading to the creation of the 2014 National Core Arts Standards.
Lynn has published in the Arts Education Policy Review on how state teacher evaluation practices impact the arts disciplines (2015) and in the Music Educators Journal on ESSA implementation (2016).  She is also a contributing author to a Brookings Institution Policy Brief on measuring the impact of arts education. A sought-after speaker and presenter, she often appears at NAfME state MEA conferences. 
Lynn holds a Bachelor of Music degree in flute performance from Peabody Conservatory of Music (valedictorian), Bachelor and Master of Arts degrees in the humanities and world history from the Johns Hopkins University (Phi Beta Kappa), and an MBA from the W. P Carey School of Business at Arizona State University. Lynn continues to teach, study, and perform as a flutist and singer, and is the mother of two young musicians, Peterson (violinist) and Landon (flutist).
Tooshar Swain — Assistant Director of Public Policy
Tooshar Swain (ToosharS@nafme.org) serves as Public Policy Advisor for the National Association for Music Education (NAfME). In his role, Tooshar focuses on ESSA implementation, higher education policy, and other policies aimed at promoting music education in underserved areas.    
Prior to Joining NAfME, Tooshar most recently served as Policy and Communications Director for congressional candidate Micah Edmond in Virginia's 8th Congressional District. Tooshar also served as Deputy Policy Director for Rick Santorum's 2012 presidential campaign, focusing on economic policy. 
Additionally, Tooshar spent five years at the Biotechnology Industry Organization (BIO) where he developed and advocated for tax and financial services policy supporting the biotech industry. Tooshar also spent four years on Capitol Hill serving as a policy staffer on tax issues. 
As the husband of a school teacher, Tooshar understands the vital role that music education plays in a child's life. He is thrilled to be serving such a worthy cause that touches the lives of students across our country.
Rob Edwards —  Public Policy Manager
Rob Edwards (RobE@nafme.org) has been Policy and Content Coordinator at the National Association for Music Education (NAfME) since 2018, contributing content expertise to a broad range of association work across advocacy, professional development, and research. His areas of focus include federal policy, communications, and program management.
Prior to joining NAfME staff, Rob taught music as a band director in his home state of Arkansas. He holds a Bachelor of Music degree, emphasis on instrumental music education, from the University of Arkansas, Fayetteville.
Matt Barusch — State Advocacy Engagement Manager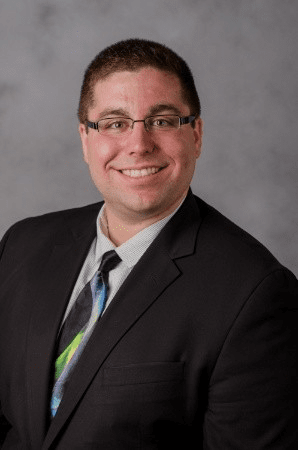 Matt Barusch (mattb@nafme.org) serves as State Advocacy Engagement Manager for the National Association for Music Education. In his role, Matt serves as a consulting and support resource for federated state associations, coordinating with state leaders and the Advocacy Leadership Force to advance supportive, state-level music education policy.
Prior to joining NAfME, Matt most recently served as Director of Government Relations for the National Court Reporters Association. Matt also served as Legislative Associate for state government affairs firm Stateside Associates, conducting state-level legislative analysis. Additionally, Matt gained political experience through positions with the Arizona State Senate, and the Scottsdale Area Chamber of Commerce, as well as volunteering for a congressional campaign in 2009. He holds a Bachelor's in Political Science from the State University of New York College at Plattsburgh and a Master's in Public Administration from Arizona State University.